NetCredit Personal Loans 2023 Review
Our review of NetCredit personal loans looks at the interest rates, borrowing amounts, repayment terms, and fees for this payday loan alternative.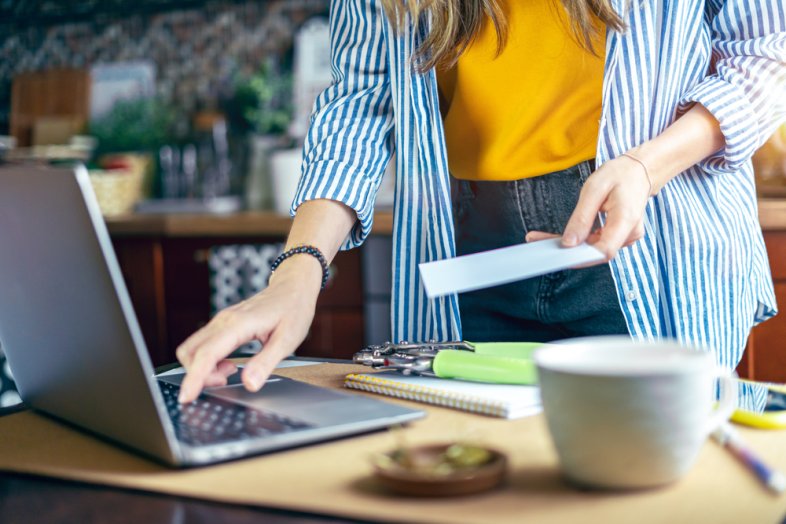 NetCredit is an online personal lender that positions itself as an option in between traditional personal loans and expensive, predatory payday lenders.
It offers loans that tend to be more limited and more expensive than a traditional bank or lender but charges far less than predatory lenders.
Simply:
NetCredit personal loans are designed for borrowers without good credit.
If you're having trouble qualifying for a typical personal loan but need to borrow money, NetCredit might be an option worth considering.
NetCredit Personal Loans Pros & Cons
NetCredit Personal Loan Details
Loan Size
NetCredit is relatively flexible compared to other alternative lenders.
You can borrow between $1,000 and $10,000 depending on your state of residence, which should be enough to cover most financial needs.
When you apply for a personal loan, one of the first things that you need to think about is how much money you need to borrow.
It doesn't make much sense to get a loan if the money isn't enough to meet your need. At the same time, it's a bad idea to borrow more than you need to because you'll have to pay interest and fees on the excess, increasing the cost of your loan.
That makes finding a lender that offers loans of the right size important.
Repayment Period
NetCredit lets borrowers choose from terms ranging between 6 and 60 months, depending on the loan amount and where you live. This makes it easy to customize your monthly payment.
Keep in mind:
A loan with a long term will have a small monthly payment, but leaves more time for interest to accrue, increasing the total cost of the loan.
A short-term loan costs more each month but is ultimately cheaper.
Choosing a term that balances monthly affordability with overall cost is important.
Interest Rates
Finally, you need to consider the cost of the loan. You can't borrow money for free. You have to pay interest and fees.
Look, you probably expected it:
NetCredit's interest rates are high when compared to traditional personal lenders.
You could wind up with an interest rate two to ten times the rates charged by banks and traditional personal lenders. People with especially poor credit might pay even more.
The real upside:
Compared to payday lenders and other non-traditional loan providers, NetCredit's rates are reasonable, making them a middle ground between the two options.
Application Requirements
To apply for a NetCredit personal loan, you must meet the following requirements:
Be 18 or older (19 in Alabama and Delaware, 21 in Mississippi)
Have a checking account
Have a verifiable source of income
NetCredit offers loans to residents of 37 states and Washington D.C. Depending on where you live, you may receive a loan directly from NetCredit or its partner, Republic Trust & Bank Company.
Loan Disbursement Speed
When you apply for a loan, you usually have some kind of financial need. If you need money quickly, you can't afford to wait a week or two while the lender looks over your application and makes a lending decision.
NetCredit offers quick loan approval and funding for many of its customers.
If you apply for a loan before 7 AM CT on a weekday, NetCredit claims that it can fund your loan on the same day. In some cases, approval and funding may take up to three business days.
Fees
Another thing to keep in mind when applying is whether you'll have to pay any kind of application, origination, or other fees. These fees can significantly increase the cost of your loan.
NetCredit charges some typical fees, such as late or missed payment fees. Other fees, such as origination fees vary from state to state.
For example, NetCredit does not charge an origination fee on loans to residents of Oregon but does charge one to residents of South Dakota.
The origination fee is deducted from the cash disbursed to your checking account.
The Loan Can Help Build Good Credit
With non-traditional lenders, like payday lenders, even if you handle your loan properly, you can't build your credit because the lender doesn't report your loan activity to the credit bureaus.
This means that you can't prove yourself to traditional lenders and qualify for loans with better terms.
NetCredit does report your loan activity to two of the three major credit bureaus. If you handle your loan well, you can build a history of timely payments and increase your credit score over time.
Eventually, you may improve your credit to the point that you can qualify for better loans from traditional lenders, which is a major upside of working with a lender like NetCredit.
On the other hand, if you fail to make your payments by their due date, it can damage your credit. If you already have poor credit, this will exacerbate the problem, making it even harder to qualify for traditional loans in the future.
The good news:
NetCredit offers borrowers some flexibility. If you think you'll have trouble making a payment, NetCredit can push your due date back by up to a month, giving you more time to come up with the money to make the payment.
Improving Your Chances of Getting Approved
If you're applying for a traditional personal loan, there are a few things you can do to increase your chances of qualifying.
Increase your credit score
Your credit score is one of the first things that lenders look at when considering your loan application.
It can make the difference between qualifying and receiving a denial, as well as have a major influence on your loan's interest rate.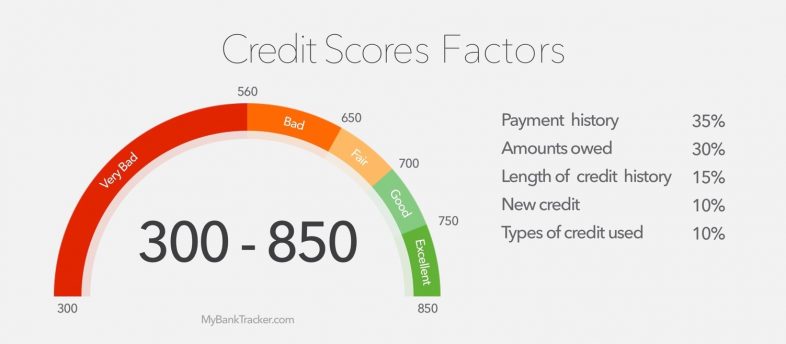 The most important part of your credit score is your payment history.
Late and missed payments hurt it. Late and missed payments have a larger effect than timely payments, so paying your bills on time is essential to building credit.
Your debt also has a big effect. Both your total balance and the percentage of your credit limits impact your score.
Avoid borrowing money when you don't need to and don't max out your credit cards and you can help improve your score.
Reduce your debt-to-income ratio
Your debt-to-income (DTI) ratio doesn't impact your credit score, but it does affect your ability to qualify for loans.
Your DTI ratio compares your income to your total debt and the smaller the ratio, the better it is for you.
To reduce the ratio, the best thing to do is to pay down your existing debt. This will also give your credit score a boost. 
Increasing your income also helps but can be difficult. If you do go this route, make sure that you aren't getting paid under the table. Lenders will only consider income with a paper trail when making a lending decision.
How Does It Compare?
NetCredit's loans cost much more than a traditional lender's but are much cheaper than a payday loan.
If you can't qualify for a typical loan but don't want to pay a payday lender's predatory rates, NetCredit has a few competitors worth keeping in mind.
Opploans
Opploans, like NetCredit, offers loans at very high APRs targeted at people with poor or no credit history.
Also, Opploans reports your loan activity to the credit bureaus, helping you build credit.
Read our editor's review on Opploans personal loans.
Oportun
Opportun is another lender that offers high-rate loans, but the thing that sets it apart is its borrowing limit.
With Opportun, you can borrow as much as $8,000, which is one of the highest limits among non-traditional lenders.
Read our editor's review on Oportun personal loans.
RISE Credit
RISE Credit offers loans from $500 to $5,000, making it a good choice if you only need to borrow a few hundred dollars.
Like the other alternatives, it charges high interest rates but gives you a way to build credit, making it an alternative to payday lenders.
Read our editor's review on RISE Credit personal loans.
The Final Verdict
NetCredit offers highly expensive personal loans that give you a chance to improve your credit score.
If you can qualify for a loan from a traditional lender, that loan will almost always be the less expensive choice.
If your only option is alternative lenders, such as payday loan providers, NetCredit is a decent option to consider.
The loans come with high rates but will still cost less than a payday loan. They also give you the opportunity to build credit, which can help you move on to borrowing from traditional lenders in the future.