Oportun Personal Loans 2023 Review: For Borrowers With No Credit
Our review of Oportun personal loans analyzes the borrowing amounts, repayment periods, interest rates and fees for borrowers with no credit history.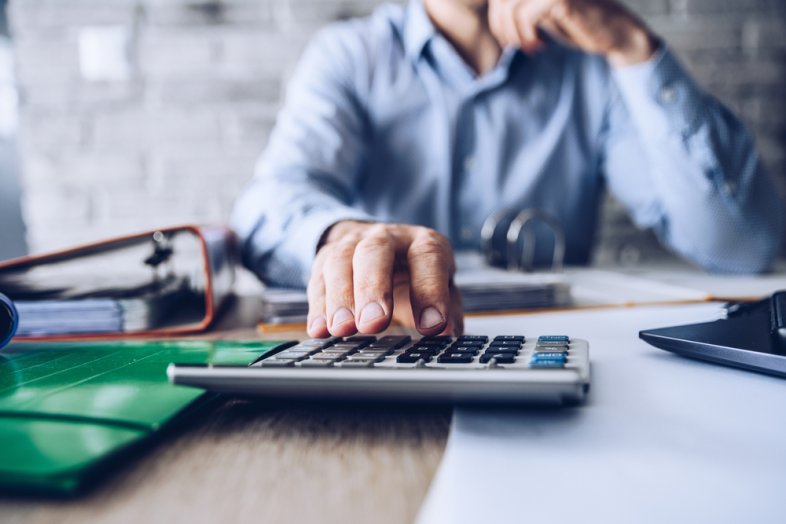 Oportun is a personal lender that offers loans with no credit required.
Oportun specializes in offering small loans that can help borrowers cover unexpected expenses or cover their bills. The company also specializes in quick approval and disbursement, stating that it can fund loans in as little as two hours.
Oportun's loans are fixed-rate, unsecured, personal loans which means you can use them for almost any purpose.
The big caveat:
Borrowers without good credit tend to pay higher interest rates. That is true for Oportun personal loans as well.
If you're considering applying for a personal loan, this review will discuss everything you need to know about Oportun.
Oportun Personal Loans Pros & Cons
Pros
Cons

Designed for borrowers with no credit
Extremely quick funds disbursement
APRs are lower than predatory lending options

Origination fee may apply
APR is still extremely high compared to typical personal loans
Borrowing Amounts Available
Oportun focuses on small, short-term loans.
You can borrow as little as $300 and as much as $8,000.
Given that Oportun's borrowers don't need a credit score to qualify, the low limit is understandable to reduce the risk that Oportun accepts when offering a loan.
Repayment terms
The term of a loan is the amount of time that you will take to pay it off if you follow the minimum payment schedule.
Depending on the borrowing amount, Oportun's loans have repayment periods of 6 to 46 months.
Shorter terms result in higher monthly payments but lower overall costs while longer terms mean lower monthly payments but a costlier loan overall.
Interest Rates
Oportun doesn't require good, or any, credit from its borrowers, so the lender takes on more risk than other lenders do.
That means:
Interest rates are significantly higher than a typical personal lender would charge.
At the same time, even though Oportun positions itself as an "alternative lender" that focuses on the underbanked and people who lack credit, it doesn't charge rates close to the rates charged by payday lenders.
While the loans are very expensive, they offer a middle ground between traditional loans and potentially predatory payday lending.
Application Requirements
Oportun is not available in every state and it lists a variety of application requirements.
To apply, you must live in one of the following states:
Arizona
California
Florida
Illinois
New Jersey
New Mexico
Nevada
Texas
Utah
Idaho (online only)
Missouri (online only)
Wisconsin (online only)
Currently, you can only apply if you receive an offer code in the mail, but the company plans to open applications to the public in the near future.
When you apply, you also have to provide:
Valid photo ID
Proof of income (e.g., recent paystubs and bank statements)
Proof of address (e.g., mail with name and address)
Up to four (4) personal references (includes family, friends, and employers)
Fees
Personal loans commonly have fees associated with them and alternative lenders are especially known for nickel and diming borrowers with fees.
Keeping these fees, and how they'll affect the overall cost of your loan, is important when you consider whether you'll be able to repay the money that you borrow.
Oportun does not charge some common fees, such as application fees or early repayment fees, but it does charge an origination fee or tax stamp fee, based on the state that you live in.
These fees may vary based on your state and are typically charged as a percentage of the amount that you borrow.
For example, a 3% fee on a $1,000 loan will cost $30.
Oportun also charges fees that are standard to almost any loan, such as late payment or returned check fees.
Funds Disbursement Speed
Another consideration when applying for a personal loan is how long it takes to get the money.
If you're applying for a loan to meet an immediate financial need, you can't wait weeks to get the money delivered to your bank account.
Oportun aims to fund loans quickly.
The company states that the application typically takes ten minutes and that it funds the majority of loans within 24 hours.
You can receive the money in the following ways:
mailed check
prepaid debit card
direct deposit to your bank account
Reporting the Loan to Credit Bureaus
A major drawback of working with alternative lenders is that they rarely report your loan activity to the major credit bureaus.
That means that even if you handle your loan perfectly, making every payment before its due date, you won't build credit.
Oportun does report your activity to the major credit bureaus.
Why it's a good feature:
If you make your monthly payments on time, you can build your credit score and may be able to qualify for less expensive loans from traditional lenders in the future.
On the other hand, if you don't handle the loan well and miss payments, it can damage your credit, making it even harder for you to borrow money in the future. That makes planning ahead and paying your debt on schedule essential.
Improving Your Chances of Getting Approved
If you're considering applying for personal loans from traditional lenders, there are a few things you can do to boost your chances of approval.
Increase your credit score
Unlike Oportun, traditional lenders usually look at your credit score when making a lending decision.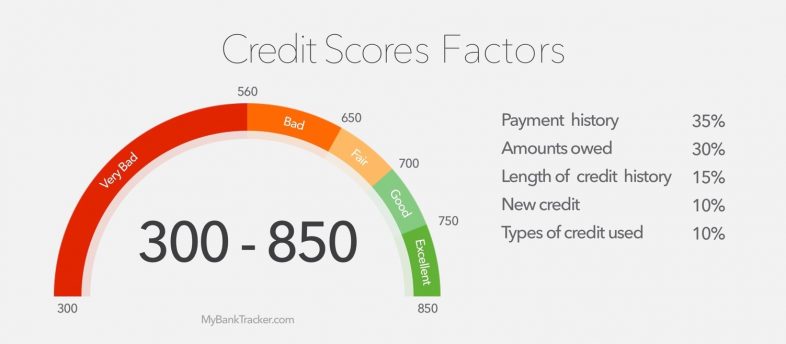 The biggest factor influencing your credit score is your payment history.
On time payments help your score while late or missed payments can have a significant, negative effect.
In the long run, making timely payments is the best thing you can do to boost your score. In the short term, avoid racking up huge balances on our credit cards to reduce your debt-to-income ratio and avoid applying for unnecessary loans.
High balances and lots of credit card and loan applications can hurt your score.
Reduce your debt-to-income ratio
Your debt-to-income ratio, the measure of your monthly required bill payments to your monthly income, also impacts your ability to get a loan.
Generally, the less you have to pay compared to the amount that you make, the better.
The best way to reduce this ratio is to avoid using your credit cards for a couple of months before applying for a new loan and to do what you can to pay down existing card balances. Paying down your balances also helps your credit score.
How Does It Compare?
It's hard to compare Oportun to traditional personal loans because Oportun isn't a traditional lender.
The fact that the company does look at its applicant's credit is an indication of that.
Compared to traditional lenders that target applicants with better credit, Oportun is going to appear as a worse option -- that's obvious.
It charges a much higher rate of interest and has far lower maximum loan amounts. If you can qualify for a loan from a traditional lender, you'll likely be better off.
With that said:
Where Opportun succeeds is in comparison to other non-traditional lenders, like payday lenders. Payday loan companies charge exorbitant, often predatory rates and fees.
They also don't report loan activity to the credit bureaus, leaving borrowers with no opportunity to prove themselves and qualify for traditional loans.
If your alternative to Oportun is a payday lender, Oportun is likely to be the better choice.
The Final Verdict
Oportun's loans are expensive but when compared to payday lenders Oportun looks like a much better option.
If you have good credit, work with a bank or traditional personal lender.
If you don't have good credit and need money in a pinch, you might want to turn to Oportun before working with a payday lender.