Upgrade Personal Loan 2023 Review: Should You Apply?
This review analyzes the personal loans from Upgrade, including the interest rates, fees, borrowing amounts, and repayment terms.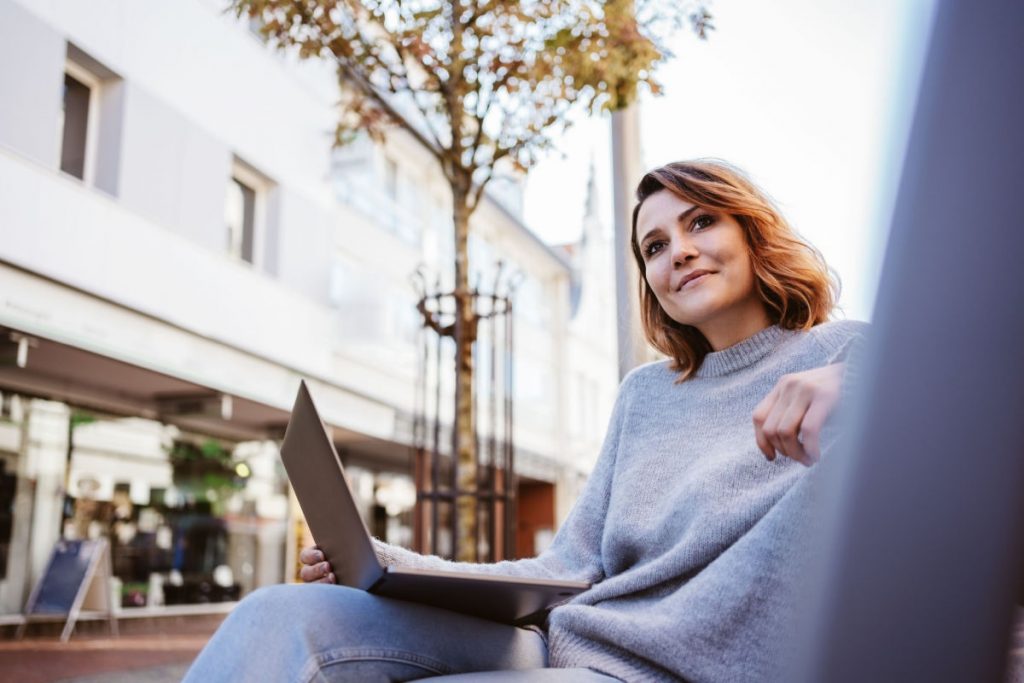 If you need a large sum of money, you may prefer "not" draining your savings account or using a credit card. In such a scenario, a personal loan can be extremely useful.
Common uses for a personal loan include debt consolidation, home improvements, or perhaps a wedding.
But while personal loans are accessible, they aren't exactly cheap.
Therefore, it's important to shop around and compare terms and rates.
You might feel that your bank is the best place to get a personal loan.
But before you sign on the dotted line, you owe it to yourself to check out an Upgrade personal loan.
This lender offers low-cost loans with terms that you might not find elsewhere.
What You Need to Know About Upgrade Personal Loans?
Some people think that all personal loans are the same, so they never compare their options.
This belief, however, couldn't be farther from the truth.
Every personal loan has its own set of terms and requirements.
Upgrade Personal Loans Pros & Cons
For the best loan experience, you need a product that matches your specific needs. Here's what you can expect with an Upgrade personal loan:
Flexible loan amounts
As you shop around and compare personal loans, you may discover that some banks have higher minimum loan amounts.
To illustrate, your personal bank may only offer personal loans starting at $5,000.
This is good news for someone who needs this much, but what if you need less?
One benefit of an Upgrade personal loan is that you can borrow between $1,000 and $50,000 (minimum payments are higher in some states).
Therefore, you're not forced to borrow more than you need.
Plus, the ability to borrow a small amount makes it easier to repay the loan.
Faster funding than a bank
If you apply for a personal loan with a bank or credit union, the entire process from application to funding might take seven business days.
With Upgrade personal loan the process is much faster.
The process is about four days from start to finish — with funds deposited into your bank account within 24 hours of verification of your information.
Affordable repayment terms
You might be happy to know that Upgrade offers flexible repayment terms. Choose to pay back your loan over 36 months or 60 months.
Just because you are given the option to repay the loan over 36 or 60 months doesn't mean that you have to keep the loan for this length of time.
Upgrade doesn't charge a prepayment penalty, so pay off the loan at any time without incurring extra charges.
Low credit score requirement
An Upgrade personal loan isn't a cash advance or a payday loan, so applicants must meet certain credit requirements.
Fortunately, credit requirements with an Upgrade personal loan aren't as stringent as those set by a bank or credit union.
To qualify:
You need a minimum credit score of 620.
Upgrade will pull your credit report.
The lender uses your credit file to determine whether you meet the minimum credit qualifications for a loan.
They'll review your current debt load, credit score, and your overall credit picture.
Income requirements
There doesn't appear to be a minimum income requirement for an Upgrade personal loan. Even so, the lender does use your credit report and income statements to determine how much you can realistically afford to borrow.
The goal is to prevent borrowers from getting in over their heads and borrowing more than they can afford. Therefore, you can only get an Upgrade personal loan if you have at least $1,000 left over after paying your monthly expenses.
Unsecured personal loans
Upgrade personal loans are also unique and attractive because you don't need collateral. No collateral loans are sometimes offered by banks and credit unions.
However, these types of loans are less common than collateral-based loans, and are typically reserved for borrowers with the highest credit scores.
Upgrade, on the other hand, offers unsecured loans to all applicants regardless of credit score.
Collateral protects a lender in the event of default. If you don't repay a loan, the lender can claim your personal property as repayment.
You don't need collateral with an Upgrade personal loan, making it easier to qualify for funding.
Unfortunately, unsecured personal loans tend to have higher interest rates. So you could end up paying more over the life of the loan compared to a secured personal loan.
Hardship provisions
If you have difficulty repaying an Upgrade personal loan, contact the lender as soon as possible.
An unexpected event can happen after you're approved for a loan. This can include a job loss, an injury, illness, family death, etc. Some people make the mistake of skipping payments and ignoring their lender when experiencing hardships.
But this only makes the situation worse.
Upgrade has a hardship program to assist with unexpected events. Notify the lender if you can't make a payment, and you may qualify for a temporary payment reduction.
Or, Upgrade may modify the terms of your personal loan to make it more affordable.
/
What Fees Do You Need to Watch Out For?
Even though there's no prepayment penalty with an Upgrade personal loan, the lender does impose other fees.
For example, you'll pay a 1 percent to 6 percent origination fee when applying for a loan.
Origination fees are common with certain loans. Some banks and credit unions add the fee to a borrower's loan balance. But in this case, Upgrade deducts the fee from your loan proceeds.
Let's say you apply for a $5,000 personal loan with a 2 percent loan origination fee.
In this scenario, you'll only receive $4,900 in your bank account.
Loan payments are monthly and the lender charges up to a $10 late payment fee.
The good news is that Upgrade only charges a late fee if your payment isn't received within 15 calendar days of your due date.
How to Get Approved for an Upgrade Personal Loan
Sadly, not everyone will qualify for an Upgrade personal loan. Basic requirements for funding include being at least 18 or 19 years old, depending on where you live.
You must also be a U.S. citizen or a permanent resident with a verifiable bank account and email address. If you meet the qualifications, the first step involves checking rates on the lender's website.
Complete the form and provide your name, date of birth, address, income, loan amount, and the length of the loan.
Be prepared to submit or upload supporting documentation such as a W-2 or a paycheck stub. If you're a self-employed borrower, you'll also provide your tax returns from the previous two years and bank statements.
Here's what you can do to increase your chance of approval:
Check your own credit before applying for any type of loan
Errors or inaccurate information on your credit report can lower your score.
Get your free credit reports from AnnualCreditReport.com and dispute any errors.
Pay your bills on time
Your payment history makes up 35 percent of your credit score. If you credit score is too low to get an Upgrade personal loan, improve your payment habits and raise your score.
Set up auto-pay so that you don't forget a due date.
Pay down debt
The amount you owe makes up 30 percent of your credit score.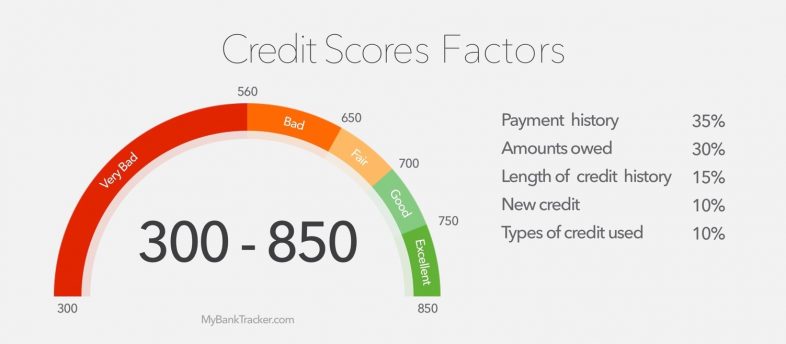 Paying down credit card debt and other loans will make getting approved for an Upgrade personal loan easier.
To qualify, your debt-to-income ratio must be less than 40 percent.
Tips for Comparing Personal Loans
While Upgrade offers attractive loan terms, don't proceed with a loan until after you've compared rates and terms offered by other lenders.
Your interest rate is important because it determines your total loan cost. Ideally, you should pick a lender that offers the most competitive rate. Keep in mind that some lenders might offer a cheaper rate if you set up automatic payments.
Of course, your interest rate is just part of the equation. You also need to compare loan origination fees, prepayment penalties, late fees, repayment terms, and other costs associated with a loan to decide whether you're getting a good deal.
Final Word: Who Is an Upgrade Personal Loan For?
Upgrade offers a low-cost personal loan solution with attractive terms and features.
The fact that this personal loan doesn't require collateral puts it a step ahead of the competition. But unfortunately, the loan isn't for anyone.
Anyone can apply.
Yet, these loans are a better fit for individuals looking for a short-term loan and those with good credit, disposable income, and low debt.
These borrowers may qualify for the best interest rate and enjoy a lower monthly payment.
People with a lower credit score can also benefit from an Upgrade personal loan. But since they'll pay a higher interest rate, they'll save money by borrowing a small amount and paying off the loan early.
Interest with an upgrade personal loan accrues daily.
So paying off the balance sooner is an excellent way to avoid high-interest charges.
Currently, Upgrade personal loans aren't available to residents in CT, CO, IA, MD, VT, and WV.