The Best Savings Accounts to Save for Home Down Payments
Find out which savings accounts are the best to save for a home down payment on your next house purchase. Compare interest rates and fees from online banks.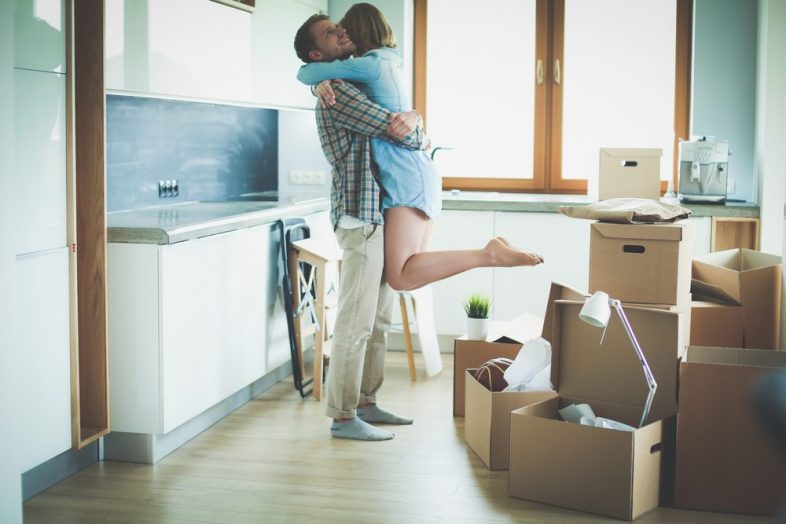 Imagine your money growing at least 100x faster as you stay diligent with your savings toward the purchase of a new home. It's a major lifetime goal that requires persistence and discipline to become a reality.
Because saving for a home down payment is no small feat, the right savings account could help you achieve this life goal faster. You should be looking into the top online savings accounts for this purpose.
Find out which savings accounts are most recommended and how you can use them to save for a home.
Best Savings Accounts to Help You Save for a New Home
UFB Direct Money Market Savings Account
The UFB Direct Money Market Savings Account is designed with the big saver in mind.
It offers a market-leading interest rate that applies to all balances.
Additionally, you'll be able to write checks and make purchases with a Visa debit card -- convenience that you'd typically get from a checking account.
The account does have a $10 monthly fee that can be waived when you maintain a $5,000 daily balance.
Generally, this should not be an issue if you're accumulating a bunch of savings toward your home down payment.
CIT Bank Platinum Savings Account
The CIT Bank Premier High Yield Savings account is a top-tier online savings account with an interest rate that are among the best in the industry.
Furthermore, the account has absolutely no monthly fee or minimum balance requirements.
It's amazing savings rate applies to the first $100,000, which means you'll be earning plenty of interest for quite some time. (Even if you have a balance greater than that, the rate drops just a little bit.)
Synchrony Bank High Yield Savings Account
Synchrony Bank's High Yield Savings Account offers one of the best savings rates with no monthly fee or minimum balance requirement.
It offers an optional ATM card for those urgent situations when you need emergency cash.
The online bank also offers a perks program that provides extra benefits to customers who maintain large balances in their accounts.
This is fitting for those saving for a home purchase. Some of the perks include ATM fee reimbursements and free wire transfers.
Compare Savings Options
Be sure to check out more savings accounts worth considering:
Why Use a Savings Account
You have many different ways to grow your money. Some people may use stocks, bonds, retirement funds, and other investments to accelerate their savings. While they may be successful, there is risk involved.
Many people would prefer not to put their hard-earned money in that kind of danger when it comes to a home downpayment.
Note: The mortgage loan underwriting process may take a little more time and/or require more documentation on your part if home down payment funds are coming in from other sources in the months leading up to the application (usually around 3 months). This could be the case if you're pulling out your investments at a moment's notice.
Low risk of losing your money
Investments with a higher rate of return often come with the risk of losing some or all of your money.
A savings account does not have that kind of risk. The standout tradeoff is that the money grows much slower.
When saving for a big, important purchase such as a new home, it would be wise to keep the risk to a minimum.
Easily accessible
While savings accounts are designed to hold your money, it's also incredibly easy withdraw those funds when you need it.
Some savings accounts even come with ATM cards that are great for emergency withdrawals.
FDIC-insurance guarantees your money is safe
Bank failures are definitely a possibility and you don't want your home down payment to disappear if a bank has to close up shop.
The FDIC insures up to $250,000 of your deposits is safe under a single bank.
Generally, that should be enough to protect your home down payment. If not, you can open a joint account under the same bank and those funds are insured separately up to $250,000.
Otherwise, you can open a savings account at another bank.
What Makes the Best Savings Account for Home Down Payments?
Savings accounts are widely available from big banks, online banks, credit unions, and other financial services companies.
However, they are not all the same. Some are merely places to stash your cash while others are able to earn significant amounts of interest.
Generally, if financial institutions have to pay for the cost of running physical branches and ATM networks, the interest rates on their savings are likely to be close to 0%. Also, they are more likely to come with monthly fees.
This is why online savings accounts are a clear choice for savvy savers.
These are the key factors to look for in a savings account that dedicated to help you save for a home:
Competitive interest rates
Traditional banks struggle to offer savings rates that help customers grow their money by any noticeable amount.
Online banks, on the other hand, provide much higher interest rates to help savers expedite their progress towards savings goals, such as a home purchase.
You're looking at savings rates that are 100x as much as what you'd get from brick-and-mortar banks.
Easy account accessibility and management
You should be able to access your money and your account whenever you need to do so. This is important if you're looking for homes closely and are ready to pull the trigger immediately.
You don't want your savings account to be with a bank that's tough to access.
Luckily, most online savings accounts come with fully-featured mobile banking apps that let you manage your money on the go. Additionally, you may be able to get optional ATM cards.
No monthly fee
Monthly fees are common with savings accounts from traditional banks. It's a pesky expense that contradicts what a savings account is supposed to do for you.
However, because you're saving for such a large purchase, you're most likely to have a high enough balance to meet the account's fee-waiver requirements.
Therefore, monthly fees on an account shouldn't matter much realistically.
No monthly fee is important when you're just starting to save for your new home -- when the balance is still low.
Note: Generally, your down payment should be 20% of the cost of the home. Your savings account should have a little more to act as a buffer for other expenses during the home-buying process.
Tips on Using Online Savings Accounts for a Home Purchase
It's no easy feat to build up the savings for a home down payment. Such a goal demands that you save consistently over a long period of time.
Here are some tips to help you reach that goal:
Automate your monthly savings
Set up monthly recurring transfers that will move money to your savings account on a regular basis.
This ensures that you are saving towards your new home without having to think too much about it. You'll be working on your goal automatically.
Put all windfalls and extra cash here
Whenever you come across a little discretionary income, you should divert that money to your savings account. The extra bit of cash can be very helpful in the long run.
Do not connect this account to billers and other accounts
Ideally, you don't want the temptation to use the funds in this account -- the funds are only for one purpose (your new home). By making it difficult to spend the money in it, you're less likely to do so.
Slow and Steady Wins the Race
The right savings account can go a long way in helping you reach your goal of buying a home.
However, the surefire method of making that dream come true is by saving consistently -- there's no shortcut.
Over time, you'll see your financial discipline start to pay off and it will give you the momentum to get to the end.
Open a savings accounts right now and start working towards a new home.