UFB Direct Priority Money Market Account 2023 Review
Find out whether the UFB Direct Priority Money Market Account offers the best interest rates and lowest fees when compared to the MMAs from other online banks.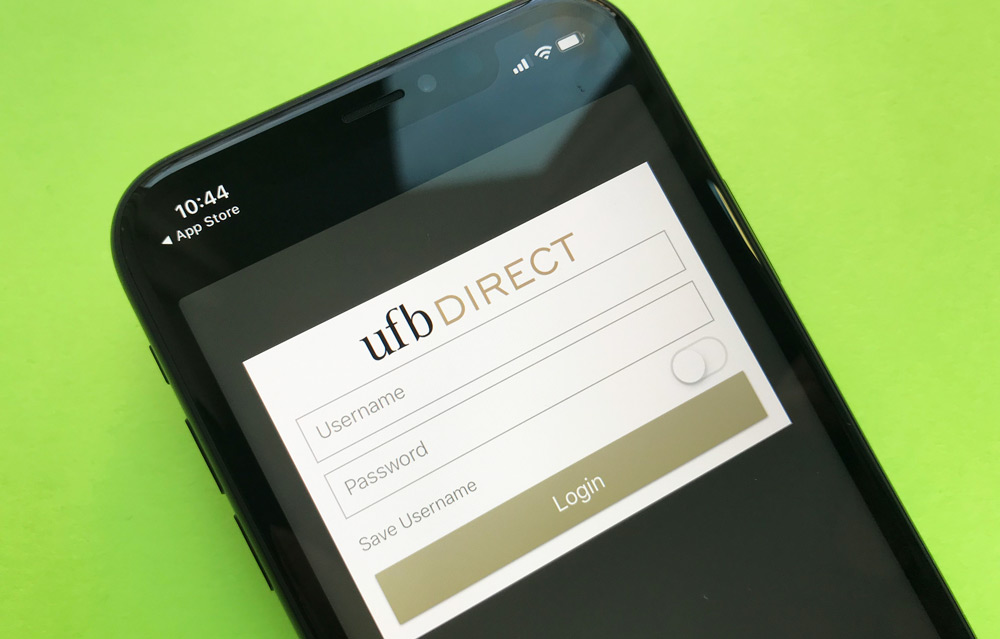 UFB Direct iPhone App
UFB Direct is an online bank that offers top-tier deposit accounts to consumers nationwide.
One of the accounts available from UFB Direct is the UFB Direct Priority Money Market Account, which is worth a look if you want to boost your savings with easy money access.
A money market account seeks to combine the earning power of a savings account with the convenience of a checking account.
If you're considering opening a money market account, UFB Direct offers a great option.
In this UFB Direct Priority Money Market Account review, we'll compare rates, fees, and services to other national and online banks.
UFB High Yield Money Market Account Pros & Cons
Compare Savings Options
Be sure to check out more savings accounts worth considering:
Get a Market-Leading Interest Rate
UFB Direct's accounts tend to be targeted to individuals who will maintain a high account balance.
That lets the bank offer some great deals. For the money market account, that means that you'll earn a market leading interest rate.
That's important because one of the primary goals of money market accounts is to earn interest.
Usually, they require a higher minimum balance than savings accounts to justify the higher interest rate.
The interest rate a money market account offers is based on the market for short term treasury bills, bonds, and the like.
In fact, the way that banks earn money is by taking the money you put in your account and investing it.
The bank may invest the money in very safe, short term investments, like short term bonds.
It may also loan the money to other customers and charge them interest. In either case, you're effectively making a loan to the bank when you make a deposit.
The bank is paying you interest your loan while collecting more interest from people who borrow those funds.
Savings growth without risk
Unlike the similarly named money market fund, money market accounts are completely safe.
While a money market fund can, rarely, lose value, a money market account is FDIC insured.
The Federal Deposit Insurance Corporation will insure the balance of a money market account, up to $250,000.
If the bank your money market account is at closes, you'll be reimbursed up to the limit.
That means that the only way your money market account can lose value is through inflation. Inflation is the other reason that the interest rate is so important.
If the inflation rate exceeds the interest rate, your account's balance will be losing value over time. That's why it's important to make sure you get the best interest rate available.
Thankfully, UFB Direct offers one of the best rates you can find.
No Monthly Fees with a Minimum Balance
Money market accounts tend to have higher minimum deposit requirements than savings accounts.
They also tend to charge steeper fees that are more difficult to get waived.
That's because the bank needs to justify the higher interest rate the account offers.
The bank also needs to justify the expense of managing an account with check-writing and debit card access.
UFB Direct requires a minimum deposit of $5,000 to open a money market account. Once the account is open, the balance is allowed to drop below $5,000.
However, you'll be charged $10 monthly fee if your daily average balance falls below that $5,000 minimum. You should aim to maintain a balance of $5,000 to avoid fees and maximize your interest earnings.
Other Fees
The main fee that you'll encounter with this account is excess withdrawal fees.
Federal law limits the number of transactions you can make with an online savings or money market account.
Any withdrawal or transfer out of the account, other than an ATM withdrawal, will count towards the limit.
If you make six (6) transactions in a single statement period, each transaction after that will incur a $10 fee.
To avoid the fee, do your best to get cash from an ATM rather than by writing a check. Also, try to limit the number of online transfers you need to make.
Access Your Cash with a Debit Card
Your account comes with the option to request a Visa debit card. Though you won't get one automatically, it is highly recommended that you request one.
One reason to request a debit card is that it will make it much easier to access your account. You'll have to pay the ATM fees, but you'll be able to get cash whenever you need it.
Another reason to request a debit card is to avoid the previously mentioned excessive transaction fees.
ATM withdrawals don't count towards the six transaction limit per statement period. If you're getting close to the limit for a statement period, your debit card will help you avoid going over.
Pay Your Bills with Check-Writing Privileges
Money market accounts are designed to combine the flexibility of a checking account with the earnings of a savings account.
That's made clear by the fact that the account comes with a checkbook. You can use that checkbook to pay your bills or any other transaction that you can pay by check.
One thing to watch out for is that paying by check counts as one of your six transactions per statement period.
If you write too many checks in a statement period, you'll be assessed a fee. Try to restrict the number of checks you write against your money market account, using it only for larger expenses.
How Does It Compare?
UFB Direct's Priority Money Market Account is a great choice for consumers with a lot of money to sock away.
If you don't have enough to meet the minimum balance requirement, or just want to know your options, consider these competitors:
Capital One 360 Money Market
Capital One 360 is the credit card issuer's banking arm.
You can open a money market account through Capital One 360 if you want to earn interest while having easy access to your cash.
The main thing to know about the Capital One 360 account is that it has two interest rate tiers.
The lower tier applies to balances under $10,000. The higher rate tier applies to balances of $10,000 or more.
Either way, you'll be earning less than UFB Direct offers, though the higher rate tier offers a rate better than many other online banks.
There are no fees and no minimum deposits to open the account, making it a good choice for people just starting out.
If you can meet the $10,000 minimum to earn the better rate, however, there's little reason not to opt for UFB Direct and its better rates.
Ally Bank Money Market
Ally Bank has made a name for itself as a simple to use, customer friendly online bank.
You can use Ally for its investing, lending, and banking services.
One of the banking services that Ally offers is a money market account.
In keeping with Ally's other financial products, the Ally Bank Money Market Account keeps things simple.
There's one interest rate, no matter what your account's balance is.
There's also no minimum deposit required to open the account. That makes it easy to start saving.
You also don't have to worry about fees. There's no monthly fee, so the only thing you'll have to worry about is excessive transaction fees.
Ally's money market account offers less interest than UFB Direct.
In fact, Ally offers less interest than its savings account.
If you're going to bank with Ally, the main reason to open a money market account is the flexibility.
If you're just looking for interest at Ally Bank, you should opt for an Ally Bank Savings account.
Final Verdict
The UFB Direct Priority Money Market Account offers one of the best money market account interest rates you'll find.
Though the minimum deposit is steep, if you can meet it, you'll be hard pressed to find a better account.