Ally Bank Money Market Account Review
Learn how the Ally Bank Money Market Account can help boost your savings faster and allow you to withdraw cash for emergencies.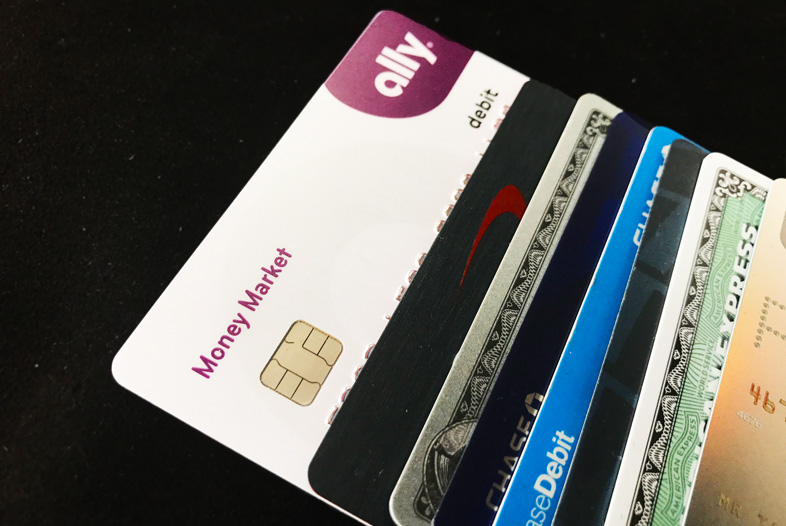 These special features are what separates an Ally Bank money market account from the many others.
In this Ally Bank Money Market review, we'll compare rates, fees, and services to other national and online banks.
Top Notch Rates on Any Balance
When choosing a money market account, you might want to pick one with the highest interest rate available. This way, you can build your nest egg faster.
Compared to other popular money market accounts, the Ally Bank Money Market Account offers one of the highest rates available.
Ally Bank Money Market Account Pros & Cons
Pros
Cons

No monthly fees
Up to $10 in monthly ATM fee refunds
Free debit card and standard checks
Great mobile banking apps

No branch or ATM access
Interest rate not has high as online savings
One thing you might notice is that the account doesn't pay as much interest than some of the top online savings accounts.
The reason for that is the added feature of a debit card, which should be the other major reason that you're considering this account over others.
This is still an amazing interest rate to earn on an account without any minimum balances.
Tip: Use an APY calculator to see how fast your money can grow.
No Monthly Fee at All
Your concern over monthly fees are well warranted. You should look out for them when choosing any type of bank account.
Ally Bank Money Market Account Fees
| Type | Fee |
| --- | --- |
| Monthly Maintenance Fee | $0 |
| Standard and Expedited ACH Transfers | $0 |
| Excessive Transactions | $10 Each limited transaction (withdrawals and transfers) that exceeds 6 per statement cycle |
| Stop Payment | $15 |
| Returned Deposit Item | $7.50 |
| Fee for Overdraft Item Paid | $25 |
| Outgoing Wires (domestic only) | $20 |
| Cross Border/Currency | Up to 1% |
Sometimes, there are extra fees that come with the money market accounts.
Even if the fee is only a couple of dollars per month, if you add this in with a low interest rate, you could find yourself paying more than you earn with the account.
No matter what you're saving for, your account shouldn't cost you more than you earn in interest.
Fortunately, as with all Ally Bank accounts, there is no monthly fee on this account.
The biggest upside is that you can open an account and use it for some time to see if it fits well with your financial routine.
Withdraw Cash Worry-Free During Emergencies
The major feature of this account is the free debit card. As you probably know, a debit card allows you to make purchases and withdraw cash at ATMs.
In fact, you can even withdraw from your Ally Bank money market account for free if you use any of more than 43,000 Allpoint ATMs in the country.
What happens if you can't find an Allpoint ATM? Fortunately, the bank will also reimburse you up to $10 per statement cycle if you have to use any another ATM that charges you a fee.
Then, you can also use your debit card for spending. Although a rewards credit card is usually the better option, a debit card could offer a backup option in the cash of emergencies.
Note: Due to federal regulations, certain transfers and withdrawals are limited to 6 per month. This includes debit card purchases, external fund transfers, and written checks. Ally Bank charges an excess transaction fee of $6.
Free checks if you ever need them
Don't forget that you get unlimited, standard Ally Bank checks. Again, this offers another way to make a payment if it is ever needed. It's very likely that you won't use them often, but it's nice to know they're available.
Other Accounts to Consider
It's important to see what other options you have when considering the Ally Money Market Account. You'll find out which one is the better choice for you:
Ally Online Savings
Because it's with the same bank, you'll find that the Ally online savings account offers similar features as the money market account.
This includes all the convenience of banking online and with your mobile phone, as well as the ability to speak with someone 24/7 if you need assistance. Further, your deposits with both accounts are FDIC insured.
However, there is one area where the Ally online savings account beats out the money market account, and that's with the interest rate. The savings account offers a slightly higher rate.
On the other hand, the money market account comes with a debit card that you can use to withdraw and deposit at ATMs, for free if you use certain ATMs.
Even if you don't, the bank will reimburse you up to $10 per statement if you have to use another ATM, which is not something you get with most other bank accounts.
Synchrony Bank High-Yield Savings
Synchrony Bank's High-Yield Savings account offers a market-leading interest rate with no monthly fee or minimum balance requirements. It also comes with an optional ATM card for urgent cash withdrawals.
The difference is that it will cost you, and Synchrony doesn't offer reimbursement of ATM fees like Ally Bank does.
Depending on how often you need to use an ATM, it could cost you quite a bit with the Synchrony Bank account. Also, this account doesn't come with free checks.
Goldman Sachs Bank USA Online Savings
Goldman Sachs Bank offers a savings account that pays an impressive interest rate. It also has no minimum deposit requirements and no monthly fees.
Although you might think this account would be the clear winner among savings opportunities, you should be aware of the biggest difference.
If you need to withdraw from your account at Goldman Sachs Bank, you can only withdraw through an electronic transfer or a wire transfer.
There is no ATM option with the Goldman Sachs Bank savings account.
However, if you don't plan on ever withdrawing your funds from your account and want to just build a true savings, this will be less of a concern, especially if you consider the higher interest rate.
However, if you don't plan on ever withdrawing your funds from your account and want to just grow your savings, this will be less of a concern, especially if you consider the higher interest rate.
For Those Seeking High Rates With Convenience
The Ally Bank money market account is the ideal choice if you want to earn a high APY and you prefer having different, convenient ways to access your money.
Although there are many similarities to savings accounts, the withdrawal opportunities are the biggest difference.
If you plan on depositing your money and building your savings account and don't plan to ever withdraw from your account, then choosing an account with a higher APY might be a better option for you.
Although you aren't able to access your cash in those accounts as easily through an ATM, you do get the benefit of earning a higher interest rate, which will be worth more if you don't plan on using any ATM features anyway.
Compare Best Accounts Now