How to Open a Savings Account with Bad Credit
Find how your bad credit affects your chances of being approved for a new savings account. Learn what you can do to increase the likelihood that your credit score will not stop you from opening a new bank account.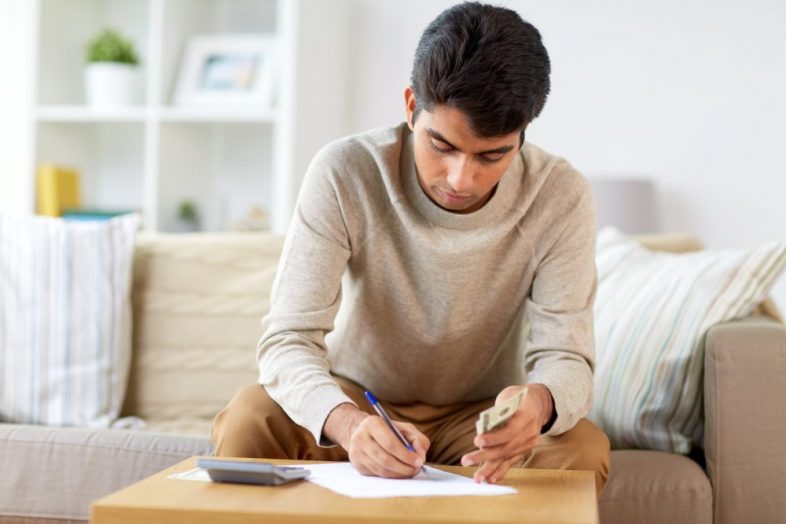 Your credit score is an integral part of your financial life.
It is a record of decades of your financial life. It's easy for it to feel like your credit score affects everything you do with money.
If your credit is less than perfect, you might worry about your ability to open a savings account.
For people with poor credit, there is good news, your credit score has nothing to do with opening a savings account.
Your bank may look at your credit report when you open the account, but this is simply an identity verification process. Even if you have multiple black marks on your report, the bank won't take them into account.
The thing that will affect your ability to open a savings account is your ChexSystems report.
This lesser-known report is used by banks during account opening to provide information to help them decide whether to let you open an account.
Compare Savings Options
Be sure to check out more savings accounts worth considering:
What is ChexSystems?
ChexSystems is a consumer reporting agency that tracks information about people's financial lives.
Unlike credit bureaus, such as Experian or TransUnion, that track your interactions with credit, ChexSystems tracks your banking history.
More than 80% of banks in the United States use ChexSystems to screen account applicants. Therefore, the contents of your ChexSystems report are very important when you're looking to open a bank account.
How Does It Affect You?
Your ChexSystems report can potentially prevent you from being able to open a savings or checking account.
When you apply to open an account, the bank will look at your report.
Banks want to make sure that the people they deal with are trustworthy. They don't want to work with people who have a history of overdrawing accounts and not paying the fee.
If you have black marks on your report, it's possible that a bank will deny your application for an account.
In fact, a survey conducted in 1991 indicated that two-thirds of banks in California banned customers with black marks from opening accounts.
What Appears on Your Report
Your ChexSystems report includes the past five years of your banking history.
If you have overdrafts, unpaid banking fees, fraudulent check deposits, or suspicious account activity, it will appear on your ChexSystems report.
Banks that look at a copy of your report will be able to see when and where these occurred.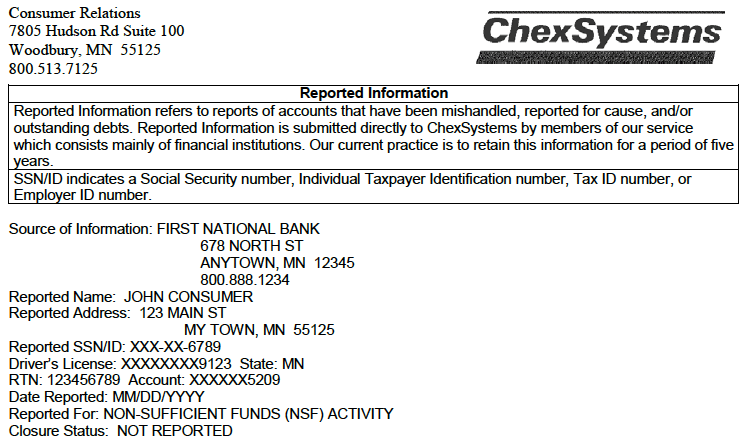 One of the biggest criticisms of ChexSystems is that it reports only negative information. There is no positive information included in your report.
So, if you had four bank accounts, and closed one account without paying an outstanding fee, that is all that would appear on your report. There would be no record of your three accounts in good standing.
What that means for you, is that you should be very careful when handling bank accounts. One account in bad standing can block you from opening a new bank account for years.
Impact to Your Credit Score
Because ChexSystems reports track your banking history, not loan history, it does not affect your credit score.
The two systems are entirely separate. It is completely possible to have a perfect ChexSystems report and a bad credit score. It's equally possible to have great credit and a bad ChexSystems report.
Keeping both reports healthy is essential to keeping your financial life in order.
How to Fix Negative Marks
Like credit reporting agencies, ChexSystems is governed by the Fair Credit Reporting Act. That means you may request a copy of your report once per year, free of charge.
If you're having trouble opening a bank account, you should check your ChexSystems report. You can request your record in one of two ways:
By phone: Call 800-428-9623 and work with the automated voice system
Online: Fill out this form and submit it online or through the mail.
Once you've taken the first step of requesting the form, wait for it to arrive. Then, take the time to go through the details of the report.
Dispute Errors
If you notice an error, you can dispute it with ChexSystems. Gather any information you have to support your disputing of the black mark. For example, if you have a receipt or statement that shows you paid a fee that ChexSystems says you did not, have that ready.
You can dispute errors online, by mail, by fax, or by phone. If you don't have any supporting documents, disputing the error by phone is the way to go because you'll be able to speak to a representative personally.
Once you've disputed the error, you can either dispute it with the bank directly or wait for ChexSystems to work it out.
By law, ChexSystems has 30 days to correct the error. If you're still not satisfied with the resolution, you can ask ChexSystems to add a brief statement to your report, explaining your side of the story.
Pay Off Debts
Once you've disputed any errors, take another look at the report.
One of the most common things to appear on a ChexSystems report is unpaid fees.
If you can, take the time to contact your creditors and pay the debt. If money is tight, some might be willing to settle for less than the full amount. It can't hurt to ask.
When you do come to an agreement, make sure to get it in writing. Also get a receipt for your payment.
Ask the creditor to let ChexSystems know that you settled your account. Also, contact ChexSystems yourself.
Once ChexSystems is satisfied that you've paid what you owe, it will remove the mark from your report.
Once you've gotten everything removed from your report, you should have no trouble opening a new account.
Wait
If you cannot pay off all of the fees you incurred, you can still clear your ChexSystems report.
The report only contains the past five years of your banking history. After five years, any black marks will disappear from your report. With time, you'll be able to open a new savings account.
Second Chance Bank Accounts
Sometimes, you won't be able to fix your ChexSystems report, but still, need to open a bank account. Second chance accounts were designed precisely for this situation.
Second chance accounts are typically checking accounts. They give people with a poor ChexSystems report the chance to open an account and rebuild their banking history.
Generally, these accounts are checking accounts that do not offer much interest. They also come with a number of restrictions. Many charge monthly fees that cannot be waived.
Other things that are common to second chance accounts are lack of overdraft support and higher fees.
Despite these drawbacks, second chance accounts tend to be cheaper than the alternative.
Living an all-cash life can be difficult and expensive. Paying fees to use a prepaid card or cash checks will eat into your spending cash. Plus, opening the second chance account puts you on the path to getting a normal, low-fee account.
Most banks let you upgrade second chance accounts after 6 to 12 months. You just have to prove that you can handle managing an account.
You can find second chance accounts at national chains and smaller, local banks.
Local banks tend to have better offers since they have a more community focus. They benefit when you succeed financially and have a vested interest in helping you.
Second chance checking account fees compared
| Account | Monthly fee | Fee waiver |
| --- | --- | --- |
| Wells Fargo Opportunity Checking | $10 (or $12 with paper statements) | Make 10 debit card purchases, or keep a $2,000 daily balance, or post a total of $750 in direct deposits. |
| PNC SmartAccess Prepaid Visa | $5 | Cannot be waived. |
| Chase Liquid | $4.95 | Cannot be waived. |
| BB&T MoneyAccount | $5 (or $3 with $1,000 load during previous month) | Cannot be waived. |
| Capital One 360 Checking | $0 | Not applicable. |
| Citibank Basic Checking | $12 | Post 1 direct deposit + 1 bill payment, or keep a $1,500 balance |
| U.S. Bank Easy Checking | $6.95 (or $8.95 with paper statements) | Post total direct deposits of $1,000, or keep a $1,500 balance. |
Bad Credit Is Not Linked to a Bad ChexSystems Report
It is important to remember that bad credit is not linked to a bad ChexSystems report. The two reports are completely separate.
Your credit score primarily affects your ability to get loans from banks. The ability to open an account is unaffected.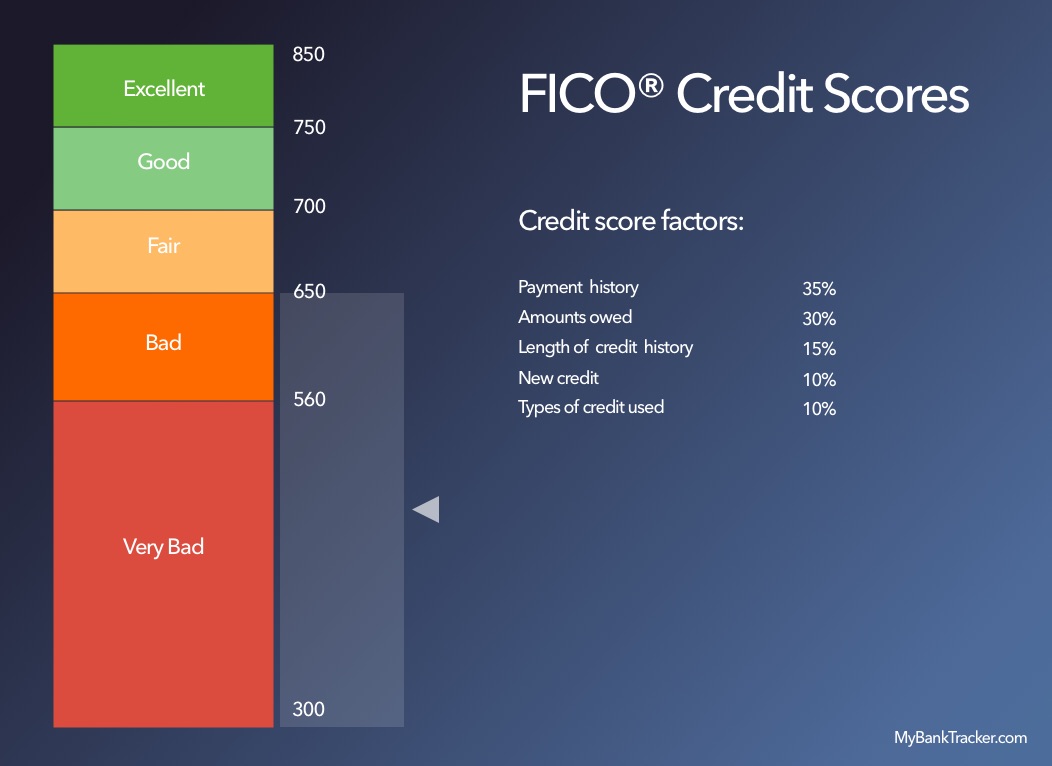 FICO scores below 650 are considered to be less than fair.
Those who are in that credit score range tend to have a tough time being approved for loans. When they do, they'll have to pay far more interest than normal borrowers.
A credit score below 560 is poor and people with a score in that range are very unlikely to be approved for any loan.
Utility companies may even ask for a deposit before starting service. If you have a score in this range, you should make an effort to improve it.
Your ChexSystems report has no effect on your ability to get a loan from a bank.
Even if a bank won't let you open an account, they might still lend money to you. You could be great with credit despite having trouble handling a bank account.
Conclusion
In the end, there's no reason to worry when you go to open a bank account.
If you've never had trouble with bank accounts, your ChexSystems report should be clear.
If you do get denied when applying for an account, that won't make the situation worse.
If you're looking to open a new savings account, we recommend you check an online bank. They have the best rates and lowest fees. That combination will put you on the path to building up a nest egg.