The Best Savings Accounts for Building a Vacation Fund in 2023
Find out which savings accounts are the best to store your vacation travel fund, so that you can save up for travel without relying on credit cards and loans.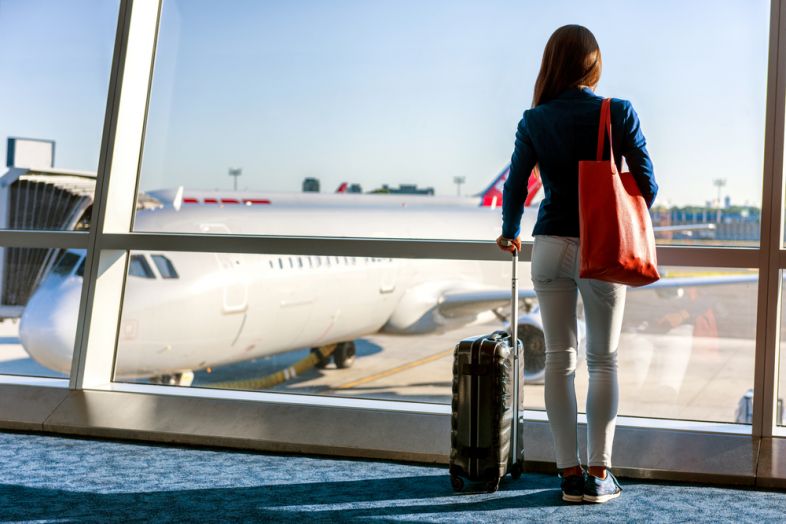 You already know it:
Vacations can get expensive.
Whether you're flying somewhere warm to spend a week on the beach, going on an outdoor adventure in the mountains, or just finding some time to spend with family, you want to be able to afford the trip.
Look:
Taking on debt to go on vacation is a bad idea.
The proper way to pay for a vacation:
Use a savings account and build up a vacation fund.
Compare Savings Options
Be sure to check out more savings accounts worth considering:
Here are the three savings accounts that we've found are the best for storing your vacation fund.
CIT Bank Savings Connect
The CIT Bank Savings Connect account is a unique savings account that is specifically designed to help people who are saving towards their goals.
It offers a reasonable rate of interest by default but offers a market-leading interest rate if you can meet its requirements.
To earn the increased rate, you must either:
maintain a $25,000 balance
make $100 deposits each month
The second option is the interest one -- and it is the method that is most likely to encourage you to make progress towards your vacation goals.
As a bonus, there is no monthly fee.
Ally Bank Online Savings Account
The Ally Online Savings Account offers great rates and low fees, along with some of the best customer service in the online banking sector.
The account is a great choice for saving towards goals because it is easy to open multiple accounts.
Most importantly:
You can open a new account for each goal and give it a nickname.
You can have one account for a vacation fund, another for an emergency fund, another for a new car, and so on.
Being able to track each goal separately can make it easier to see your progress.
Marcus Online Savings Acount
Marcus, Goldman Sachs' online banking arm, offers a great savings account that pays a high rate of interest.
The account charges no fee has no minimum deposit and makes it easy to deposit your money.
With the interest that you earn, you'll reach your goals faster than you would by just choosing any old savings account.
How We Picked
We looked at many of the top savings accounts in the country and compared a few key factors to choose our top three accounts.
These are some of the top factors that we looked at.
Monthly fee
The number one thing to look at in a savings account is its monthly fee.
Now:
You don't want to be paying a bank for the privilege of letting the bank watch your money.
The bank should be paying you interest for the privilege of holding your money.
This is why online accounts fared so well in our analysis. Most online banks don't charge monthly fees, giving their accounts a leg up on the competition.
Minimum opening deposit
When you start saving toward a goal, you're probably starting from nothing.
Many savings accounts require that you make a minimum deposit of $25 to $100 when you first open your account. When it's difficult to even open a savings account, it can be difficult to get started saving toward your goal.
We looked for accounts with a low minimum deposit, or no minimum deposit at all, as these make it easy to get started.
Interest rate
When you deposit money to a bank account, what you're really doing is lending your money to the bank.
You want to be compensated in some way for making that loan, so banks will pay interest on the money that you deposit.
Some banks, particularly online banks, have made a name for themselves by offering some of the highest interest rates.
The more interest you earn, the quicker you achieve your savings goal, so high-interest accounts did well in our rankings.
Goal-setting features
Savings toward a goal can be hard if you can't track it or have no extra incentive to achieve the goal.
Many banks accounts offer goal-setting features that help you visualize your progress towards your goals, or that provide additional incentive to save.
These accounts make achieving your goals easier, so we ranked them more highly than accounts which lacked these features.
Savings Accounts That We Considered
| Financial institutions | |
| --- | --- |
| Chase | TD Bank |
| Bank of America | Discover Bank |
| Wells Fargo | American Express Bank |
| U.S. Bank | Axos Bank |
| Truist | Marcus by Goldman Sachs |
| Capital One | Barclays Bank |
| PNC Bank | Synchrony Bank |
| Citibank | CIT Bank |
| Citizens Bank | Ally Bank |
| Regions Bank | UFB Direct |
How to Save for Travel
If you've decided to open a savings account to save toward travel----
When do you want to travel?
The first thing that you need to do when you open a savings account to build a vacation fund is deciding when you want to go on your trip.
This will give you your deadline to achieve your savings goal.
If you know that you want to book a trip in August, you have to make sure you have all the money in your account by the end of July.
Estimate the total price of the trip
Once you've decided when you'll be traveling, figure out how much the trip will cost.
This doesn't mean just calculating the cost of flights, hotels, and theme park tickets or the like.
Don't forget:
You also have to account for things like food, toiletries, road trip snacks, souvenirs, and minor emergencies.
Take the time to really examine how much you expect to spend. If you've traveled in the recent past, you might be able to use that as a guide for how much you tend to spend on vacation.
Make the amount that you calculate your savings target.
A reminder:
Include a small buffer -- just in case you spend more than expected.
If you wind up spending less, you can simply use the extra money as the seed for your next vacation fund.
Calculate how much you need to save
Once you know when you'll be leaving and how much you'll spend, you can calculate how much you have to save.
You can set your saving schedule to be weekly, monthly daily, biannually, or whatever else works for you.
Breaking down the amount that you have to save into smaller chunks can make your goal seem more achievable.
Set up automatic transfers
Even if you know how much you need to save actually going through the process of saving that money can be difficult.
Remembering to keep some extra money in your checking account and remembering to transfer it to a savings account is hard.
That's where automatic transfers come in.
Nearly every savings account lets you set up an automatic savings plan. You can tell the bank to pull money from your checking account every week, every month, or on whatever schedule you'd like.
This way:
You don't have to think about saving at all.
Instead, the money just starts to pile up in your savings account.
Use partial direct deposit
If you want to cut your checking account out of the process entirely, you can set up partial direct deposit to your savings account.
Many employers let you designate multiple accounts to receive part of your paycheck.
You can ask your employer to deposit a set amount of your pay to your savings account with each paycheck.
That means you don't have to worry about setting up automatic transfers or accidentally spending the money that you intended to save.
Every time you get paid, some money will go to your savings account and your vacation fund will slowly grow.
Track your progress
Once you've created a savings plan and put it into place, make sure that you track your progress.
Look at your monthly statements to make sure that everything is in order, or use a service like Mint so you can watch your account and your progress towards your goal.
Tracking your progress has a few benefits.
Most obviously, it lets you ensure that you're still on track to meet your goal.
The last thing that you want is to realize that you won't have enough money to go on a trip when it's too late to save more.
Another benefit is that seeing your progress can help push you to save even more.
That can help you meet your goals even sooner.
You might wind up saving more than you need for your trip, which isn't really a bad thing at all.
Conclusion
Savings accounts are an important financial tool as they can help you save toward different goals, like going on vacation.
Using the right account can make saving easier and help you reach your goals sooner.