How to Protect Financial Apps Connected to Your Facebook Account
Learn about the security of the Facebook login credential when used to sign up for financial accounts, apps, and websites. Find out what you should do to protect this popular social media account from being hacked or compromised -- and, in turn, from affecting your money and sensitive financial information.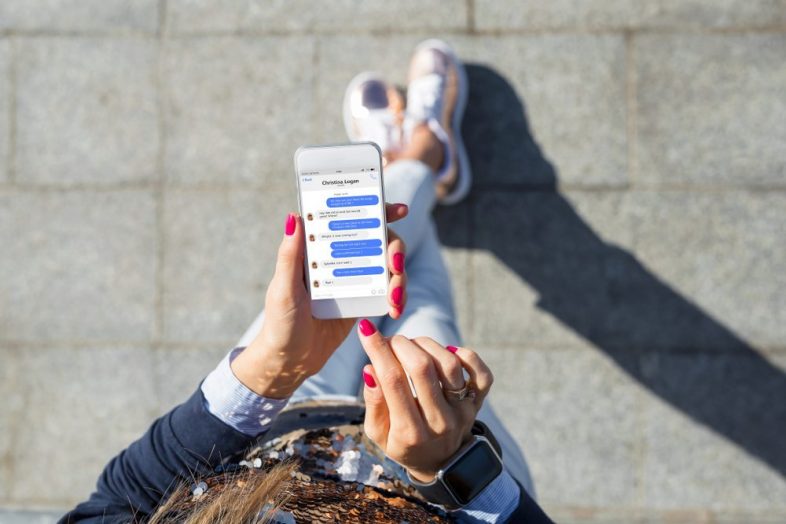 Personal finance apps are transforming how people manage, spend and invest money.
Some of them make it easy for you to create accounts -- just use your Facebook account.
You might not have realized that with just one click of a button, Facebook can now share your personal information with that new app.
So, how secure is your information when you allow Facebook to share your personal data? Could a hacker steal your money or identity?
Learn what details get shared through financial apps and how to safeguard your information.
Financial Apps That Use Facebook Login
Apple's slogan, "There's an app for that," is almost literal this day in age.
It's no wonder that there are thousands of financial apps and tools available at your fingertips.
Types of financial apps
If you're wondering where your money goes each paycheck, a budgeting or expense app tracks spending habits and builds realistic budgets to manage your money.
Owe your roommate money? Send money from your bank account, through an app, to be immediately deposited into their account.
If you're interested in dabbling in the stock market, a micro-saving and investing app might be options to consider. Each transaction you make is rounded up to the dollar and that change is then invested into preselected investment funds.
Being conscious of your spending habits is simple and convenient with a plethora of apps and tools available to you.
Here's a list of financial apps that can be linked to your Facebook account.
Finance Sites And Apps That Use Facebook Login
Name of app/site
Description
Bloomberg
Financial news publisher

Available platforms: browser
Checkout51
App to earn cash back when you shop for groceries and other household items

Available platforms: browser, iOS, Android
Ebates
App that rewards you for shopping in-store and online

Available platforms: browser, iOS, Android
Empower
Personal financial app that will help you save, track your finances in one place, and reach your financial goals

Available platforms: iOS, Android
Hiatus
App to track your subscriptions

Available platforms: iOS
ibotta
App to earn cash back on in-store and mobile purchases with receipt and/or purchase verification

Available platforms: browser, iOS, Android
Investopedia
Website that focuses on investing education and financial news

Available platforms: browser
Kiplinger
Personal finance magazine and site

Available platforms: browser, iOS, Android
Moneylover
Application that allows you to keep tabs on spending and personal income easily

Available platforms: browser, iOS, Android
PocketExpense
Full-featured finance software that will help you track and understand your personal finances

Available platforms: iOS, Android
Qapital
Banking app that allows you to manage your spending and save automatically

Available platforms: iOS, Android
RetailMeNot
Site for printable coupons, discount gift cards and online codes for everything from food, to fashion, beauty products, to car rentals, and more

Available platforms: browser, iOS, Android
Shopkick
App that rewards you for shopping in-store and online

Available platforms: browser, iOS, Android
Spendee
Budgeting app that tracks your spending, optimizes your budget and helps you save money

Available platforms: browser, iOS, Android
TipYourself
App that lets you reward yourself when you save money

Available platforms: iOS, Android
TrueBill
App that helps you to find subscriptions, manage bills, and cancel recurring charges

Available platforms: iOS, Android
Undebt.it
Management tool and payment planner that generates an easy to follow payment plan to help you eliminate your debt

Available platforms: browser
Venmo
Mobile payment service that allows users to easily send money to one another

Available platforms: browser, iOS, Android
Wallet
Budgeting app to help manage your finances, across multiple currencies, banks, and financial institutions

Available platforms: browser, iOS, Android
Why we use it
With 10, 20, even 50+ apps and logins, it's close to impossible to remember all the different usernames and passwords.
A more convenient solution is to log into these accounts and apps through Facebook, an account that you probably have already.
Meanwhile, these apps want access to your information through verified third parties, such as Facebook.
It could be to authenticate who you are so they don't need to keep track of thousands of usernames and passwords, or to post status updates to your friend list, a free form of advertisement.
Security Concerns
Although you read about hackers stealing your information from retailers or websites, the bigger concern lies with you, the user.
Personal carelessness opens yourself up to identity theft, which can wreak havoc on your personal finances.
You might not realize the amount of personal data you've agreed to share with companies, simply by connecting to an app through Facebook.
The type of information shared varies app to app and depends on your Facebook privacy settings.
Generally speaking, financial apps are reputable and safe to use. Your bank account number or credit card number isn't just floating around in cyberspace waiting for someone to go on a shopping spree.
Ways to Improve Facebook-Login Security
You'll greatly reduce the risk of someone stealing money or your identity by establishing safe habits to ensure your personal information isn't compromised.
Follow these simple tricks to minimize the chances of someone hacking into your Facebook account.
Safeguard your password
The easiest way to protect yourself is by creating unique and strong passwords.
The password you use for Facebook or any other account should be unique and only used for that one account.
Additionally, make it complex and random. Avoid using family names, birthdays and commons words or phrases.
It's a good idea to occasionally change your password and never, ever give it to anyone.
Change your password regularly
Yes, it can be annoying to have to change the login details of one of your most-used online accounts.
But, the fact that you use Facebook so much is a reason to be extra careful with account security.
By changing your password on your regular basis, you don't have to worry about a hacker that obtains (possible) old passwords.
This may be the case if Facebook servers get hacked and cybercriminals get their hands on your password.
Enable two-factor authentication
Two-factor authentication is a security feature to help protect you and the information stored in your Facebook account.
Each time there is an attempt to access your Facebook account from a new mobile device or computer, in order to log in, you'll need to provide a security code that is sent to your cell phone, in addition to the password. To turn on this feature, go to Settings → Login Settings and scroll down until you see →Use Two-factor Authentication. This tip doesn't apply only to your Facebook account, the financial apps may have their own form of two-factor authentication. Use it.
Read the privacy policy
Any app that collects personal data is required to have a privacy policy. If you're given the option to log in through Facebook, that app is required to have a privacy policy since personal information will be shared as soon as you log in.
A privacy policy details what personal information will be collected and how it will be used.
Personal information is any sort of information that can be used to identify who you are, such as:
First and last name
Email address
Phone number or home address
IP address
Personal data is collected a few different ways.
First, you might be asked for personal information when you fill out of a form. You are directly providing that information.
A second way an app might access personal information is through automatically collected information.
This information can be collected through a web browser or a third party, such as Facebook. You won't know when or how often this information is accessed.
It happens in the background and this information can even be shared or sold.
The privacy policy will disclose these details.
The details are really in the fine print, so take the time to read the privacy policy before you provide any personal information.
Review apps and websites
Apps want access to your information, so you might be surprised that even a news app or coffee shop app has access to your personal information.
To find out what apps have access to your personal information through Facebook, click on Settings → Apps, and then click on each app listed.
If you no longer use an app, delete it.
For apps that you do use, review what type of information is shared to decide if you're comfortable with keeping the app connected to your Facebook account.
Set up security alerts
You can be notified as soon as someone tries to access your account from an unrecognized device or web browser.
The alert will list the location of the attempted login and the type of device that is used. To get these alerts, click on Settings →Get Alerts About Unrecognized Logins.
Use common sense
As simple as this seems, using common sense might be the best way to protect yourself.
If your grandmother doesn't have a Facebook account or a smartphone at that, then the likelihood of information being stolen from her Facebook account is zero. This might seem like an extreme example but the basic principles can serve as a good reminder for anyone.
Whatever you link or share on Facebook could possibly be compromised.
Delete your account
If you've taken all the necessary steps to protect your personal data but still feel venerable, you can always delete your account.
You have the option to download your Facebook activity and history before wiping your account clean.
Once you delete your account, on the backend, Facebook will delete your personal information from its servers and systems within 90 days.
If you don't want to take such extreme measures, you can temporarily deactivate your account, and rejoin whenever you're ready.
What Happens If Someone Hacks My Facebook Account?
As soon as you suspect someone has accessed your account, take action! Log into your account and select → Settings → Security and Login → Where You're Logged In. From there you'll see a list of devices and places where you or a hacker has logged into your account from.
For example, if you live in New York City and have an attempted login from Dubai when you were sitting at your desk all day, the likelihood that someone hacked your account is pretty high. If you do not recognize a login, click on the suspected location and select → Secure Account. You'll be guided through the steps to secure your account.
Conclusion
From adorable baby pictures to reconnecting with a lost love, Facebook has changed the world we live in.
As with anything, there are risks involved.
Luckily there are security and privacy settings to safeguard personal information, that are continually improving each day.