Venmo 2023 Review: Should You Use It to Pay People?
Learn how the Venmo mobile payment app works for paying other people and businesses. See how much it costs and the limits that apply.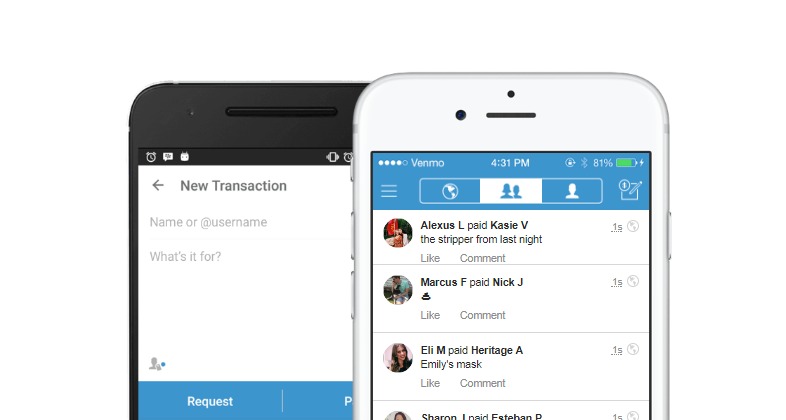 Venmo is a mobile app (owned by PayPal) that lets people pay other people and businesses instantly -- no cash involved.
It is among the group of popular mobile apps that people use to send money to each other.
The biggest draw to Venmo is the ease with which people can send money to someone.
What's also great:
It is (usually) free.
You may have come across instances when such an app would be useful for paying people or stores in a time when you don't have the cash.
Learn more about Venmo works and whether you should consider using it.
Easy Account Setup
A big barrier to a widely-used payment network is getting people to sign up.
Other services often entail long forms and require lots of personal and financial information to get going. It's just too much work for some people. So, they don't sign up.
Fewer people using it means fewer people accepting it. Venmo makes it easy to set up an account.
You can simply set up through a Facebook account or email address. You can already start using Venmo.
Funds are held in a Venmo account unless you also provide a bank account or debit card number.
Paying Someone
Every Venmo user has a username that you can use to pay him or her. If you link the account to Facebook, it'll even try to recognize familiar people who you may be paying.
Select the payees, enter the amount, and an optional comment about the transaction. Then, you can hit "pay" to send those funds.
Payment limits apply
Like with most payment apps, certain limits are imposed in order to minimize the financial harm that could be done in the case of fraud.
For instance, stolen cards may be used to fund Venmo accounts or someone hacked into your device to send money to strangers.
Venmo has the following payment limits:
Venmo Payment Limits
| Transaction | Limit |
| --- | --- |
| Payment by unverified user | $299.99 per weekly rolling period |
| Sending funds | $2,999.99 per weekly rolling period |
| Authorized merchant payments and Venmo card transactions | $2,000 per transaction |
These limits are not extremely restrictive, especially since the most Venmo transactions are likely to be small dollar amounts.
Usually, the app is used to repay friends here and there.
Note: Venmo will not raise the the limits temporarily or permanently.
How Much Does It Cost
There is no maintenance fee at all to have a Venmo account.
Also, there is no fee to send or request money through Venmo when you use Venmo funds, your bank account, or a debit card.
The only fee that applies to a Venmo account is when you use a credit card to pay someone or a business. This fee costs 3% of the transaction amount.
Generally, you most likely won't be paying any fees for this convenient service.
It's great because it won't stop people from using Venmo.
Security Features in Place
Venmo is owned by PayPal and they both use bank-level security to protect its accounts.
One big concern is that users don't have to set up an extra level of security before making a payment. You can just open the app and proceed to send money.
The app does allow you to establish more security before you (or anyone else) can make a transaction.
Remember to turn on PIN protection. Also, you can set up fingerprint authentication.
Facebook login
The ease of logging in with Facebook login details does have a downside.
If someone gets access to your Facebook login information, they could empty your Venmo account.
Even worse:
This person could drain your bank account or charge up your credit card (if any of these accounts are linked to Venmo).
So, if you're using Facebook to log into Venmo, take the right measures to also secure your Facebook account.
Should You Use It?
The convenience factor of Venmo is a big reason that so many people use it to move funds.
It is a go-to app when someone in the group pays for something (such as a dinner meal) and everyone can simply "Venmo" the money to this person.
It's free, fast, and simple -- people don't want to deal with cash and coins.
Use it, but always keep an eye out on it. The security on the app should be turned on before you use it. If you forget, you open yourself to potential fraud.