How to Get a Mortgage
Learn how the mortgage process works, including the different types of mortgages available and what you can do to increase chances of approval.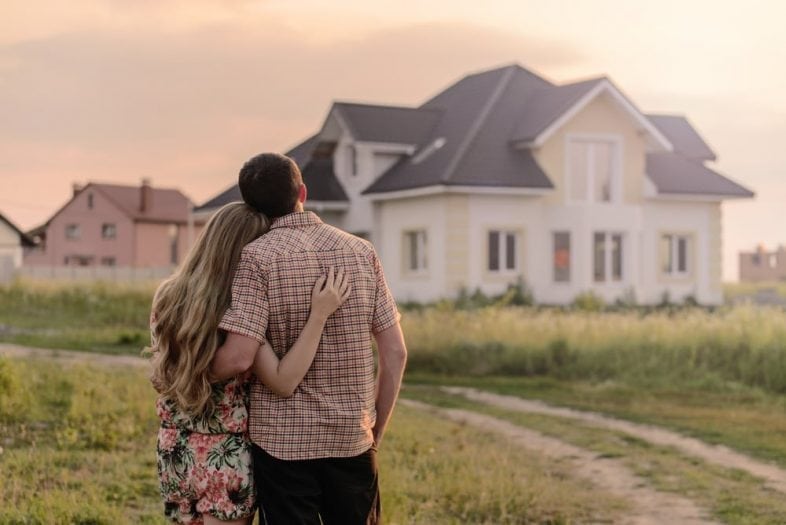 You've finally found the house that you're set on -- you're going to buy it.
The next step is to get approved for a mortgage so that you can pay for it. The process can be a little tedious.
By understanding all the steps involved, you can ensure that you'll close on the house as soon as possible.
Here's an overview:
Understand the different types of mortgages
The process of getting a mortgage
How to get approved
Different Kinds of Mortgages
There are many different types of loans available which target the specific needs of homebuyers.
Good financial institutions pair a buyer and the type of loan for the best possible fit.
Knowing what the different types of mortgages that are out there mean for your finances is key, and choosing the right loan could secure your homeownership and property value in the future.
Fixed-Rate Mortgage
The most popular or most common type of loan because of its simplicity.
Interest rates are fixed over a predetermined number of years. This is also commonly referred to as 15 year or 30-year mortgage loans.
Advantages
easy to understand
stable, outside influences like the economy do not affect the rates
buyers can plan their monthly expenditure accordingly
Disadvantages
rates are comparatively higher than other loan types
buyers don't usually push through with long-term deals
Tips
15-year loans are better compared to 30-year loans, as it gives the option for couples to send and plan for the future because it allows them to finish the loan in a shorter time and gives them different options for the future.
Adjustable-Rate Mortgages (ARMs)
These types of loans have a lower interest rate compared to fixed rates. Rates vary in certain periods of time but the amount of movement is predetermined.
Advantages
one obvious advantage is it has lower interests rates than fixed-rate mortgages
it is also a better option for short-term loans like 3-year or 5-year loans
they are more available for buyers with larger loans
the possibility of a lower interest rate
Disadvantages
interest rates vary making it harder for making a budget
the possibility of having a higher interest rate
Tips
be sure to check if the bank has pre-payment penalties
negotiate with the bank for reasonable margins of interests
Adjustable Fixed Mortgages
Can also be referred to as combo loans. These are loans which start at fixed rates and then move on to adjustable rate mortgages after a set number of years.
Advantages
gives the homeowner lower interests rates to fixed rate and adjustable rate mortgages
it is a great way of lowering interests rates and having a greater loan granted
Disadvantages
with a steady or fixed rate at the onset, interests rates fluctuate when the ARM takes into effect
it would be harder to budget in the future because of rate changes
Tips
if you have less flexibility in terms of the amount of down payment you have and want lower interest rates, this loan type offers great possibilities.
Interest-Only Mortgages
This type of loan is defined as a fixed-rate loan but on the initial 5 to 7 years, only interest on the loan is made.
With the normal procedure for fixed interest rates applying after a set period.
Advantages
a great feature of this is that you have lower monthly payments at the start which means you could save for future payments
it gives you time to adjust and improve your financial situation before you start paying normal monthly payments
Disadvantages
payments made during the first years are not deducted on the principal of the loan
there is a greater strain on the budget when monthly payments reach their normal amount
Tips
be sure to save up while payments are relatively low. Some banks offer an option of letting you pay on the principal making for adjustments for future payments
Minimum Payment Loans
These are fixed-rate plans which initially offer low interest rates at the start of the loan and increases to its normal rates after a couple of years.
Advantages
they are generally the lowest priced plans in the market
ideal for buyers in high-end markets
Disadvantages
potential negative amortization that increases your total borrowed amount
after the initial period ends, a threefold increase in payments is common
Tips
you can use the minimum payment plan in the start and build up your credit position for the future
Zero Down Mortgages
Generally characterized as loans with less than 20% downpayment or zero down payment.
Designed for first-time home buyers usually done with government agencies.
Advantages
for first time homebuyers or those who don't have enough savings, this is the greatest way of acquiring that house
this type is the most ideal for any home buyer
Disadvantages
requires PMI primary mortgage insurance, therefore, raising monthly payments
it also limits you to the choices of houses that can be purchased
Tips
check the nearest government agency and see if you qualify for their programs. Government rates are 0.5% to 1% lower compared to financial institutions
Balloon Mortgages
These are monthly payments based on any fixed term with 15-yea or 30-year amortizations.
At the end of the period, remaining mortgage loan amount will come due.
Advantages
for homebuyers who expect an increase in earnings in the years to come this would be the most ideal plan
Disadvantages
the home value may drop with the market
quite confusing and harder to understand for homebuyers
Tips
this is an unpopular type of loan plan, try using more conventional plans as they are easier to understand and could provide you with better decisions
The Steps to Getting a Mortgage
Once you've identified that type of mortgage that you're going to take out for your home purchase, this is how you proceed:
Application
Find a suitable bank or financial institution that provides the lowest mortgage rate for the mortgage that you want.
Prepare to present proof of income, certificate of employment and ownership of assets and overall debts.
A meeting is then scheduled with a mortgage banker.
Verification
A background check for the authenticity of declarations made by the borrower (you) is made by the lender (bank, financial institution), and an overall assessment is made of the buyer's capability to pay the mortgage.
Approval or denial
The decision would be made by assessing the borrower's financial history, current assets and debts, and the market value of the house to be mortgaged.
Ways to Increase Chances of Approval
Here are steps you can take to improve your chances for approval:
1. Show good credit
Interest rates are assessed on mortgages are based on your credit standing.
If you possess a high credit score and a clean credit report, you will represent a low-risk client for the bank.
The best part:
You're offered lower rates.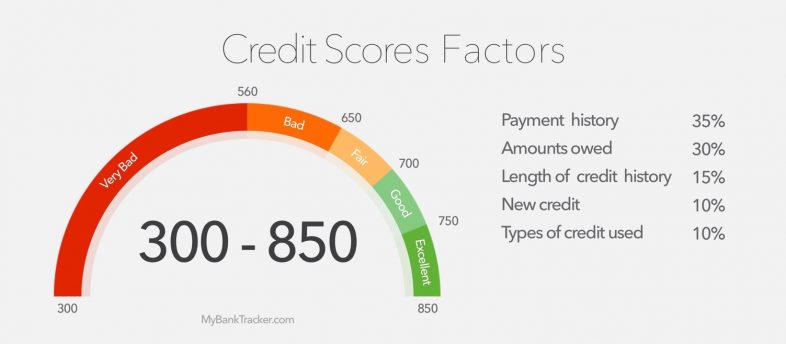 Make sure that credit reports made are authentic and reflect your true credit standing regarding debts or liabilities.
An error made with this document may cause your bank to deny you the loan. If you are not in a great or good credit position, it is wise to continue or pursue the loan when your credit standing has greatly improved.
In addition, applicants who possess good credit reports are in a stronger position to negotiate terms and rates.
2. Understand all other costs
Make sure you account for all of the factors that add up to the total amount of monthly payments to be made.
Additional payments such as taxes, insurance and the loan payment itself should be totaled to give an accurate picture.
In choosing a home, it is important to consider these additional charges as they can greatly reduce your capability in making monthly payments.
More often than not, these simple additions are taken for granted as a house is assessed for its value, but when monthly payments come in, borrowers are suddenly overwhelmed by the true cost of purchasing the house.
3. Strong income
If your bank determines that you have a high risk in not making the payments, this translates to higher interest rates.
It is mainly based on your monthly income and whether or not it is sufficient to pay for your loan against your monthly expenses.
4. Larger down payment
A five percent down payment of the market value of the house and mortgage insurance is usually required by lenders.
Government programs allow borrowers to put a lesser amount of down payment if they qualify. 
Usually:
The larger the payment, the lower the interest rate that is offered.
This is because a far lesser amount is to be financed by the bank and a lesser amount can be charged for interest.
It is important to decide on the most flexible and affordable down payment you can give.
Another great way of lowering the monthly costs for your loans is avoiding mortgage insurance.
A down payment of 20 percent for the house is required in order to avoid the obligatory mortgage insurance.
One way of providing for this 20 percent is to put your old home as partial payment and provide an additional down payment.
What is the ideal figure to make or close your mortgage?
A 20 percent down payment on the value of the house is required to avoid mortgage insurance and for closing costs around three to seven percent of the home purchase price.
5. Pre-qualify
Pre-qualifying for a loan does not oblige you to continue with the mortgage.
Strengthen your position by showing the seller that you are in a position to make the deal and are merely negotiating the final price for the house.
A lower selling price means that you have a lower down payment and interest rates will be also lower since you will need a lesser amount of financing.
you do get to lower the market price, you can then check out other financial institutions that offer greater flexibility and more competitive rates.
6. Shop around
Information on mortgage rates and bank deals are readily available.
Knowing the current borrowing rates means you can shop around for the best deal around.
A slightly lower mortgage rate can mean big savings over the life of the loan.
Conclusion
Getting a mortgage isn't the toughest feat when you have everything in order.
If everything goes smoothly, you'll move into your new home within 60 days.
At any time, remember that you can reach out to your mortgage banker and/or lawyer for the specific steps in your unique case.