Mortgage Relief Guide for Homeowners Affected by Coronavirus
Find out about mortgage relief options available to homeowners with financial hardship as a result of the coronavirus pandemic.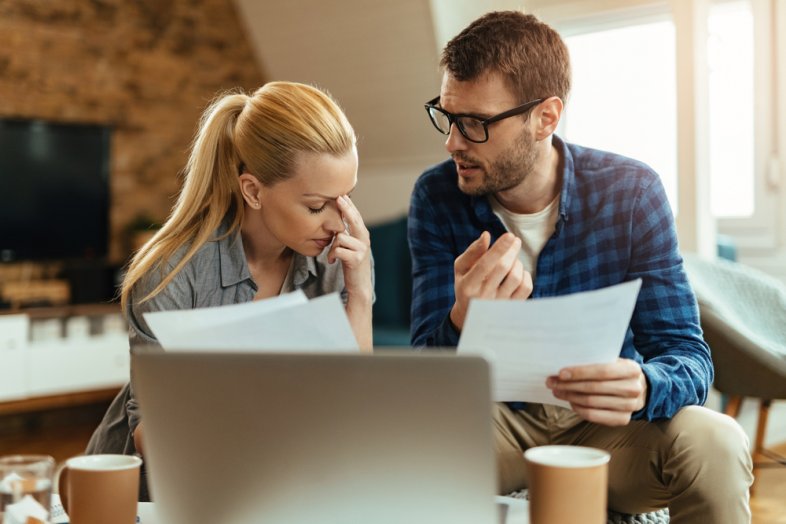 If you've been laid off or lost your job due to the coronavirus (COVID-19), you might be unable to pay your mortgage. 
Even if you're eligible to receive a stimulus check from the government, it probably won't be enough to cover your mortgage for the next two or three months.
This can cause a lot of anxiety, but the worst thing you can do is panic.
The good news is that help is available.
The sooner you understand your options, the sooner you can get the relief you need.
Here's what you can do if you're struggling to make your mortgage payment.
Request a Mortgage Forbearance
Creditors and lenders understand that these are tough times.
And as a result, many banks are working with customers to keep their accounts in good standing.
For example, many financial institutions are suspending monthly payments on car loans and student loans.
What you might not know, though, is that this provision also extends to mortgage loans.
Under the Coronavirus Aid, Relief, and Economic Stimulus Security (CARES) Act, you may qualify to have your mortgage payment temporarily suspended without penalty.
Under forbearance, you can request to stop paying your mortgage for up to 180 days.
Also, you can request a one-time extension, for up to another 180 days. This is without penalty. So you don't have to pay a fee, nor does suspending the payment hurt your credit score.
Which mortgages qualify for forbearance?
There's a caveat, though. Relief through CARES is only available if you have a federally-backed mortgage. This includes a mortgage backed by Fannie Mae or Freddie Mac, or another federal agency such as:
Federal Housing Administration (FHA)
U.S. Department of Veteran Affairs (VA)
U.S. Department of Agriculture (USDA)
U.S. Department of Housing and Urban Development (HUD)
How to request forbearance?
If you need to suspend your mortgage payment, contact your mortgage lender as soon as possible.
Be prepared for long wait times, as many banks are inundated with calls from customers. 
Once you have a customer service representative on the line, explain that you're unable to make your monthly payment.
From here, request forbearance.
After the bank approves your request, get the agreement in writing.
Be mindful:
Although you're suspending your monthly payment, interest might continue to accrue. The bank will extend your original loan term to compensate for the missed payments.
After getting a forbearance, it's also smart to keep an eye on your monthly mortgage statement. This is to ensure that you're not charged a late fee due to a reporting error.
You should also check your credit report over the next couple of months. Look for reporting errors that could impact your score.
What Are Options If You Don't Have a Federally-Backed Loan?
Remember, mortgage forbearance under CARES is for borrowers who have a federally-backed mortgage.
But you might qualify for help even if your mortgage doesn't meet this criteria. 
Financial institutions have been encouraged to work with borrowers during these tough times.
So even if your loan isn't backed by a federal agency, contact your loan servicer immediately and ask about your options.
Financial Help for Renters
If you're a renter and unable to pay your rent, you might qualify for rental help, too.
To start, contact your landlord to discuss your options.
Your landlord might allow a late payment without penalty, a partial payment, or other help.
If this isn't an option, contact your local or state Department of Housing. Ask about resources to help renters affected by COVID-19. Your state might also have programs in place to help with utility payments. 
Keep in mind, though, some of these programs might have income restrictions.
Do You Qualify for Unemployment?
Applying for unemployment can also help if you're struggling to pay your mortgage payment.
Unemployment benefits have temporarily increased to help those impacted by the coronavirus. If eligible, you can now claim an extra $600 a week in unemployment benefits.
Contact your state's unemployment office to see if you qualify.
You might meet the requirements for unemployment if you were a full-time worker or a part-time worker.
Benefits also extend to freelancers, gig workers, and self-employed workers.
Suspended Foreclosures and Evictions
If you were already behind on your rent or mortgage payment before the pandemic, you might be relieved to know that the CARES Act also suspends foreclosures and evictions for at least 60 days.
Mortgage Relief Scams to Watch Out For
During this time, it's also important to keep an open eye for mortgage relief scams. 
If you need relief, only work with your current mortgage lender.
Don't entertain or listen to anyone who calls or emails (especially out-the-blue) offering mortgage help. This could be a con artist looking to take advantage of your situation.
For example, a scammer might email or call saying that they will suspend your home loan payment up to a certain number of months. But only if you pay a fee. They will request immediate payment, but never deliver on their promise. They will take your money and run.
You should also be leery of emails that appear to come from your mortgage lender.
Some scammers will create and direct victims to a fake website. They claim to offer mortgage help.
But before you receive any assistance, you're asked to provide your personal information. This can include your name, address, and Social Security number. 
This is a tactic to get and use your sensitive information for fraudulent purposes.
As a general rule of thumb, delete any suspicious emails that appear to come from your mortgage lender. 
Also, don't click any links inside an email or call numbers listed in an email. These might direct you to a fake site. 
Instead, open your bank or mortgage company's website in a new browser. Contact them using numbers listed on their official website.
Other Mortgage Hardship Programs
As you navigate your options for mortgage relief, keep in mind that forbearance isn't the only option available to you. 
Forbearance is great during a temporary hardship. For a permanent hardship, consider other types of mortgage relief, such as:
Mortgage modification
This process allows you to change the terms of your mortgage without refinancing the loan.
A modification can lower your interest rate and monthly payment, which can help you avoid foreclosure.
Deed-in-lieu of foreclosure
If you're in default and want to avoid foreclosure, you can negotiate a deed-in-lieu of foreclosure with your mortgage lender.
You'll transfer your property title to the bank, and then the bank relieves the mortgage debt.
Short sale
If your bank approves a short sale, you're allowed to sell the property for less than you owe to avoid foreclosure.
Final Word
An inability to pay your mortgage can be scary, and losing your property might be your biggest fear at the moment.
The best thing you can do is contact your mortgage lender or servicer to discuss your options.
Relief is available, but you'll need to ask for it.