BrioDirect CD Rates 2023 Review
Learn all the details about the certificates of deposit (CDs) offered by BrioDirect, including interest rates, early withdrawal penalties and maturity terms.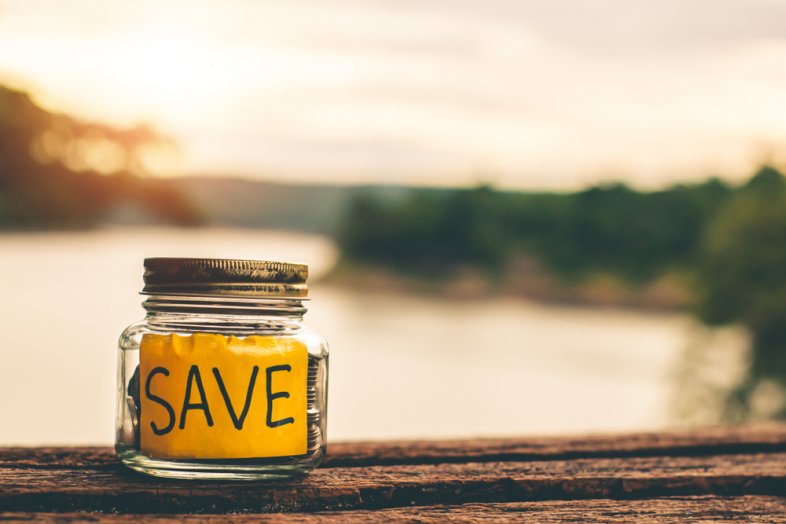 When your savings account isn't enough for your money, you can turn to certificates of deposit (CDs) to push your interest earnings even further.
BrioDirect, an online division of Sterling National Bank, offers two CD options based on your need: a 9-month CD and a 12-month CD.
Why are they worth mentioning?
BrioDirect CD rates are among the highest available nationwide -- you can open it from anywhere (as long as you've got a U.S. mailing address).
This review of BrioDirect CDs will take a close look at the interest rates, early withdrawal penalties, and more. Compare them to the best CDs from other banks to see which one is better for your savings.
Market-Leading CD Rates
If you open a BrioDirect high-rate CD, your rate is based on the term. So if you choose a CD with a slightly longer term, you'll earn a slightly higher rate.
Again, both CD rates at BrioDirect are extremely competitive.
It's no surprise as BrioDirect claims that the bank makes sure to be "among the best around."
Undoubtedly, the reason for opening a certificate of deposit is the ability to earn a higher interest rate compared to a regular savings account. 
Regular savings accounts don't have a high return, making it harder to grow your cash.
With BrioDirect's market-leading CD rates, you can boost your savings growth.
Early Withdrawal Penalties
The downside of a certificate of deposit is that funds aren't as accessible as funds in a savings account. 
With a savings account, you can visit an ATM and withdraw cash at any time. This isn't the case with a CD.
As a time deposit, your funds are tied up in the CD until maturity.
Now, of course, this doesn't mean that you can "never" access funds in a certificate of deposit early. This is still your money. So while the idea is to leave funds in the CD untouched, there is a way to tap the account before maturity.
By doing so, though, you may have to pay an early withdrawal penalty.
BrioDirect CD Early Withdrawal Penalties
| CD Term | Penalty |
| --- | --- |
| 9 months | 90 days of interest |
| 12 months | 90 days of interest |
Since the goal is to grow your savings, only take an early withdrawal as a last resort.
To help ensure that you don't touch funds in a CD until maturity, always keep some cash liquid. 
So if you're thinking about opening a Brio Direct high-rate CD, leave some cash in a regular savings account—just in case.
High Minimum Deposit Requirement
One thing to keep in mind is that CDs typically have minimum deposit requirements. And unfortunately, these tend to be higher than the minimum deposit requirement with a savings account. 
Some online savings accounts allow you to get started with zero minimum deposit, whereas others may require a minimum deposit of $25.
In the case of a Brio Direct high-rate CD, the minimum to open an account is $500. 
You can always put in more, though. In fact, the more you deposit into your account, the greater your return.
Brio Direct offers several ways to make your initial deposit.
For example, you can initiate an ACH payment from your personal checking or savings account. Or, you can mail in a check or wire funds directly to the bank.
FDIC Insurance
The same way funds in your personal checking or savings account are FDIC insured, this type of protection also extends to a Brio Direct high-rate CD. 
Funds in your certificate of deposit are FDIC insured up to $250,000. So you can be confident that your funds are safe, in the event a bank failure.
Now:
If you have deposits already held with Sterling National Bank (the parent of BrioDirect), those deposits will be combined in determining the total amount covered by the FDIC limit.
What Happens After the CD Matures?
BrioDirect CDs will renew automatically for a CD of the same duration upon maturity.
There is a 7-day grace period after maturity -- it allows you to deposit or withdraw funds without the early withdrawal penalty.
If you renew or roll your cash into another CD at maturity, this is a great time to add funds, if you choose to.
Compared to Competitors
Before opening any certificate of deposit, compare all of your options and choose the CD that best suits your situation. 
Limited CDs available
Brio Direct offers an excellent product. But it doesn't offer as many CD term options as its competitors. With Brio Direct, you can only choose between a 9-month CD or a 12-month CD. 
Other banks, however, have multiple terms.
These might include a three-month CD, a six-month CD, and even an 18-month CD. Depending on your goals, one of these options might be a better match for you.
Opening deposit requirements
Also, keep in mind that certificate of deposit initial deposit requirements can vary by bank.
Brio Direct's initial deposit is competitive and on par with the competition. But you'll find that some banks require a minimum opening deposit of at least $1,000.
IRA CD versions
These include the rate of return or interest rate, early withdrawal penalty, and consider whether other products have special features like CDs available in an IRA. 
This isn't an option with Brio Direct.
Yet, another bank might give the option of opening an IRA and investing your money in certificate of deposits.
This is a win-win if you're looking to open a retirement account, and invest in CDs.
Compared to the BrioDirect Savings Account
Before opening a CD, it's important that you also consider the BrioDirect savings account, which offers a great interest rate. 
With a savings account, your cash remains liquid and easily accessible. You can deposit and withdraw money as needed, making these accounts an ideal place to keep funds for unexpected expenses.
Although a certificate of deposit is another savings tool, your cash isn't as accessible. 
In the case of a BrioDirect CD, you'll keep your money in the bank for nine months or 12 months.
A CD offers a guaranteed rate of return, but you're unable to withdraw cash until the CD matures.
Conclusion: Is This the Right Account for You?
A Brio Direct certificate of deposit is a great option if you're looking for a long-term savings solution with a high rate of return, and if you're comfortable with tying up your money for several months.
If you dislike the idea of your cash being inaccessible, a CD isn't the right choice for you.
You'll probably feel more comfortable with a high-yield online savings account, or perhaps a CD with a shorter term, maybe a three-month term.