BrioDirect High-Yield Savings Account Review 2023
Learn about the BrioDirect High-Yield Savings Account in this review of the account's fees and interest rates - compared to other online savings accounts.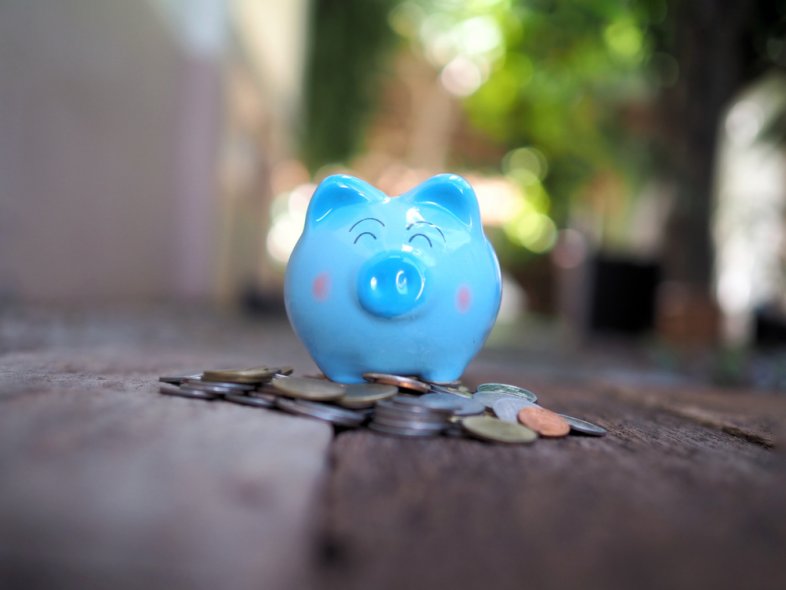 If you have a regular savings account, chances are that you're unsatisfied with the interest you're earning on this account.
Many can relate to your frustration. 
It's harder to grow your savings when the bank doesn't offer a high return.
But while you can't change the interest rate offered by your bank, you can change where and how you bank. 
BrioDirect can help you get the most out of your savings. This high-yield online savings account provides an exceptional banking experience.
Main features include:
a higher return on your deposits
FDIC-insurance
no monthly maintenance fee
a low opening deposit
online and mobile banking
If you're not familiar with this bank, you may have a few reservations. This is understandable. 
BrioDirect is actually the online brand of Sterling National Bank. 
In this review, find out more about the Brio Direct Savings Account and compare it to other online savings accounts to see if it's the better option for you. You can find the list of our Best Savings Accounts here.
Compare Savings Options
Be sure to check out more savings accounts worth considering:
Very Competitive Savings Rate
A key feature that makes BrioDirect's high-yield savings account different from your average savings account is the ability to earn an impressive rate - standing among the top savings rates available nationwide.
It's no secret:
Earning interest is what attracts many people to a savings account.
An online high-yield savings account also helps to stop impulse buys. Money in this account isn't attached to a debit card.
So if you want to access funds, you'll have to transfer the funds to another bank account. This can take a couple of days to complete.
A high-yield savings account is also a tool for reaching your most important savings goals.
These accounts come in handy whether you're saving for college, a vacation, a home, or if you're looking to maximize your emergency fund.
Keep in mind that while you're free to transfer or withdraw your money at any time, you are limited to six withdrawals per statement cycle.
There's a $10 fee per excess withdrawal.
No Monthly Fee
Another outstanding feature of this high-yield savings account is that there's no monthly fee.
No monthly fees or maintenance fees are a rarity for your typical brick and mortar bank.
The reality is:
Many savings accounts charge a monthly fee to help cover the cost of maintaining the account.
Fees vary depending on the institution and the tier of account. Generally, the monthly maintenance charge on a basic savings account ranges from $3 to $5.
One benefit of an online high-yield savings account is that institutions offering these types of accounts often forgo monthly maintenance fees.
The reason is simple mathematics.
Online savings accounts require less overhead and have fewer costs.
As a result, many of these institutions can afford to pass the savings to their customers.
Low Opening Deposit
People of all income levels open new savings accounts. With that being said, some people are able to open an account with hundreds or thousands of dollars.
While this is an option, you might need to open an account with less money.
The good news:
BrioDirect's high-yield savings account is that you can open this account with only $25.
Getting started is easy, too.
Open your high-yield savings account online with only a few pieces of information.
This includes:
your driver's license, a U.S. passport, or another state-approved ID.
your Social Security number
a U.S. mailing address
It only takes about 10 minutes to complete the whole process, and setting up your initial deposit is easy too.
If you have a checking or savings account with another institution, link this account to your BrioDirect online high-yield savings, and then transfer funds from your offline account to your new online account.
If this isn't an option, you can also send a check or wire funds into your new account.
Deposits Are FDIC-Insured
Naturally, you may prefer establishing a relationship with a bank you recognize.
So if you've never heard of BrioDirect, you may hesitate opening an online savings account. But although this bank might be a lesser-known brand, Sterling National Bank backs funds in this savings account.
Sterling National is an FDIC-insured institution. And likewise, funds in your BrioDirect savings account are FDIC-insured up to $250,000.
Your money is safe and you don't have to worry about losing your investment.
Do note:
If you already have deposits held with Sterling National Bank, those deposits will count towards your FDIC insurance limit when combined with deposits in BrioDirect.
Mobile and Online Banking Features
The ability to easily and conveniently manage your cash is another sought-after feature when opening an online savings account.
Even though online and mobile banking is fairly commonplace today, some smaller financial institutions might not offer both options.
BrioDirect wants to make managing your money as simple as possible, so it offers tools to help you track your savings.
For example, you can monitor or manage your account activity via the website on your computer.
Here:
You can check your balances, review transactions, and initiate transfers.
And, yes, you can use mobile check deposit to fund your account.
Of course, at times you'll need to manage your money on the run. This is where mobile banking comes in handy.
You can utilize this feature if you have a smartphone or tablet. The advantage of mobile banking is that you don't have to be in front of an actual computer to track your money.
From any location, check recent transactions, transfer funds, set up alerts, and even deposit checks into your account.
How Does This Account Compare to Other Savings Accounts?
But even though a BrioDirect online high-yield savings account offers an impressive interest rate and has features you'll like, it's also important to consider other savings options before opening an account.
Every bank and financial institution is different.
A savings account that works for one person may not work for another. Doing your due diligence can ensure that you choose the right account based on your needs and preferences.
To help make this decision, you'll need to ask yourself several questions.
For example:
Are you okay with not having immediate access to funds in your savings account?
Will you use mobile banking features to manage your account?
How much cash do you have to open an account?
Be completely honest with your answers.
If you prefer having immediate access to your money, you may find an online savings account to be restrictive, even if it offers a higher yield.
Most importantly, consider the cost associated with a particular savings account.
Although a savings account may offer a higher interest rate, the cost of having the account could be more than you bargained for.
What's the monthly maintenance fee?
If the savings account comes with an ATM card, does the bank offer no-fee ATM withdrawals?
What is the excessive withdrawal penalty?
What other fees does the bank impose?
Finding detailed information regarding account terms and fees can be challenging at times.
If you have any questions about a particular savings account, contact the bank's customer service department for answers.
Final Verdict: Is This Account Right for You?
The million-dollar question is:
Is Brio Direct Savings Account the right choice for you? 
This account is ideal if you're looking for a higher interest rate and a better way to grow your money. But it might not be the right choice if you enjoy the comfort of a relationship with a brick and mortar bank. 
Keep in mind that this isn't the only savings solution offered by BrioDirect. The bank also has certificates of deposits (CDs) if you're looking for a slightly higher return.  
A CD is worth looking into if you're not disciplined enough to leave money untouched in a high-yield savings account. 
Certificate of deposits are time-deposits, so you're unable to access funds until the CD term ends. The upside is that you'll earn a higher interest rate.
The downside is that funds are tied up with the bank. BrioDirect CD's also require an opening deposit of $500.