Rewards Checking Accounts: High Interest Rates & Earn Cash Back
Our guide on rewards checking accounts look at how they can help you earn high interest rates and cash back without monthly fees (while having amazing perks).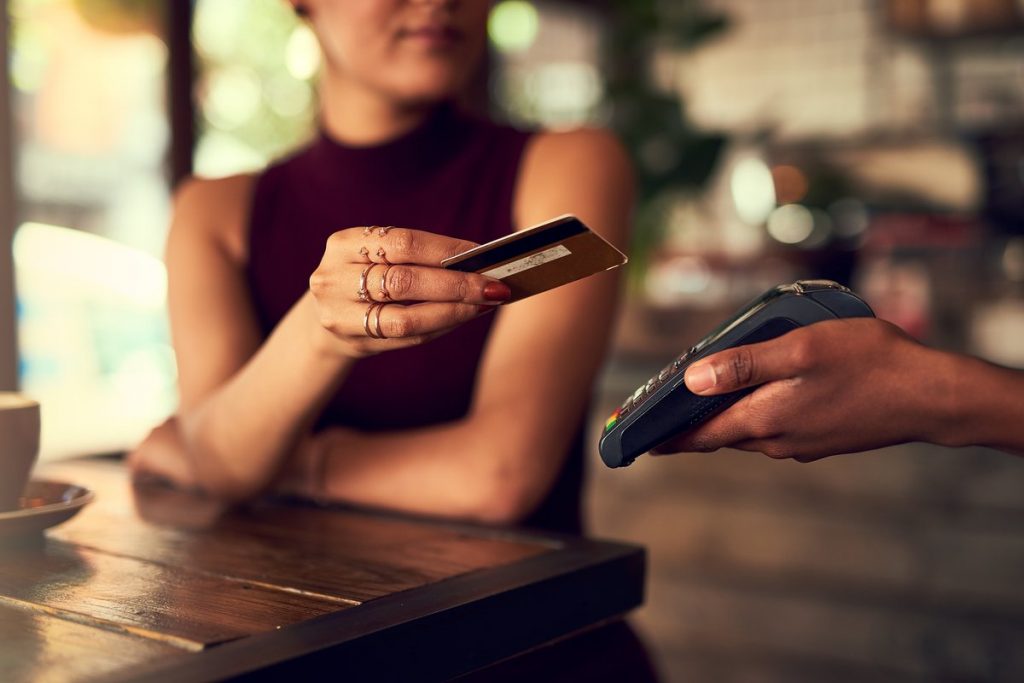 For many consumers, a checking account acts as the financial hub of all money matters. It is not typically considered a vehicle to improve your bottom line.
However, there's one less-known option that appears attractive to savvy consumers: a rewards checking account.
Though you won't get rich from a rewards checking account, it's one way to add a little more to the pot because it can offer absurdly-high interest rates, cash back rewards, and/or useful perks.
Here's what you should know about these types of accounts.
Pros vs. Cons of Rewards Checking Accounts
| Pros | Cons |
| --- | --- |
| Potential to earn lucrative rewards such as cash back or super-high APY on balances | May have a long list of criteria to qualify for rewards |
| Tends to have no monthly fees or minimum balance requirements (even if you don't meet criteria to earn rewards) | Limits may apply to rewards earnings |
| | Not commonly available at major financial institutions |
What is a Rewards Checking Account?
A rewards checking account allows you to earn rewards when you complete qualifying activities with your checking account.
In some cases, you may earn a percentage back on certain spending categories like groceries, dining, travel or fuel. In other cases, there might be a sign-up bonus or a higher interest rate.
Traditionally, a checking account is used for routine transactions like paying bills and transferring funds between different accounts. When it comes to earning money with a checking account, most people leave that to other deposit accounts, like savings.
A rewards checking account, however, departs from the norm by adding some perks--often in the form of cash back on debit card purchases, reimbursing ATM fees or offering a higher annual percentage yield (APY) on your account balance.
Unlike credit card rewards, a rewards checking account can help you earn more on your transactions without the risk of going into credit card debt. Rewards checking accounts may be a good option if you don't use credit cards or aren't yet eligible for a rewards credit card.
Common Types of Rewards Checking Accounts
The most common types of rewards checking accounts are:
Cashback checking
High-yield checking
Cashback checking account
This type of account gives you back a percentage of your monthly checking account transactions. Some banks may also offer a sign-up bonus when you open a checking account with them.
High-yield checking account
This type of account offers rewards to customers that maintain high account balances and those that use their debit cards at competitive interest rates (higher than the national average).
The Different Types of Rewards
Account activity to unlock high APY
For some rewards checking accounts, you might get a higher APY by meeting certain requirements. You might need to maintain a larger balance in your account to get this rate.
Common options for higher APYs accounts come from online rewards checking accounts. Despite not having branch access, online checking accounts often offer a higher APY compared to brick and mortar banks.
Online rewards checking accounts may also have fewer fees and require lower minimum balances to qualify for rewards.
Cash back on eligible account transactions
Cash back refers to a cash reward you get to your account after making eligible transactions from your account, like a debit card purchase or bill payment.
It's generally a small percentage of the amount of your purchase ranging from 1% to 5% of the transaction, though typical rates are around 2%.
Qualifying Requirements
Every rewards checking account will have a different set of criteria that you must meet to qualify for the advertised rewards.
The best part:
Typically, even if you do not meet the requirements, a rewards checking account will still have no monthly fee or minimum balance--so it doesn't penalize you in any way for not fulfilling rewards requirements for the month.
However, these are the common requirements:
Opt for electronic statements
It costs money for the bank to send you paper statements on a monthly basis. So, by opting for electronic statements, you'll help the bank save on operating expenses--returning that to you in the form of better rewards.
At least one monthly direct deposit, online bill payment, or recurring transfer
With monthly activity, especially involving incoming funds, the bank benefits from holding more of your deposits and having the account act as a hub for you.
Debit card purchases
You may be required to make a certain number of debit card purchases per month (usually ranging from 10 to 15 monthly debit card purchases).
Merchants have to pay banks for each debit card transaction. So, when you use your debit card to pay for something, the bank makes money.
Pros
Low to no fees
These accounts often have no monthly fee or minimum balance requirement.
Even if you don't earn a large amount in terms of rewards, you can still score a free checking account with rewards accounts, since many bank accounts charge monthly service fees.
Cash back or other perks
Rewards checking accounts have the potential to offer many attractive perks that increase your bottom line. Cash back, higher APYs, sign-up bonuses, etc. are things to look forward to with these accounts.
Not all rewards checking accounts are the same, but here are some common benefits you can enjoy with rewards checking accounts:
ATM fee refunds (limits may apply)
Free checks
Free online bill pay
Cons
Limits on interest earnings
Commonly, the highest-tiered APY may only apply for the initial portion of your balance.
For example, you might earn 5.00% APY on the first $10,000 in your account and 0.50% APY on the portion of your balance above $10,000.
You may not meet the requirements for rewards
If some requirements are difficult for you to meet in terms of qualifying activities like account transactions, direct deposits, maintaining a certain balance, etc., then your rewards could be minimal.
Is a Rewards Checking Account Right for You?
Before you jump on the idea of a rewards checking account, review your previous financial activity to determine how easy it would be for you to qualify for the rewards.
For example, you might struggle to make the required number of debit card transactions. Or, you cannot maintain a certain balance needed to earn the highest interest rate.
If you see that your financial behavior already meets the eligibility requirements, a rewards checking account is a great fit.
Going this route, it's important to consider the fees involved.
For example, if your rewards checking account charges monthly fees, this cancels what you get back in rewards. So make sure you choose an account that is truly offering you rewards at no additional cost.
To open a rewards checking account, you have to be a U.S or permanent resident over the age of 18. You'll also need a valid social security number, and government ID.
Tips for Finding the Best Rewards Checking Account
Finding the right rewards checking account is key to exploiting its perks, especially if you plan to use your checking account often. To choose the best rewards checking account, you should consider:
Watch account fees and minimum requirements
A minimum deposit may be required to waive the monthly maintenance fees.
If you don't meet their minimum requirements, you may have to pay a service fee every month. When getting a rewards checking account, try looking for a bank that charges little-to-no fees.
ATM availability and network
Banks usually have fee-free ATMs but may charge a withdrawal fee if you use an out-of-network ATM.
If possible, choose a bank that has many fee-free ATMs around the country or one that offers the most ATM-fee reimbursements.
Minimal requirements to qualify for rewards
Look for offerings that require the least amount of work for the most rewards. Try to find an account that has no minimum deposit or minimum balance requirements to qualify for rewards.
When it comes to earning cash back, choose an account that requires a reasonable amount of activities to earn them.
The digital banking experience
When choosing the bank to open your rewards checking account with, also try accessing their online services through their website or mobile app.
If you are planning on opening an online checking account, choose a bank whose website or app can help you keep track of your rewards.
FAQs
Will I be taxed for checking account rewards?
The Internal Revenue Service (IRS) views cash back earned from your checking account transactions as a rebate (money returned to a customer for completing a transaction), and is not considered taxable income.
However, cash bonuses given for opening an account may be taxable. Cash bonuses and interest earnings generated are reported in a 1099-INT form.
Can I have multiple checking accounts?
Yes, you can have as many checking accounts as you want.
Many people open multiple bank accounts for separate purposes, such as one for designated spending (e.g., fun money, joint money management, etc.)