The Best Checking Accounts in Colorado of 2023
See which local Colorado banks offer the best checking accounts based on fees and features and how you should go about picking one.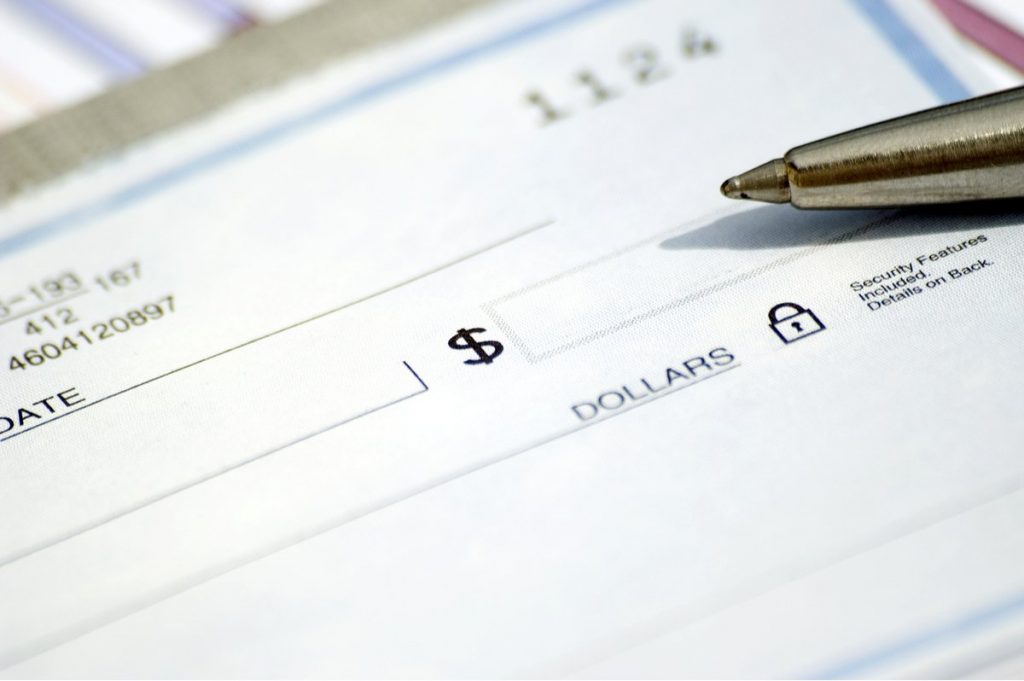 Your checking account is the central hub of your finances.
Because you interact with your checking account almost every day, it's important that you choose a checking account that's easy to use and offers the features that you need.
If you live in Colorado, you have plenty of options from local banks from which to choose. 
The Best Checking Accounts in Colorado
Firstbank
Firstbank's Anywhere Checking account is a basic checking account with no minimum balance requirements and no monthly fees.
You don't have to worry about jumping through any hoops to avoid fees.
The drawback of this account is the bank's relatively limited ATM network. You'll have to pay a fee if you use another bank's ATM.
KeyBank
The Key Smart Checking account is KeyBank's fee-free checking account. Once you make the $10 opening deposit, there is no minimum balance requirement and no monthly fee.
The account offers all of the features you'd expect from a checking account, including online bill payments, paper checks, and more than 40,000 fee-free ATMs.
Bank of the West
Bank of the West's Any Deposit Checking account lives up to its name. Many any type of deposit to your account during a statement period to avoid the monthly fee.
The deposit can be in the form of a direct deposit, check deposit, cash deposit at an ATM or branch, or any other type of deposit. If you don't make a deposit, the monthly fee is $10.
Compare Checking Account Options
Make sure that you look at other checking accounts that could be better for you:
Advantages of Big Banks vs. Local Banks
| Big Banks | Local Banks |
| --- | --- |
| Widespread ATM and branch access | More intimate, personal service |
| Better and faster technology and adoption | Community-oriented products and services |
| Uniform service standard across branch network | More willing to negotiate and work with customers |
Local banks have a lot of benefits, including personalized service and a focus on local needs, but they aren't perfect.
Regional banks, by definition, focus primarily on a specific part of the country. If you travel outside of that area, you might have trouble finding an ATM or branch that you can visit to complete transactions.
National banks, by contrast, have national networks of ATMs and branches. When you travel, you'll rarely be far away from an ATM or branch you can visit if you bank with a national bank.
How we picked
MyBankTracker took a measured approach to picking our top accounts for Colorado. These accounts were chosen based on our analysis of the top 50 banks by deposit market share in Colorado (according to FDIC June 2021 data), which includes coverage of major cities such as Denver, Colorado Springs, Aurora, Fort Collins, and Lakewood.
In particular, our selection trended toward checking accounts with the lowest monthly service charges, the least strict requirements to waive these fees, ATM network access, and other convenience features consumers may find helpful.
Online Checking Accounts Are Available Nationally
If neither a regional bank nor a national bank seems to fit the bill for you, there is a third option.
Online banks have grown in popularity in recent years because they offer strong banking experiences regardless of where you are.
Low fees and great perks
One of the primary benefits of online banks is that they can offer great features at the same or lower prices than traditional banks. This is because online banks cost much less to run.
Brick and mortar banks have to build, operate, and maintain large networks of ATMs and branches, which can cost a lot of money. Online banks can operate entirely out of one or two office buildings, making it easy to centralize their operations.
Most online banks pass these savings on to their customers. The typical online checking account doesn't charge a monthly fee and often comes with benefits such as paying interest or reimbursing ATM fees.
FDIC insurance
A common concern of people who are new to online banking is safety. It's understandable to worry about trusting a bank that you can't see with your hard-earned money.
The good news:
Online banks are just as safe as traditional banks. This is because both banks receive protection from the Federal Deposit Insurance Corporation.
The FDIC offers up to $250,000 in insurance per depositor, per account type at covered banks. If you deposit money to an account at an FDIC-insured bank and the bank is unable to return your money, the FDIC will step in and reimburse you for the money that you lose, up to the $250,000 limit.
You don't have to do anything special to sign up for coverage. As soon as you open an account, your money will be protected whether you're working with an online bank or a brick-and-mortar one.
Best Checking Accounts from Local Colorado Banks
If you're in the market for a new checking account, one of the first places you should look is a local or regional bank.
Large national banks have advantages, but they tend to offer the same accounts everywhere. They also have so many customers that you're just another face in the crowd.
If you work with a smaller, local bank, the bank will be better able to tailor the accounts to local needs. You're also more likely to get personalized service as the bank will get to know you more closely.
What Kind of Account is Right for You?
Online banks have great features and rarely charge fees, but they aren't the best choice for everyone. Before opening an account at an online bank, ask yourself these questions:
How do you prefer to get help from customer support teams?
With a brick-and-mortar bank, all you have to do is drop by a branch and speak to a person.
With an online bank, the only option will be to get help online or over the phone, so those uncomfortable with phone calls or online chats might want to avoid online banks.
How do you do most of your banking now?
If you already complete most of your transactions online or at ATMs, transitioning to an online bank will feel natural.
If you're a regular at your local bank branch, you might want to stick with a brick-and-mortar bank.
Are you good with technology?
Online banks try to make their apps simple and easy to use, but if you struggle with smartphones are adapting to the latest technology, an online bank might not be for you.
Factor Consider When Picking a Checking Account
When comparing checking accounts, these are the four most important things to look at.
Fees
Many banks make their customers pay monthly fees to keep their accounts open. You can usually avoid the fee by jumping through some hoops, but that can be annoying to do. Paying fees depletes your account balance and leaves you with less cash to pay for the things you want to buy.
When possible, choose an account with no monthly fee. If you must open an account that charges a fee, make sure it's easy to avoid the fee each month.
ATM/branch access
If you use cash on a regular basis, make sure that any bank you choose has a good network of ATMs and branches in the areas you frequent. The last thing that you want to do is pay fees just to withdraw your own cash from another bank's ATM.
Interest rates
Most checking accounts don't pay interest but some, especially online checking accounts, pay a small amount.
Any interest you earn is like free money, which makes this a nice perk to look out for.
Mobile banking
Most banks offer a mobile banking experience, but if you do a lot of your banking while on the go, make sure that the bank you choose has a fully functional, easy-to-use app.
Many mobile banking apps provide useful features such as mobile check deposit, debit card lock/unlock, and account alerts.