The Best Checking Accounts in Georgia of 2023
Find out which local banks in Georgia offer the best checking accounts based on fees and features -- compared to options from online banks.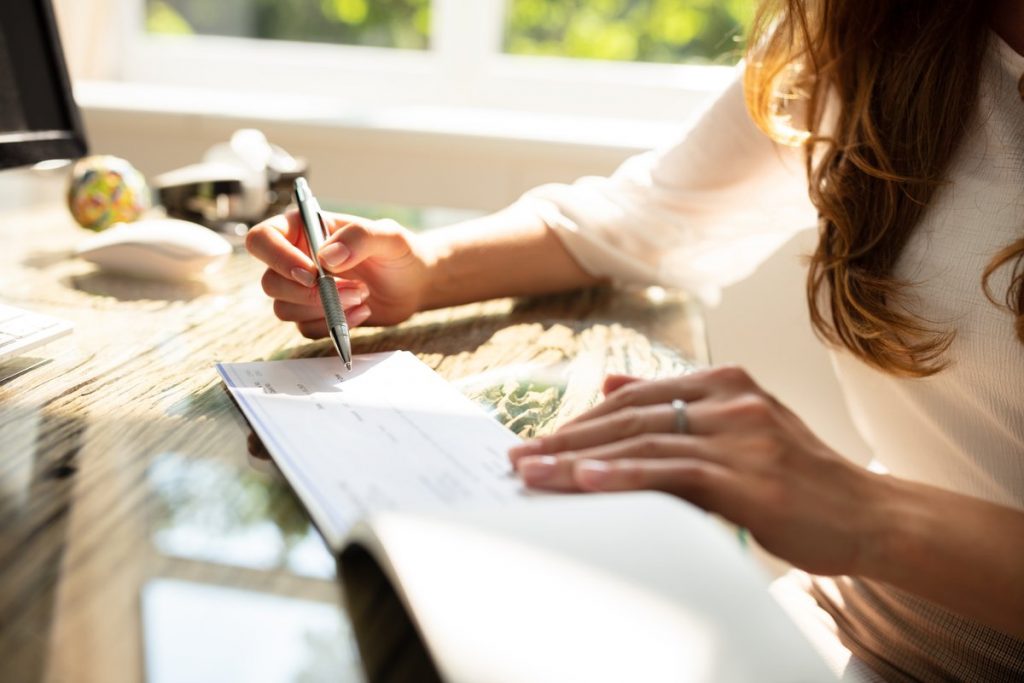 Your checking account is the center of your financial life.
When you get paid, you deposit your paycheck to the account and when you pay your bills you use your debit card or send electronic payments from your checking account.
Banks often compete on the merits of their checking accounts because they want to draw and retain customers. That means that taking the time to compare your options can net you a great account with useful features at a low price.
If you live in Georgia and want to open a new check account, here are the things you need to know.
The Best Checking Accounts in Georgia
Synovus Bank
Synovus Bank is a regional bank that serves the southeastern United States.
The bank's free checking account has no monthly maintenance fees and no hoops to jump through to avoid fees.
There is a $100 minimum deposit required to open the account.
After that, there is no minimum balance requirement. The account also offers useful tools like automatic transfers, online bill payment, and mobile banking.
Ameris Bank
Ameris Bank is another regional bank. Headquartered in Atlanta, Georgia, the bank has many branches throughout the state.
The Ameris Bank Free Checking account has no monthly fees and no minimum balance requirements. Once you meet the $100 minimum opening deposit you don't have to worry about letting your balance fall below a certain threshold.
The bank also offers some useful tracking and account aggregation tools that let you view all of your finances in one place, making it easier to keep track of your money.
SouthState Bank
The SouthState Bank SouthState Checking account is a basic checking account that's easy to make fee-free. So long as you sign up for electronic statements, there is no monthly fee (with paper statements, the fee is $5).
One perk of the account is that it has no minimum opening deposit. You can open the account with as little as a penny, making it a good choice for people who want to open an account but who don't have much cash available.
Advantages and Disadvantages of Savings Accounts from Local Banks
Benefits
Drawbacks

Lower fees than national banks (but not always)
Personal service for account management

Smaller branch and ATM networks
Interest rates are not the highest available
When you're thinking about opening a new checking account at a local bank, you should take the time to consider each account's pros and cons.
Most local banks are great at offering personalized service and they are often a bit more flexible than larger bank chains. However, they do have downsides to consider.
One drawback is that smaller banks may have to charge more account fees to make up for their lacking economies of scale.
Another drawback is that regional banks tend to have regional ATM and branch networks. If you travel outside of your area and need to use an ATM, you might have to pay another bank's ATM fees.
Conversely, national banks often have ATMs and branches in every city and town you can visit. That can make it much easier to access your money when you need it.
How we chose
MyBankTracker applied a methodology when choosing our best checking accounts in Georgia. Our top accounts were picked based on a thorough analysis of the top 50 banks by deposit market share in Georgia when using the FDIC's June 2022 data--covering major cities such as Atlanta, Columbus, Augusta, Macon, and Savannah.
We focused our selections on checking accounts with low monthly maintenance fees, the least demanding requirements to waive these fees, the bank's ATM network, and other features included to make a person's banking life more convenient.
Online Savings Accounts Are Available Nationally
One alternative to both local and national banks is online banks. Online banks have a lot of advantages over traditional, brick and mortar institutions.
Competitive features
One of the greatest benefits of online banks is that they are much cheaper to run than brick-and-mortar banks.
Where a traditional bank needs to build an expensive network of ATMs and physical branches, online banks can centralize all of their operations in a few buildings.
Most online banks pass those savings on to their customers. They charge very few fees and have low minimum balance requirements.
Many also pay much higher interest rates than traditional banks do.
Most online banks also offer convenient perks, such as ATM fee rebates that let you use any ATM in the country without paying a fee.
If you don't do a lot of banking in person, these features can make choosing an online bank a no-brainer.
FDIC insurance
One common concern among people who haven't used an online bank before is safety.
With a physical bank, you can see the building and know where your money will be kept.
With an online bank, your account is just a number in a computer system and there isn't a physical building you can see.
One thing that can set your mind at ease is that online banks receive the same level of protection and insurance from the Federal Deposit Insurance Corporation (FDIC).
If the bank you choose is unable to return your money to you, the FDIC will reimburse you for the loss, up to the $250,000 insurance limit.
Best Checking Accounts from Local Georgia Banks
If you're looking for a good deal on a checking account, one of the best ways to find one is by working with a bank local to Georgia.
Larger, national banks have benefits, but they tend to offer a cookie-cutter experience that they don't adapt to where you live.
Local and regional banks are better able to offer services tailored to your needs because they're familiar with the needs of people where you live.
What Kind of Account is Right for You?
Online banks can be a great option for many people, especially if you already do most of your banking online and haven't been to a branch of your bank in a while.
Before opening an online bank account, consider these questions.
Do you prefer face-to-face or electronic communication?
If you're comfortable with phone calls, online chats, and email, an online bank might be a good fit for you. In-person communication typically isn't possible with an online checking account.
Do you visit your local bank branch often?
If you already do a lot of online banking, you'll be fine with a fully online bank.
Are you good with technology?
While most online banking apps are user-friendly and easy to use, people who are already very comfortable with technology will have no problem adapting to an online bank. If you struggle to use a smartphone or computer, you'll probably prefer a traditional banking experience.
The Four Most Important Features of a Checking Account
When you're comparing checking accounts, these are the four most important things to look at.
Fees
Fees are one of the most important things to consider when looking at a checking account. Monthly fees can eat away at your account balance, leaving you with less money to pay the bills and buy the things that you need.
You should try your hardest to open a checking account that doesn't charge a monthly fee. If you must choose an account with a monthly fee, choose one with an easy way to get the fee waived.
ATM and branch access
Your checking account should be easy to use. The last thing you want is for your money to be stuck in an account with no way for you to access it.
Think about the places you visit frequently and make sure there's a branch of your bank or an in-network ATM that you can access conveniently. Features like ATM fee rebates can make accessing your money a lot easier.
Interest rates
While most checking accounts don't pay interest, some, especially online checking accounts, do. If you can earn interest on your balance, that's a great perk.
Mobile banking
Even traditional banks should have a serviceable online banking experience. Having the option to pay your bills or transfer funds while on the go can be a boon if you only need to make one or two quick transactions.
Make sure any bank that you choose has a mobile app that works well. It might be worth downloading a few banks' apps to compare them and see which one you like best.