The Best Checking Accounts in Indiana for 2023
Find out which local banks in Indiana offer the best checking accounts based on fees, interest, rewards, ATM access, and convenient account management features.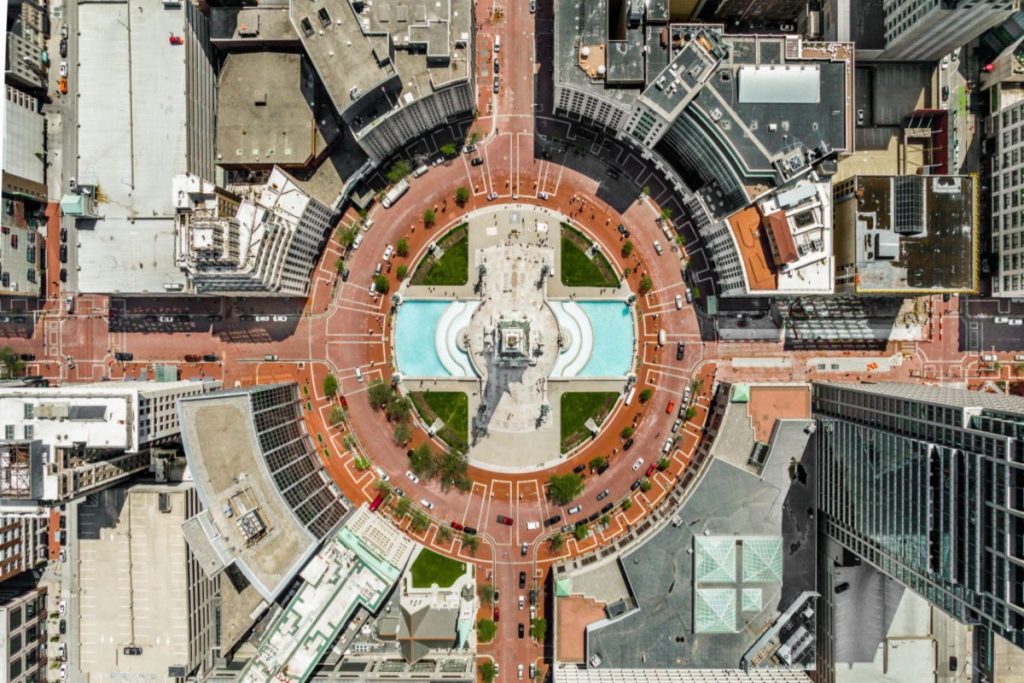 Your checking account is probably the most important bank account that you have. You use the account almost every day. When you get paid, the money goes to your checking account and when you swipe your debit card or pay your bills, the money comes out of your checking account.
Because you use your checking account every day, it's important that your checking account be easy to use and have the features that you need.
When someone opens a checking account, they typically stick with that bank for the long term. Banks know this, so they use their checking accounts to compete for new customers. That means that if you take the time to shop around, you can usually find a good deal.
The Best Checking Accounts in Indiana
If you live in Indiana and want to open a new checking account, here are some of your best options:
Fifth Third Bank - Momentum Checking
BMO Harris - Smart Advantage
First Financial - Simple Checking
Compare Checking Account Options
Make sure that you look at other checking accounts that could be better for you:
Fifth Third Bank
Fifth Third Bank's Momentum Checking account is a checking account that's designed to be easy to open and easy to use. The account has no minimum opening deposit and no minimum balance requirement. You also won't have to worry about monthly fees.
If you need to use an ATM, the bank has a network of more than 50,000 ATMs you can use without incurring a fee.
BMO Harris
The BMO Harris Smart Advantage checking account is another fee-free checking account option. All you have to do to avoid the monthly fee is sign up for electronic statements. Once you've made the $25 opening deposit there is no minimum balance requirement and no hoops to jump through.
First Financial Bank
The First Financial Simple Checking account is exactly what it sounds like. A basic, fee-free checking account. There are no monthly fees to worry about and customers get access to basic tools like mobile banking.
The account's primary drawback is that there are only about 180 ATMs that customers can use without paying a fee.
How we picked
We reviewed all the checking accounts available from the 50 biggest banks by total deposit market share in Indiana (based on FDIC June 2023 data)--serving major cities including Indianapolis, Fort Wayne, Evansville, South Bend, and Carmel.
The top checking accounts were chosen based on the following factors:
Branch locations
Monthly fees
ATM access and fees
Interest rates/rewards
Digital account management features
How to Make the Most of a Checking Account from a Local Indiana Bank
The first thing you should do when you're looking to open a new checking account is to check with your local and regional banks. There are some advantages to working with larger, national bank chains, but a bank that's local to Indiana will have a lot to offer.
For example, if most national banks offer the same accounts and experience everywhere. That can be helpful if you travel a lot, but it means that they don't tailor their accounts to local needs.
Regional banks are more in tune with the needs of their customers and often better able to meet those needs.
If you're looking to open a new checking account in Indiana, these are three of the best options.
Advantages and Disadvantages of Local Banks
When you're looking to open a new checking account, it's a good idea to shop around and compare your options from different banks.
Local banks can be a great choice for a lot of reasons. Generally, they can provide experiences tailored to local needs. They're also better at providing personalized service because they usually have fewer customers. If you're working with a larger, national bank, you're more likely to just be a face in the crowd.
However, local banks aren't perfect. If you travel outside of your bank's service area, you might struggle to find ATMs or branches that you can use to withdraw cash. You might be forced to use another bank's ATM, incurring a fee.
National banks have national ATM and branch networks, so you'll rarely have trouble finding an ATM to use if you work with a larger chain.
Online Checking Accounts Are Available Nationally
If you've considered both local and national banks and want a third option, you should consider online banks. They've grown popular in recent years, and it's easy to see why.
Fee-friendly, better perks
One of the primary advantages of online banks is that they're very inexpensive to operate and they usually pass the savings on to their customers.
Traditional banks have to build, staff, and maintain large networks of ATMs and branches. This means employing a lot of people and spending large sums of money to keep things running.
By contrast, online banks can keep their entire operation in just a couple of centralized office buildings, which means big savings.
These savings mean that online banks can offer premium features at lower prices than other banks. Often, you'll get fee-free checking accounts with perks like interest or ATM fee rebates if you work with an online bank.
FDIC insurance
One common concern surrounding online banks is security. Online fraud is a real concern and it's understandably hard to trust a bank that you can't physically see.
The good news for depositors is that online banks get the same level of protection from the Federal Deposit Insurance Corporation as traditional, brick and mortar banks.
FDIC insurance protects up to $250,000 per depositor, per account type at covered banks. If a bank closes or is otherwise unable to return your money, the FDIC will reimburse you for any cash lost, up to that limit. You're automatically covered as soon as you open an account at an insured bank.
What Kind of Account is Right for You?
Online banks are a great choice for many people, but they can be a big change from a brick-and-mortar bank. Before you open an online checking account, ask yourself these questions.
How well do you handle online communication?
If you need help with your account at a traditional bank, you always have the option of stopping by at your local branch and speaking to someone to get assistance.
If you have an online checking account, you'll have to rely on email, online chats, and phone calls to get help.
How often do you visit your bank right now?
If you already do most of your banking on your phone and at ATMs, the transition to an online checking account won't be a big one.
If you're a regular at your local branch and everyone there knows your name, it'll be a more jarring transition.
Are you good with technology?
Online banks work to have easy-to-use, intuitive user interfaces, but if you're the type of person who struggles to use a smartphone, an online bank might not be the best choice for you.
How to Shop for Your Next Checking Account
When you're shopping around for a checking account, compare these four aspects of each account.
Fees
Many banks charge monthly fees to customers who want to keep their accounts open. These fees reduce your balance over time, leaving you with less cash to spend on the things you want to buy. Always look for accounts that don't charge a monthly fee.
If you must choose an account that charges a monthly fee, make sure it's a fee that's easy to avoid.
Branch and ATM access
If you use cash frequently, make sure that the bank you choose has a network of ATMs and branches in the areas you frequent.
Alternatively, you can choose an account that reimburses fees charged by other banks' ATMs, which makes it easy to use any ATM you find.
Interest rates or rewards
Most checking accounts don't pay interest, but there are some accounts, especially from online banks, that offer a small amount of interest. Every penny you earn in interest on your checking account is like free money, so this is a nice perk to watch out for.
Some others may provide debit card rewards or other rewards based on certain types of account activity.
Mobile banking
If you plan to do your banking on the go, make sure that the bank you choose has a functional and easy-to-use mobile banking app.