The Best Checking Accounts in Maryland for 2023
Find out which local Maryland banks offer the best checking accounts based on account fees and other features -- and compared to online checking options.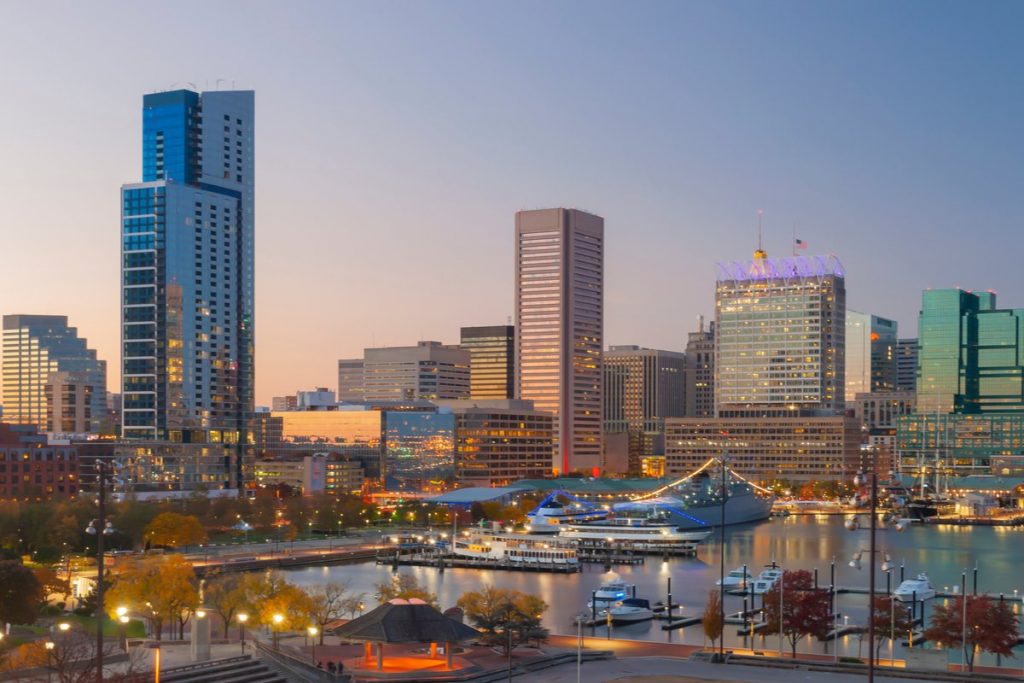 Finding the best checking account for you depends on your needs. That said, some general factors make some checking accounts stand out among the crowd.
Some banks use checking accounts as a way to make money from fees. These accounts can be costly if you don't use them carefully.
Other banks focus on offering an almost fee-free account to get customers to join their bank. These can help you manage your money without hurting you financially.
To help you find a suitable checking account that results in excellent service with relatively low fees, we looked into checking accounts in the state of Maryland. Here's what we found.
Compare Checking Account Options
Make sure that you look at other checking accounts that could be better for you:
The Best Checking Accounts in Maryland
M&T Bank - EZChoice Checking
M&T Bank's EZChoice Checking account starts great by charging no monthly service charges. To open an account, you'll need a minimum of $25.
The account has the features you'd expect from a checking account. These include:
Debit card
Online banking
Mobile banking
Mobile check deposit
Digital wallet capability
You also get access to Zelle's person-to-person payment network when you have an EZChoice Checking account.
Sandy Spring Bank - My Free Banking
Sandy Spring Bank has four checking account options, but our top choice is the My Free Banking checking account. This account has no monthly maintenance fee but doesn't pay interest.
You also get access to 55,000 AllPoint network ATMs, a debit card, online and mobile banking, and personal loan discounts with direct debit if you qualify. The bank has a person-to-person payment network called Pay Someone you can use, as well.
Fulton Bank - Simply Checking
Fulton Bank's Simply Checking account is a straightforward account with no monthly maintenance fees or minimum daily balance requirements. You get a debit card with no annual fee, access to online and mobile banking, and online Bill Pay.
The account even offers a rebate of up to $10 for up to four non-Fulton Bank ATM fees each month, but only for accounts with a primary owner ages 18 to 24.
You can open an account in person with no minimum deposit. The minimum deposit increases to $25 if you open an account online.
First National Bank of Pennsylvania - Freestyle Checking
Despite its name, First National Bank of Pennsylvania offers locations throughout Maryland. Their Freestyle Checking account has no minimum balance requirements or monthly service charges.
The account offers the following features:
Unlimited check writing
Free debit card
Free online banking
Free mobile banking
Free telephone banking
Almost 900 ATMs that offer surcharge-free transactions
First United Bank & Trust - Freedom First Checking
First United Bank & Trust says their Freedom First Checking account offers no-frills but is economical and thoughtful. The account has no minimum balance requirements other than the $1 minimum to open an account. It doesn't charge a monthly service charge.
You also get free eStatements ($3 to $4 per month for paper statements), internet banking, mobile banking, unlimited check writing, unlimited mobile deposits, and a debit card. If you close your account within 90 days of opening it, you must pay a $29.99 fee.
How we picked these accounts
To find the top five checking accounts in Maryland, MyBankTracker first examined the FDIC's June 2022 data for the top 50 banks by deposit market shares in Maryland. Next, we evaluated the checking accounts offered by these banks with locations in major cities including Baltimore, Columbia, Germantown, Silver Spring, Waldorf, and Annapolis.
In particular, we looked for checking accounts that offered low or no monthly service fees, a way to waive the fees easily if they existed, the ATM networks the banks offered, and other banking convenience features.
Big Banks vs. Online Banks
Before deciding which bank to choose, you should know your other options. You may want to consider two different categories of banks: online banks and big banks.
Here's a quick summary of these options.
Pros of Big Banks
Physical locations
The draw to big banks is often their large branch network extending throughout the areas you live and travel.
Huge product lines
Big banks often have several bank account options and loan options. These can include specialized products smaller banks may not be able to support.
Offer technological solutions
Despite not being an online bank, big banks still have online banking and mobile banking technology. It may not offer the industry's most recent features, but it often works well enough to get the job done.
Address issues in person
If you have a problem, it's satisfying to know you may be able to get it fixed face-to-face at a local branch. This may not always be the case for all issues, though.
Cons of Big Banks
Many fees
A long list of fees, many of which may come at a high cost, are the key downside to banking with big banks.
Waiving fees may not be easy
Big banks may be willing to waive fees but often have large balance requirements or other requirements to do so.
Low or no interest
Big banks rarely pay interest on checking accounts. If they do, it's normally not worth mentioning as it's close to 0%.
Bureaucracy issues
The larger an organization is, the more levels of management that exist. This can cause certain transactions and processes to move slower than in a local bank where decision-makers are on-site or close by.
Benefits of Online Banks
More reasonable fees
Online banks don't have as much overhead to pay, so they often have a shorter fee list with more reasonable fee costs.
Often higher interest
Another benefit of lower overhead costs is higher interest rates, if offered. They usually aren't stellar in today's interest rate environment, but they're multiple times higher than those offered by most big banks.
Access banking anywhere
Online banks give you the technology to bank anywhere you have an internet connection.
FDIC insured
FDIC member online banks provide the same FDIC insurance as physical banks.
Technological superiority
Online banks rely on technology to allow their customers to bank. As such, they work to provide the best options and latest features to their customers.
Downsides of Online Banks
No branches
You won't have a branch to go to if you have an issue. Instead, you're stuck calling a phone number or submitting a help request online or by email.
No internet, no banking
If you don't have access to the internet, banking is challenging. This can be a massive problem if you lose internet access due to financial reasons or a natural disaster.
Depositing cash isn't as easy
You can't deposit cash at a branch because online banks don't offer them. You may have other options, but they aren't as easy to use.
Picking the Best Account for You
Choosing a checking account can be difficult without some factors to consider. Here are a few ideas for major categories to evaluate.
Keep in mind that you should look for the most important factors to you. If you value one aspect over another, put it at the top of your list.
Access to your bank
Physical access to your bank and money could be a key feature for you. In this case, a bank with branches and a large ATM network may be essential.
If you don't need physical access, online banks often offer great services and an extensive ATM network, as well.
Convenience features
Banks offer much more than just a checking account. If you plan to use any other banking features, you should consider those in addition to the checking account.
Convenience features could include things like getting a money order or performing a wire transfer. It may even encompass other services, such as having access to a loan officer, financial advisor, or a safety deposit box.
Like with a checking account, look into the cost of these other convenience features at the same time. If a bank offers overall lower costs for the services you need, you may be willing to pay a small fee for the bank's checking account.
Fees
The fees you have to pay to use a checking account are often the most significant consideration when choosing an account. Look for a fee disclosure list to see all fees you may have to pay and their costs.
Online banks tend to offer lower fees if you can deal with the inconvenience of no branches. Even so, many local and big banks have certain accounts that may not charge fees for everyday use.
Remember, you should look at the fees you'll likely incur when using the account. Each person uses an account differently. That means the fees you pay can vary from person to person.
Interest
Don't expect to make a lot of money on interest on your checking account. Think of this as a perk if it exists. It shouldn't be the main feature to look for.
Online banks typically offer higher rates than big banks, if big banks offer interest at all. That said, there is a special type of checking account that may provide decent interest.
If interest is your main driving factor, look for a rewards checking account. These accounts pay a high interest rate on a limited balance if you meet a long list of monthly requirements.
Usually, balances above the limit earn a much lower interest rate. Still, these accounts may be worth the hassle for those that want to maximize every dollar.
Online and mobile banking
Digital access to your accounts may also be a pivotal factor to consider. Online banks tend to provide the most features with their online and mobile banking, but big banks offer robust options, too.
When looking at a bank, make sure online and mobile banking provide the features you need.
Then, look at reviews of the apps to see how difficult or easy to use the apps are based on others' feedback.
Finding Your Perfect Checking Account
Each person has different needs for their checking account. Make a list of your personal needs first.
After you have that list, you can compare your needs to the accounts we've highlighted above.
Don't forget:
Big banks and online banks may provide good options. If these styles of bank account may fit your needs, consider these checking accounts, as well.