The Best Checking Accounts in Michigan of 2023
Find out which local banks in Michigan offer the best checking accounts for consumers based on fees and features -- compared to online banks as well.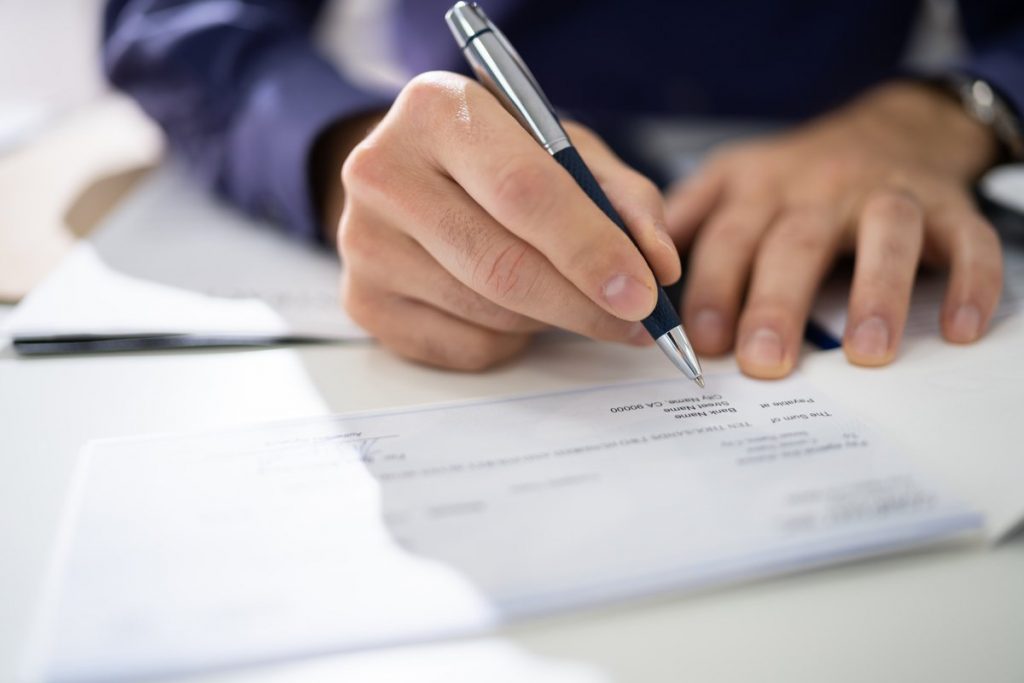 Your checking account serves as the center of your financial life.
Because your checking account is so important, it's essential to choose an account that meets your needs.
When customers open a checking account, that makes them much more likely to stick with a bank for the long term. Take the time to shop around and you can find a great account.
If you live in Michigan and want to open a new checking account, we'll cover the best options available to you.
Compare Checking Account Options
Make sure that you look at other checking accounts that could be better for you:
The Best Checking Accounts in Michigan
Fifth Third Bank Momentum Checking
Fifth Third Bank offers the Momentum Checking account.
It's a fee-free account that has no minimum balance requirements.
The account comes with all of the features you'd expect from a checking account, including debit card access, quick and easy online banking, and the ability to make electronic bill payments.
Huntington Bank Asterisk-Free Checking
The Huntington Bank Asterisk-Free Checking account is a free checking account that has no monthly fee and no minimum opening deposit.
You can open the account with as little as a penny and never have to worry about minimum balance requirements.
One nice feature of the account is the $50 safety zone, which lets you overdraft less than $50 from your account without paying a fee.
Flagstar Bank SimplyChecking Account
The SimplyChecking Account from Flagstar Bank does not have a monthly service fee.
Even better, accountholders get surcharge-free access to more than 56,000 ATMs worldwide in the Allpoint and Presto ATM networks.
How we chose
MyBankTracker applied a methodology when choosing our best checking accounts in Michigan. Our top accounts were picked based on a thorough analysis of the top 50 banks by deposit market share in Michigan when using the FDIC's June 2022 data--covering majors cities such as Detroit, Grand Rapids, Warren, Sterling Heights, Ann Arbor, and Lansing.
We focused our selections on checking accounts with low monthly maintenance fees, the least demanding requirements to waive these fees, the bank's ATM network, and other features included to make a person's banking life more convenient.
Online Checking Accounts Are Available Nationally
Online banks are a great alternative to national and regional banks alike. They offer a lot of advantages over both and have grown far more popular in recent years.
Great features, great price
One major advantage of online checking accounts is that they often offer premium account features with no monthly fees.
Online banks cost much less to run than traditional banks. Where a brick and mortar bank has to pay to build, staff, and maintain ATMs and branches across their service region, online banks have none of those costs. They can instead centralize their offices in just a few buildings across the country. That means saving a lot of money. Many online banks pass those savings on to consumers.
On top of being fee-free, many online checking accounts try to draw in customers by offering perks like ATM fee rebates or interest on your checking balance.
FDIC insurance
A common concern that people have about online banks. It's understandable because it can be hard to trust a bank you can't physically see.
One thing that can help ease those fears is FDIC insurance. The Federal Deposit Insurance Corporation offers the same coverage to online banks and traditional banks alike. Any deposit you make to an FDIC bank is automatically insured. If the bank isn't able to return your money, the FDIC will reimburse you for the money you lost, up to the limit.
FDIC insurance covers up to $250,000 per depositor, per account type, per bank. The vast majority of people will never get close to exceeding that limit, making it nearly impossible to lose money by depositing it to a checking account, online or otherwise.
Best Checking Accounts in Michigan
If you're in the market for a new checking account, one of the first places you should look is at local and regional banks in Michigan. While working with national banks has perks, there are drawbacks to consider.
For example, national banks tend to offer the same accounts nationwide. They don't do much to tailor the accounts to regional needs.
Local and regional banks serve smaller areas, meaning they can tailor the accounts and features they offer to meet local needs.
Advantages and Disadvantages of Local Banks
If you want to open a new checking account, you should take some time to compare different options.
A more personal touch
One benefit of choosing a local bank for your checking account is that they're more likely to provide personal service. If you bank with a larger, national chain, you'll be one face in a crowd.
Convenience
However, smaller banks have drawbacks.
For example, a local or regional bank will tend to have a local or regional ATM and branch network. If you leave the bank's service area, you might have to use another bank's ATMs, which can mean paying hefty fees.
The benefit of national banks is that you're never far from an ATM you can use, regardless of where you are.
Many smaller banks partner with ATM networks to offer expanded access to ATMs without fees.
What Kind of Account is Right for You?
There are lots of advantages to working with online banks, but they're not a perfect solution for everyone. Before opening an account, ask yourself these questions.
Do you prefer to work with customer support in-person, or over the phone?
With a traditional bank, if you have a question or issue, you can go work with someone at the bank. If you choose an online bank, you'll have to get help by phone, email, or online chat.
How often do you visit your bank branch currently?
If you're a regular at your branch and everyone there knows your name, you might want to reconsider switching to an online bank. If you already do most of your banking online or at ATMs, an online checking account will be a natural fit for you.
Finally, how good you are with technology?
If you struggle to use a smartphone, you'll be better off sticking with a traditional bank account.
The Four Most Important Features of a Checking Account
Taking the time to compare different checking accounts is important if you want to find a good deal. These are some of the essential things to compare across accounts.
Fees
Many banks charge monthly fees for their accounts and make you jump through hoops if you want to avoid them. Fees can eat away at your account balance and leave you with less money to spend on the things that you need to buy.
Look for accounts with no monthly fees. At a minimum, choose an account with fees that are easy to avoid. Also, look at other common fees like ATM and overdraft fees.
ATM and branch access
If you use cash on a daily basis, you'll want to choose a bank that has a strong branch of ATMs and branches. People who make most of their purchases with debit or credit cards needn't worry about easy access to cash.
Keep in mind that some banks refund other banks' ATM fees, making it easy to use any ATM you find.
Interest rates
Most checking accounts don't pay interest but there are a few that do. This is a nice bonus because each penny of interest you earn is like free money.
Mobile banking
Almost every bank offers a mobile banking app, but the quality of the app can vary. If you want to do a lot of banking while on the go, make sure that the bank you choose has a serviceable app.