Chase First Banking 2023 Review: Debit Card for Teens
Our review of the Chase First Banking account looks at the fees and features that allow young children and teens to have a debit card to learn money management.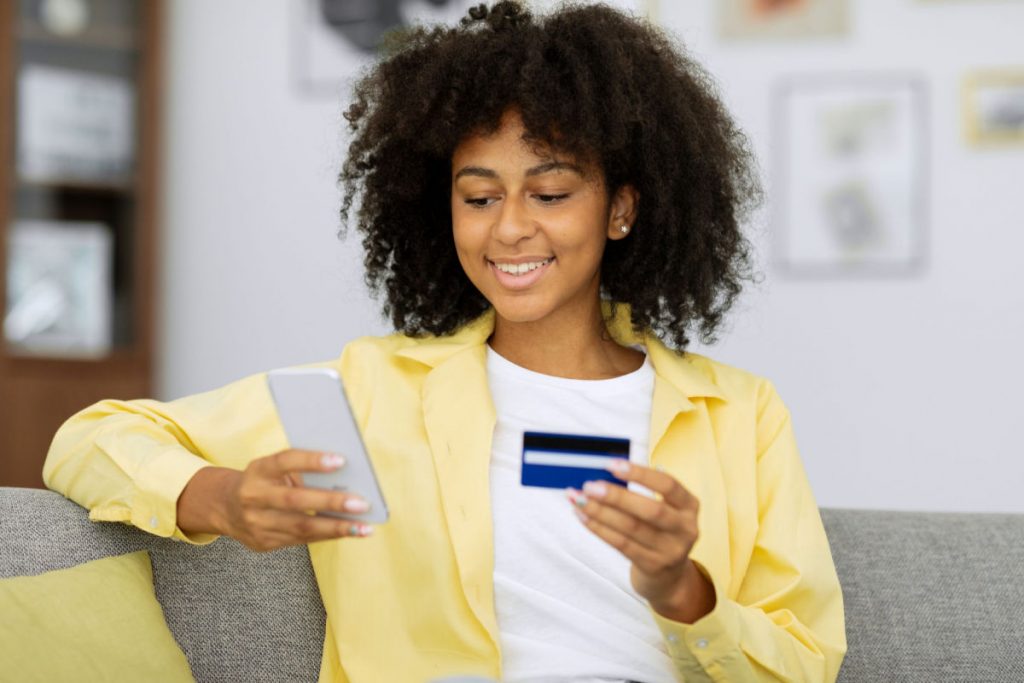 Teen checking accounts can help kids learn the basics of money management.
There are plenty of banking options for teens, including prepaid debit cards, online checking accounts, or teen checking from traditional banks.
Chase First Banking is designed for teens whose parents already have accounts with Chase Bank.
Teens get a debit card that they can use for purchases or ATM withdrawals. And parents get an opportunity to teach kids about money.
But is it the best teen banking option? Read our Chase First Banking review to help you decide if it's the right account for your family.
Chase First Banking Account Pros & Cons
Banking for Kids and Teens With No Monthly Fees
Avoiding high fees is a good thing for your bank account balance. But fee-free checking accounts are increasingly difficult to come by.
Fortunately, Chase First Banking is a checking account for teens with no monthly fees.
If you have a Chase bank account already, you can add Chase First Banking. These accounts are available for kids aged 6 to 17.
You can deposit money into the account. Kids and teens can spend or make withdrawals using a debit card that has their name on it.
Meanwhile, there are no monthly fees of any kind. You can open up to five Chase First Banking accounts per household.
Is Chase Bank FDIC-Insured?
When opening a teen bank account, it's important to make sure their money will be safe. That's where FDIC insurance comes in.
FDIC insurance is designed to cover deposits in the rare event that a bank fails.
The standard coverage limit is $250,000 per depositor, per account ownership type, per financial institution. While it's unlikely your teen may have that much in their bank account, it's reassuring to know that this coverage exists.
Chase is a member-FDIC institution, which means First Banking accounts are FDIC-insured.
Access Funds Fee-Free at 16,000+ Chase ATMs
Since Chase is a brick-and-mortar bank, teens can visit a branch to manage their accounts. But if they need cash, they can make withdrawals at 16,000+ Chase ATMs.
The daily withdrawal limit is $100. There are no ATM fees for withdrawing money or checking balances at Chase ATMs.
There are, however, fees for using non-Chase ATMs. Specifically, teens will pay:
$2.50 for inquiries, transfers or withdrawals when using a non-Chase ATM in the U.S., Puerto Rico and the U.S. Virgin Islands
$5 per withdrawal and $2.50 for transfers or inquiries at ATMs outside the U.S., Puerto Rico or the U.S. Virgin Islands
Keep in mind that these are the fees Chase charges. Teens could also get hit with fees from the ATM owner or network.
Does Chase Bank refund foreign ATM fees?
Not for the First Banking Account. So it's important for teens to be mindful of where they're using their debit card to avoid overpaying fees.
Can You Earn Interest With a Chase First Banking Account?
Earning interest with a checking account for kids and teens can be a nice bonus feature.
Unfortunately, the Chase First Banking account doesn't pay interest.
You could open a Chase Savings Account for your child, which does pay interest. But the annual percentage yield (APY) isn't very high.
So you may want to consider opening a high yield savings account for teens or kids at an online bank instead.
Online savings accounts can pay higher interest rates. And they may charge fewer fees as well.
Learn Smart Money Management for Teens
Chase First Banking is designed for parents who want to help their kids learn about money.
With this account, kids and teens can:
Spend using their linked debit card
Make ATM withdrawals with their debit card
Set up savings goals and track their progress
Get paid their allowance through recurring transfers
Chase does limit certain types of transactions with this account.
For example, kids don't get paper checks. So you may still need to teach them the basics of how to write a check.
First Banking Accounts can't be used to purchase official checks. Teens can't withdraw cash at a branch or get cash back at the checkout in stores.
Using First Banking debit cards to pay for car rentals or gambling purchases is also prohibited. And teens can't link their debit card to a Venmo or PayPal account.
There are some Chase services that don't come with this account either, including:
Chase QuickDeposit
Chase Overdraft Services
Wire transfers
ACH transactions
In general, the Chase First Banking account is mainly designed for teaching kids how to spend and save wisely.
What Fees Will You Pay?
As mentioned, Chase First Banking has no monthly service fee or maintenance fee. And there are no fees for making withdrawals at Chase ATMs.
Finally, if your teen loses their debit card or it's stolen there's a $5 fee for rush replacement.
How Convenient Is the Chase First Banking Account?
The Chase First Banking account and teen debit card offer convenience for spending or making ATM withdrawals.
This is a Visa debit card, which means it can be used anywhere Visa is accepted. In terms of parental controls, you can manage First Banking accounts linked to your main Chase account through the Chase mobile app.
Some of the things parents can do include:
Creating account alerts so you know where your child is spending
Setting limits on how much they can spend and where they can spend
Setting limits on how much they can withdraw at ATMs
Scheduling recurring deposits into their account
Helping kids to set up savings goals and track their progress
Funding their savings goals
Deposits can be made via transfers from your Chase account or using mobile check deposit.
The Chase mobile banking app makes it easy to check your child's account at a glance. And Chase has a large enough ATM network that getting cash is convenient as well.
Opening a Chase First Banking Account
If you want to open a Chase First Banking account for a teen, parents need to have a Chase bank account.
No Chase Bank account? You can open one online, through the Chase mobile app or at a Chase branch.
Then, you can open up to five First Banking accounts. Again, these accounts are designed for kids aged 6 to 17.
Once you open a Chase First Banking account you can transfer money from your Chase account to make an initial deposit. You can also set up recurring deposits for added convenience.
Chase First Banking vs. Other Teen Checking Account Options
Many traditional banks offer teen checking accounts. You can also find them at online banks.
So how does Chase First Banking compare to the competition?
Overall, Chase First Banking could be a good fit for parents who want their teens to have a debit card but still want to maintain some control over the account.
This account makes it easy for parents to make deposits or transfers and track their kids' spending. Meanwhile, kids and teens can spend and save with no monthly fees.
If you're shopping around for a banking option for kids and teens, remember to consider:
Monthly maintenance fees
Minimum balance requirements
Minimum deposit to open an account
Age restrictions for opening an account
Debit and ATM card availability
ATM locations and fees
Mobile and online banking access
Daily or monthly limits on deposits and withdrawals
Daily or monthly spending limits
Customer service
Extra perks, like ATM fee rebates, debit card rewards or relationship discounts
You can also look at other banking options for kids and teens.
For example, if you have an older teen who's soon to graduate you may want to look for a bank that offers college checking. Or you may want to open a college savings account so you can stash away money for school expenses.
Brick-and-mortar banks may offer more options than online or mobile-only banks. Just remember to compare the fees and other features.
Should You Open a Chase First Banking Account?
Chase First Banking is designed to get kids comfortable with spending and saving.
This account could be a fit for you if you:
Already have a Chase bank account or are planning to open one
Want a teen banking option that includes parental controls for spending and withdrawals
Prefer a bank account for kids that charges no monthly maintenance or service fees
A Chase First Banking account could be a good way to introduce personal finance to your kids. You can use it as a teaching tool to help them understand the importance of budgeting and saving.
If you don't have a Chase account and don't plan to open one, then you'll need to look for another teen banking option.
But overall, Chase First Banking is worth a look if you want convenience with no monthly fee.