The Best Checking Accounts in New Jersey of 2023
Learn about the best checking accounts from local banks in New Jersey and compare their interest rates and fees to options from the top online banks.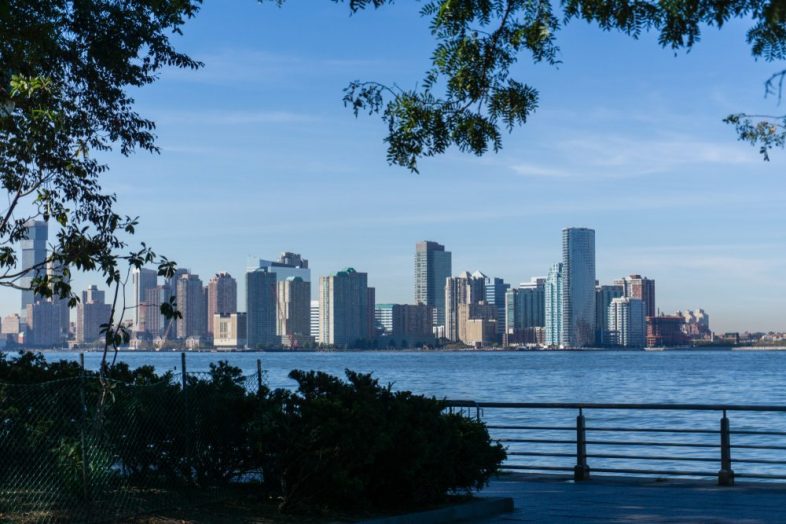 That gives residents of the Garden State a variety of banks to choose from when they're looking to open a bank account.
The essential bank account for most consumers is the checking account. Because it serves as the hub of your financial life, banks compete heavily for new checking account customers.
If you live in New Jersey, this article will discuss the checking account options available to you.
The Best Checking Accounts in New Jersey
New York Community Bank
Though New York is in its name, New York Community Bank operates a number of branches in New Jersey. It offers three checking accounts to its customers.
The My Community Basic Checking account requires a $1 minimum deposit and charges a $2 monthly fee. There is no way to waive the fee.
The My Community Free Checking account also requires a $1 minimum deposit but it charges no monthly fee. Instead of paper statements, you'll receive electronic statements.
The My Community Interest Checking account requires a minimum deposit of $100. Once the account is open, you'll pay a monthly fee of $6, unless you maintain a daily balance of $500. In return, you'll earn some interest on your balance.
All three accounts are eligible to earn cashback rewards. You can earn points for every transaction you make with your debit card.
Each transaction is worth 10 points, with 100 points being worth $1. You can only earn so many points for specific types of transactions each month. For example, you can only earn 60 points per month at the grocery store.
OceanFirst Bank
OceanFirst Bank offers two checking account options to its customers.
The Totally FREE Checking account offers basic checking services to customers, with no fees to pay. There's no minimum deposit required and there's no minim balance you have to maintain.
The Simply Great Checking account lets you earn interest, but requires a minimum deposit of $50. Once the account is open, you'll pay a $7.95 monthly fee unless your daily balance exceeds $5,000.
If you make 240 purchases with your debit card over the course of a year, you'll earn 10,000 uChoose Rewards Points.
Both accounts are eligible for the uChoose Rewards program, though only the Simply Great Checking account is eligible for the 10,000-point bonus.
Every purchase you make will add points to your balance. You can then redeem points for gift cards, products, event tickets, and more.
Columbia Bank
Columbia Bank has three checking accounts to choose from.
The Neighborhood Account is the more basic account, requiring a $25 minimum deposit and charging a $5 monthly fee. You can avoid the fee by making 10 debit card transactions, receiving a direct deposit, or maintaining a daily balance of $2,500.
The Relationship Account also requires a $25 minimum deposit but charges a $20 monthly fee. You can avoid the fee with a $10,000 balance, or $25,000 combined balance across all accounts.
In exchange, you get ATM fees refunded, three complimentary boxes of checks each year, and a $25 annual refund on safe deposit box rentals. You'll also earn interest on your balance.
The Advantage Plus Checking Account offers customers rewards for using their account features. So long as you keep your balance above $500, you'll avoid the monthly fee and get ATM fee refunds of up to $30 per month.
You'll receive bonus interest on CDs and reduced interest on your loans. You'll also get access to the uChoose Rewards Program.
As a final bonus, you can choose to receive either a $200 bonus with your first direct deposit or bill pay or a rebate on 12 months of a subscription service like Spotify, Netflix, or Hulu.
How we picked
MyBankTracker applied a methodology when choosing our best checking accounts in New Jersey. Our top accounts were picked based on a thorough analysis of the top 50 banks by deposit market share in New Jersey (based on FDIC June 2023 data)--covering majors cities such as Newark, Jersey City, Paterson, Elizabeth, Edison, and Trenton.
We focused our selections on checking accounts with low monthly maintenance fees, the least demanding requirements to waive these fees, the bank's ATM network, and other features included to make a person's banking life more convenient.
Checking Accounts Available Nationwide
Though local banks can be very tempting, you should also consider online banks for your checking account needs. They let you do all of your banking while on the go, making them very convenient to use.
Low Fees, Great Features
Another benefit of online banks is that they charge very low fees and often pay much more interest than physical banks.
Online banks are able to do this because they cost much less to run than banks that have to operate physical locations.
Physical locations are expensive because they have to be staffed, utilities have to be paid for, and the building has to be purchased or rented. Online banks can centralize their operations, reducing costs significantly.
Safety Still Available Through FDIC Insurance
One common misconception surrounding online bank accounts is that they are not as safe as local New Jersey banks. With online fraud so common these days, it's no surprise that people worry about the safety of online banks.
In reality, online banks are just as safe as physical banks.
The Federal Deposit Insurance Corporation insures balances at all insured banks, physical or online. The FDIC insures balances up to $250,000 per account type, per depositor.
If you deposit money at a bank and the bank later closes, the FDIC will return every last penny to you, up to the $250,000 limit.
So long as you choose an FDIC insured bank, your money will be completely safe.
What to Expect From a Local New Jersey Bank
National banks tend to offer the same accounts everywhere in the country. That means that you'll be getting the same account terms as someone on the other side of the country.
Local banks are able to tailor their accounts to local consumers' needs. That means you can often get a better deal at a local bank.
Advantages and Disadvantages of Local Banks
Local banks in New Jersey can often provide more value to consumers in the area. While national banks offer standardized products, local banks can offer features that appeal to people in specific areas.
Local banks also tend to be smaller and have fewer customers. That means you can get a more personalized experience at a local bank.
Advantages and Disadvantages of Savings Accounts from Local Banks
Benefits
Drawbacks

Lower fees than national banks (but not always)
Personal service for account management

Smaller branch and ATM networks
Interest rates are not the highest available
What Kind of Account is Right for You?
There are three questions that can help you decide whether you should open an account at an online bank or a local New Jersey bank.
Can you bank entirely through digital channels?
People who adapt to new technology easily will have no problem getting used to doing their banking online. If you have trouble learning new technology, there might be a learning curve to get over.
How often do you visit a branch of your current bank?
If you're a regular at your local bank, you might want to stick with a bank that operates branches. If you do most of your banking at an ATM, an online bank shouldn't be an issue for you.
What are you losing by not going to a branch?
Online banks charge lower fees and pay higher interest rates because they don't operate branches.
Choosing a bank that pays less interest or charges more in fees is like giving up free money. Decide whether it's worth giving up that money just to have a branch to visit.
Most Important Features in a Checking Account
Deciding on the right checking account is very important. Your checking account will be the nexus of your financial life. Making the right choice will make your financial life as a whole much easier.
When comparing accounts, consider these factors:
Monthly Fees
Monthly fees get taken right out of your checking account balance. That leaves you with less money to spend on necessities and luxuries. Look for an account that doesn't charge fees, or which has fee waiver requirements that you can meet every month.
ATM/Branch Access
The point of a checking account is to give you a place to store money, while still giving you easy access to it. Look for a bank that has ATMs and branches near locations you visit regularly.
Interest
Many checking accounts don't pay interest, but some, including most online accounts, do. Earning interest is like getting free money, so try to choose an account that does pay interest.
Mobile Banking Features
It's expected these days that a bank will offer a smartphone app. Make sure the app is intuitive and easy to use. Also make sure you can do basic things through the app, like check your balance, transfer funds, and deposit checks.