The Best Checking Accounts in Texas for 2023
Find out about which checking accounts are the best from the local banks in Texas and compare them to the better options from the top online banks.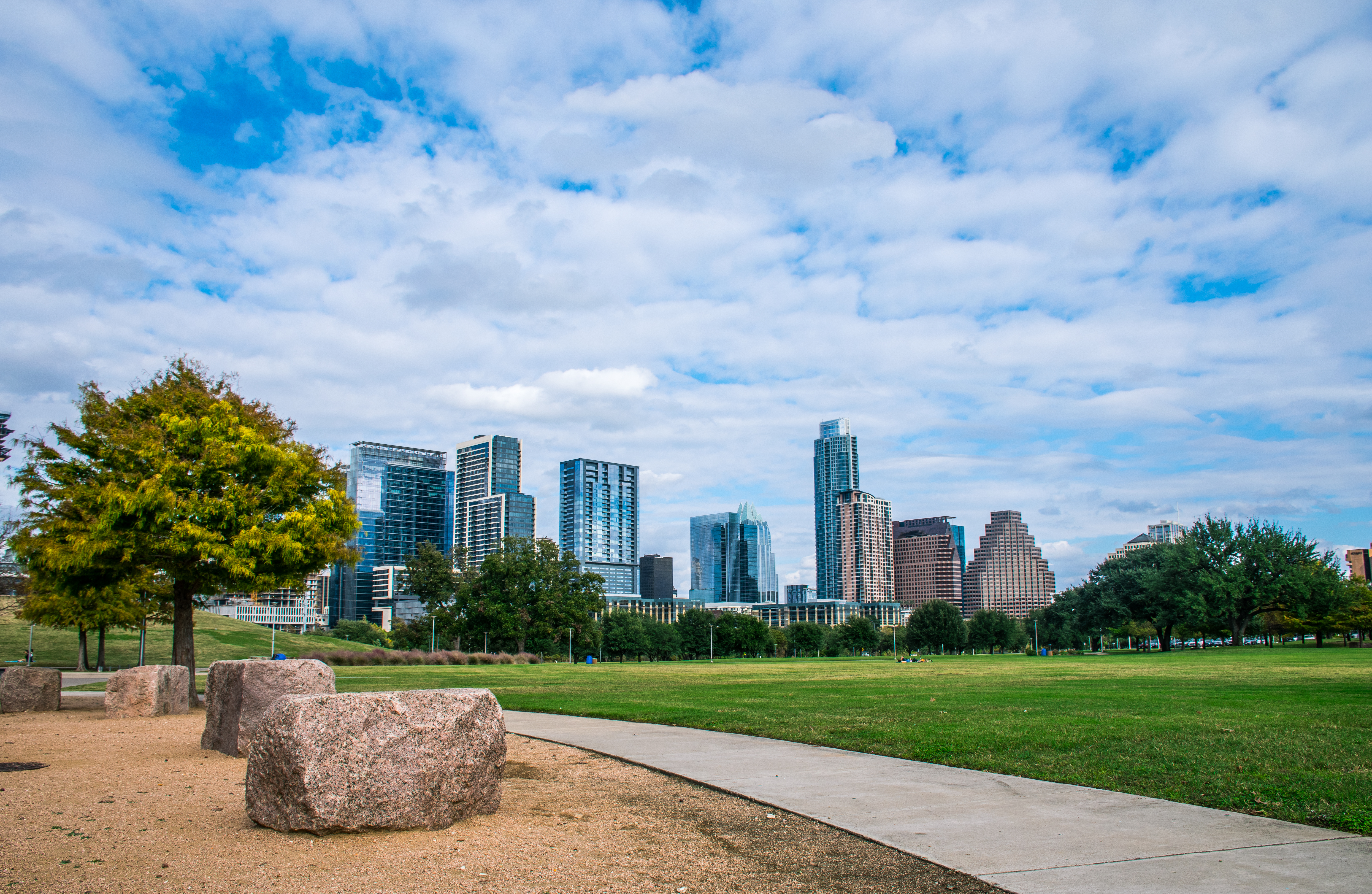 Texas is one of the largest states in the US. It has the second largest population of any state, so banks are often competing to attract Texan consumers.
The checking account is the most common type of bank account in the United States. It's often the first type of account that people open, so the competition for new checking account customers is fierce.
If you're a Texan who wants to open a checking account, learn more about what the local banks are offering and see how those accounts compare to what you'll find at online banks, which are not limited to a specific state of residence.
Compare Checking Account Options
Make sure that you look at other checking accounts that could be better for you:
The Best Checking Accounts in Texas
First National Bank of Texas
First National Bank Texas offers four different checking accounts to its customers.
The Power Checking Account is the most popular checking account at the bank. It gives you all the basic features you need and free online access to the account.
There is a $12 monthly fee for the account which you can waive by having a $100 direct deposit, maintaining a $100 daily balance, or making 8 debit card transactions in a month.
The Checking with Interest Account offers customers the chance to earn some return on their checking account balance. To avoid the $12 monthly fee, you must maintain a $500 daily balance.
The President Select High Yield Checking Account offers more interest, but a heftier fee. If you cannot maintain a daily balance of $10,000, you'll pay a $20 fee each month.
Finally, the eAccount is a basic online checking account that does not offer check writing service. There is a flat $5 a month fee with electronic statements. The fee cannot be waived.
Prosperity Bank
Prosperity Bank offers a whopping six different checking accounts to its customers.
You can choose the Simply Free Checking or e-Checking Account if you want to avoid paying fees.
The Personal Checking and Royal Checking Accounts offer extra benefits, like overdraft protection and personalized checks, but you'll have to pay a monthly fee.
Finally, the Checking with Interest and Interest Checking Plus accounts let you earn some interest though you'll have to maintain a hefty minimum balance of $1,500 or $10,000 to avoid a monthly fee.
Woodforest National Bank
Woodforest National Bank offers five different checking accounts to its customers.
The Woodforest Checking Account is the basic account, which can be opened with a $25 deposit. You can avoid the monthly fee by maintaining a $100 daily balance or getting a direct deposit each month.
The Second Chance Checking account is designed to help people with financial issues open a bank account and get back on track. It charges a $9.95 monthly fee if you receive a direct deposit each month.
The Choice Checking Account offers unlimited check writing and pays interest if your balance exceeds $1,000. You'll need to maintain a $750 balance to avoid fees.
The Sterling Advantage account is offered to Texas seniors who are 55 years old or older. It earns interest like the Choice Checking Account but charges no monthly fee.
Finally, the Platinum Plus Checking Account requires a $10,000 daily balance to waive fees but pays a higher rate than the Choice Checking Account.
How we picked
MyBankTracker applied a methodology when choosing our best checking accounts in Texas. Our top recommendations were selected based on a thorough analysis of checking accounts offered by the top 50 banks by deposit market share in Texas (based on FDIC June 2023 data)--covering major cities and metropolitan areas including Houston, San Antonio, Dallas, Austin, and Fort Worth.
We focused our selections on checking accounts with low monthly maintenance fees, the least demanding requirements to waive these fees, the bank's ATM network, and other features included to make a person's banking life more convenient.
Checking Accounts Available Nationwide
Though having a bank to visit in person can be convenient, online banks can offer equal convenience at a lower price.
With an online checking account, you can access your money from anywhere, deposit checks with your phone, and manage your account from the comfort of your own home.
What to Expect From a Checking Account from a Local Texas Bank
Most national bank chains offer the same deals, no matter where you open the account. You'll pay the same fees and earn the same interest whether you're from Texas or Maine.
Local banks often try to offer more attractive features and benefits to entice local customers who might be more familiar with national chains.
Advantages and Disadvantages of Local Banks
Local Texas banks often offer more value than national bank chains because they're better able to serve Texan consumers. They are often able to personalize your experience and offer better customer service.
Advantages and Disadvantages of Savings Accounts from Local Banks
Benefits
Drawbacks

Lower fees than national banks (but not always)
Personal service for account management

Smaller branch and ATM networks
Interest rates are not the highest available
Higher Rates, Better Features, and Lower Fees
One of the biggest benefits of online banks is that they charge lower fees than physical banks.
Actually running a branch of a bank is very expensive. The bank needs to rent or purchase the land that the branch sits on.
The bank also needs to pay utility bills, pay for security, and pay for employees to run the branch. These costs mean that the bank has to charge fees and pay less interest just to break even.
Online banks are able to centralize their operations. Operating fewer physical locations lets online banks save money. The banks pass those savings on to their customers in the form of higher interest rates and lower fees.
That savings also lets online banks offer services like bill pay or ATM fee reimbursements.
FDIC Insurance is the Same for Online Banks
One common worry about online banks is their safety. With online fraud so common, it's reasonable to think that a local Texas bank is safer than an online checking account.
However, online banks are just as safe as local banks. The Federal Deposit Insurance Corporation treats all types of banks equally. That means that the money you have at an online bank is just as safe as the money you keep at your local bank.
The FDIC insures balances up to $250,000 per depositor, per account at insured banks. If you deposit any amount of money, up to $250,000 in an online checking account, and the bank closes, the FDIC will reimburse you for the full amount.
So long as the bank you choose is FDIC insured, your money is completely safe.
Is Online Banking Right for You?
If you're not sure whether you should open your new checking account at a local bank or at an online bank, ask yourself these questions.
First, ask how comfortable you are with technology. If you're a tech-whiz, an online bank will probably easier for you to use than a local one.
You can use the bank's app to manage your finance anywhere rather than dropping by a branch. Conversely, if you're not good with technology, having the option to visit a branch might be a good thing.
Next, ask yourself how often you actually visit a branch of your current bank. If it's not very often, an online checking account might be a good choice.
Finally, ask what you're giving up by opting for an account from a local bank. Online checking accounts tend to charge lower fees and pay more in interest. Ask what you're willing to pay to have the option to visit a branch in person.
Most Important Features in a Checking Account
Choosing the right checking account can make your financial life much easier, especially since your checking account is the account that all of your income and expenses passes through.
These are the most important things to compare when choosing a checking account.
Monthly Fees
Monthly fees can quickly eat into your account balance, reducing your spending power. The point of a bank account is to keep your money safe, and is your money really safe if you're worried about it being eaten up by fees?
Look for a fee-free account or one with fee waiver requirements you can meet consistently.
ATM/Branch Access
The point of a checking account is to serve as a place to store your spending money. To spend the money, you have to be able to get at it.
Make sure that whatever bank you go with has branches or ATMs near your home, work, and common hangouts. That way you'll never be far from a way to get some cash.
Interest Rates
Though interest is more important for a savings account, many checking accounts offer interest. Since interest is like getting free money, look for accounts with better interest rates. There's no reason to forgo some extra cash if you can get it.
Mobile Banking Features
With people's lives becoming more and more digital, online banking features have become essential to the banking experience.
Make sure your checking account offers basic mobile banking features like online money transfers, the ability to check your balance, and mobile check deposit. Even physical banks should offer these features through their smartphone apps.