The Best Checking Accounts in Florida of 2023
Find out which local bank in Florida offer the best checking accounts to consumers in the state, especially after we've reviewed monthly fees and features.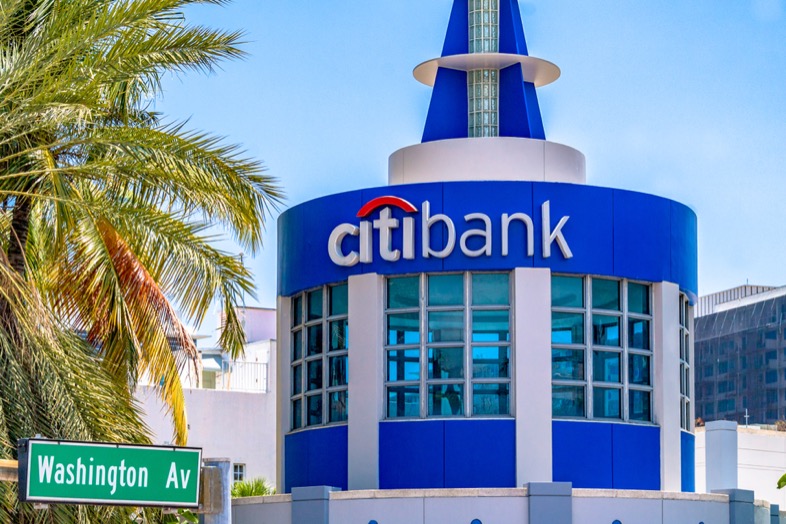 Florida, the Sunshine State, is home to nearly 21 million people, each of whom needs a checking account.
Your checking account serves as the hub of your financial life.
All of your income is deposited to the account and you pay all of your bills from it.
With how important checking accounts are, it's no surprise that banks compete to draw new checking account customers.
If you keep your checking account with a bank, you're more likely to use that bank for your other banking needs.
If you live in Florida, find out about the best checking account options that are available to you.
The Best Checking Accounts in Florida
Fifth Third Bank
Fifth Third Bank offers a variety of banking services to its customers in Florida.
One of the accounts that it offers is the Fifth Third Free Checking Account. This special account is only available to customers in Florida, Georgia, and select parts of Kentucky and Indiana, making it a good opportunity for Floridians to take advantage of.
Like its name implies, the Fifth Third Bank Free Checking Account does not charge any monthly fee. To sweeten the deal even further, there is no minimum balance requirement and no minimum opening deposit requirement. That makes it easy to open the account and keep it open.
The account comes with standard perks and features, including a free debit card, online banking, and online bill pay.
Synovus Bank
Synovus Bank is a regional bank that operates in Georgia, Alabama, South Carolina, Tennessee, and, of course, Florida.
The bank's free checking account is one of its highlights. While it does require a hefty $100 minimum deposit, once the account is open, there is no monthly fee to pay, no matter what your balance is. Once the account is open, you can let the balance drop below $100 without fear of paying a fee.
You can also sign up for automatic online bill payments, Syonvus' powerful digital banking tools, and do your banking from anywhere through the Synovus Banking app.
How we chose
MyBankTracker applied a methodology when choosing our best checking accounts in Florida. Our top accounts were picked based on a thorough analysis of the top 50 banks by deposit market share in Florida based FDIC June 2021 data--covering metropolitan areas near Jacksonville, Miami, Tampa, Orlando, St. Petersburg, and Tallahassee.
We focused our selections on checking accounts with low monthly maintenance fees, the least demanding requirements to waive these fees, the bank's ATM network, and other features included to make a person's banking life more convenient.
Online Checking Accounts Available Nationwide
If you're not sold on a local Florida bank, take the time to consider an online bank.
Online banks are cheap, easy to use, and let you do all of your banking on the go.
Low Fees, Great Features
One of the greatest benefits of working with an online bank is that they tend to offer a lot of features without charging significant fees.
Online banks are far cheaper to run than traditional banks, which lets them offer better interest rates and charge their customers less.
Online checking accounts tend to have no monthly fees. And, you may come across great features such as ATM fee refunds.
FDIC Insurance Keeps Online Banks Safe, Too
For the security conscious, opening an online bank account might set off alarm bells. Online fraud is a scary thing to think about.
Plus, how can you really trust a bank that you can't see?
The good news:
nline banks are just as safe as brick and mortar banks thanks to insurance from the Federal Deposit Insurance Corporation.
The FDIC insures accounts at all covered banks, whether they operate physical branches or operate purely online.
The FDIC insures balances up to $250,000 per account type, per depositor.
If you deposit money at a bank and the bank later closes, the FDIC will return every last penny to you, up to the $250,000 limit.
So long as you choose an FDIC insured bank, your money will be safe.
The Best Checking Options at Local Florida Banks
Working with a local Florida bank can help you find a good deal on a checking account.
National banks tend to offer the same account to people across the country. Accounts aren't necessarily tailored to the local consumer demographics.
Local banks tend to be more community-focused, so they can offer perks that are especially valuable in the local area.
That means:
Local banks often provide better options.
Advantages and Disadvantages of Local Banks
Advantages of Big Banks vs. Local Banks
| Big Banks | Local Banks |
| --- | --- |
| Widespread ATM and branch access | More intimate, personal service |
| Better and faster technology and adoption | Community-oriented products and services |
| Uniform service standard across branch network | More willing to negotiate and work with customers |
Before you commit to opening a checking account with a local Florida bank, think about the pros and cons of working with a local bank.
Sure:
ocal banks can tailor their services to meet the needs of locals, but there are some drawbacks.
For example, working with a local bank can be difficult if you travel somewhere else in the country. You might have to rely on other bank's ATMs, which can involve paying fees.
National banks provide service regardless of where you are in the country, which is useful if you travel or ever decide to move.
What Kind of Account is Right for You?
If you're having trouble deciding between a local Florida bank and an online bank account, ask yourself these questions.
How often do you visit your local bank branch?
If you go into a branch frequently, then an online bank might not be a great choice for you.
If you do most of your banking at ATMs and only go to your local bank branch when you absolutely need to, working with an online bank might make your life a bit easier.
Do you prefer to communicate in-person?
One downside of online banks is that the only way to contact customer support is by phone or over the Internet.
If you find yourself in a difficult or complicated situation, you might find it easier to get help if you can go see someone in-person.
If you're adept at phone calls or chatting with customer service online, and online checking account will be easy to handle. If you're horrible on the phone and hate online chats, then you should at the very least prepare yourself for the possibility that you may have to rely on them occasionally.
Are you comfortable with digital banking?
If you're a tech guru who always has the latest phone and is comfortable with the internet and technology in general, an online bank account is a no-brainer.
If you have trouble adapting to new technology and like doing things the old fashioned way, you might want to reconsider.
Most Important Features of a Checking Account
Choosing the right checking account is very import.
Your checking account is the center of your financial life, so choosing the right account will make managing the rest of your finances that much easier.
Fees
Always look for the checking account that charges the lowest fees.
Every fee you pay is deducted directly from your checking account balance. That leaves you with less money to spend on necessities and luxuries.
At a minimum, find an account with fee waiver requirements that you can easily meet.
ATM/Branch Access
Different banks operate on different ATM networks.
Make sure that the bank that you're considering has a large ATM network and has ATMs or branches near the located you visit frequently.
Interest Rates
Many checking accounts don't pay any interest but there are a few that do. Online checking accounts usually do offer interest on checking accounts.
Earning interest on your checking account balance is like getting free money, so at least check for options that pay interest.
Mobile Banking
Most banks these days offer a smartphone app.
Before committing to a bank, make sure that the app is easy to use and has the features that you need, like mobile deposit and bill payment.