Incredible Bank Checking Account 2023 Review
Learn the feature and fees of the Incredible Bank Checking Account and compare it to interest checking accounts from other online banks.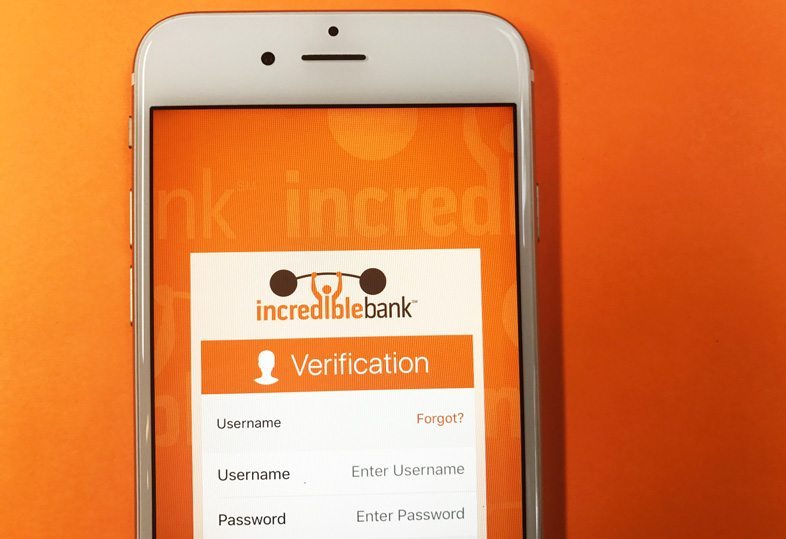 Incredible Bank Free Checking Account Pros & Cons
The biggest selling point of the IncredibleBank Checking Account is that it is free to use.
Many banks charge monthly fees as a way to pad their bottom line. Incredible Bank makes the account as cheap as possible to open and use.
There is no monthly maintenance fee to worry about, and no minimum balance to maintain to keep the account in good standing.
If you withdraw cash from any MoneyPass ATM in the United States, there will be no ATM fees.
You'll also get access to a wide variety of free services that you can't find at other banks, or that other banks charge for.
If you need to send money to a friend, it's easy using Incredible Bank's free pay-a-person feature.
Just log in to your account, enter the information of the person you need to pay, enter the amount, and the money will be on its way.
Free Online Bill Pay Service
Another free service you get access to with your IncredibleBank Checking Account is bill-pay service.
In the past, people spent hours each month getting bills in the mail, writing out checks, filling out forms, and mailing them to a company to pay the bills.
With Incredible Bank's free bill pay service, you can let the bank handle all of that hassle for you.
When you log in to your account, you'll see the option to set up bill payments. Tell Incredible Bank who you need to pay, and how much you need to pay them.
If the recipient is equipped to handle electronic transfers, Incredible Bank will send them the payments electronically.
If they're not, Incredible Bank will handle writing a check and mail it to you. You don't have to lift a finger after you've entered the payment information on the bank's website.
You can set up one-time or recurring bill payments, making it easy to manage your monthly bills.
Easy Access to Your Account with Mobile Banking
One of the main concerns people tend to have with online banks is how they'll be able to manage their account.
Some people like having the ability to walk into their local branch to speak to someone that can answer their questions or help make transactions.
Incredible Bank makes it easy to do everything that you would be able to do at your local bank through their smartphone app.
Once you've logged into your account on your phone you can view your balance and see previous transactions.
You can also set up one-time or recurring transfers into or out of the account. You can even make bill payments from your phone.
If you'd rather manage your account from a computer you can do that too.
You can log into your account from the Incredible Bank website to access its full suite of features.
ATM Access
Incredible Bank's basic online checking account offers fantastic ATM access for people who use cash on a regular basis.
Incredible Bank is part of the MoneyPass ATM network, which is one of the largest in the country.
You will not be charged a fee to use any of the ATMs on the network.
The biggest downside to these ATM benefits is the lack of access outside the United States.
MoneyPass ATMs can only be found in the United States and Puerto Rico and Incredible Bank does not refund fees at foreign ATMs.
If you travel frequently and want a checking account that will let you withdraw cash in other countries, be aware that you'll pay a fee for the privilege with this account.
Earn No Interest
One of the benefits of online banks like Incredible Bank is that they are cheaper to run that banks that operate physical locations.
That lets online banks charge fewer fees and pay more in interest.
Incredible Bank has focused those savings on providing a fee-free experience instead of providing interest.
You will not earn interest on the balance you have in your account.
If you're looking to earn a return on your balance, you'll need to open an Incredible Bank savings account or choose another bank that offers interest on checking accounts.
Minimum Deposit Monthly Fee
As mentioned before, the main draw of this checking account is that it is free to use.
There's no minimum balance required to open the account. All you have to do is fill out the paperwork and apply for an account.
Once the account is open, there are no monthly fees to worry about. That lets you keep your money in the account and working for you.
Other Fees
The IncredibleBank Checking account does charge some fees.
Mostly, the fees are for services that you won't need in your day to day life. Some fees that you should be aware of include:
Schwab Bank High Yield Investor Checking Account Fees
| Type | Fee amount |
| --- | --- |
| Monthly Maintenance Fee | $0 |
| Paper statement | $0 |
| Out-of-Network ATM Fee | $0 |
| Overdraft Fee | $25 |
| Returned Item | $25 |
| Stop Payment | $0 |
| Deposited Item Returned or Cashed Check Returned | $5 |
| Incoming Domestic Wire Transfer | $0 |
| Incoming International Wire Transfer | Not accepted |
| Debit card replacement (rush) | $15 |
If you do not log into your account for nine months, your account will be locked and you'll need to contact Incredible Bank to be able to log in to view your balance and statements.
Go 24 months without logging in and Incredible Bank will automatically start mailing paper statements to you and charge a paper statement fee.
This is as close as you'll get to a recurring fee, but it's easy to avoid by using the account regularly.
Convenience
Incredible Bank has prioritized convenience.
You don't have to worry about monthly fees, which frees up your money for other uses.
You can also fully manage the account on the go or at home thanks to its mobile app and website.
Regular dash users will appreciate the convenience of being able to use any ATM in the United States to withdraw money.
Even if the ATM charges a fee, Incredible Bank will reimburse it, so there's no need to hunt for a free ATM to use.
How Does It Compare?
Because the checking account is the most common type of bank account in the United States, you have a lot of options to choose from when opening an account.
Your checking account is likely to be the center of your financial life, so you should take the time to make sure you find the right one for your needs.
When you're looking for a checking account, don't just walk into the local branch of a national chain, consider online banks, like Incredible Bank.
Online banks cost less to run because they can centralize their operations. That lets them focus on charging lower fees or paying more in interest.
Besides the fees, you'll pay and how easy it is to access your cash, some of the things to consider when choosing a checking account are:
Minimum deposit
Monthly fee
Fee waiver requirements
Interest rates
ATM access
The Final Verdict
The IncredibleBank Checking Account is a good choice for someone who wants a no-frills account that offers easy access to domestic ATMs.
If you want a checking account that offers interest or is more useful for international travel, you'll need to find another account.
Another downside of the account is that Incredible Bank doesn't offer a full suite of financial services, such as lending services.
If you want to find one bank for all your accounts, another bank will be a better choice.