Sesame Cash Account 2023 Review: Rewards for Good Credit
Our review of the Sesame Cash Account looks at the fees, rewards, and convenience features that could help replace your traditional checking account.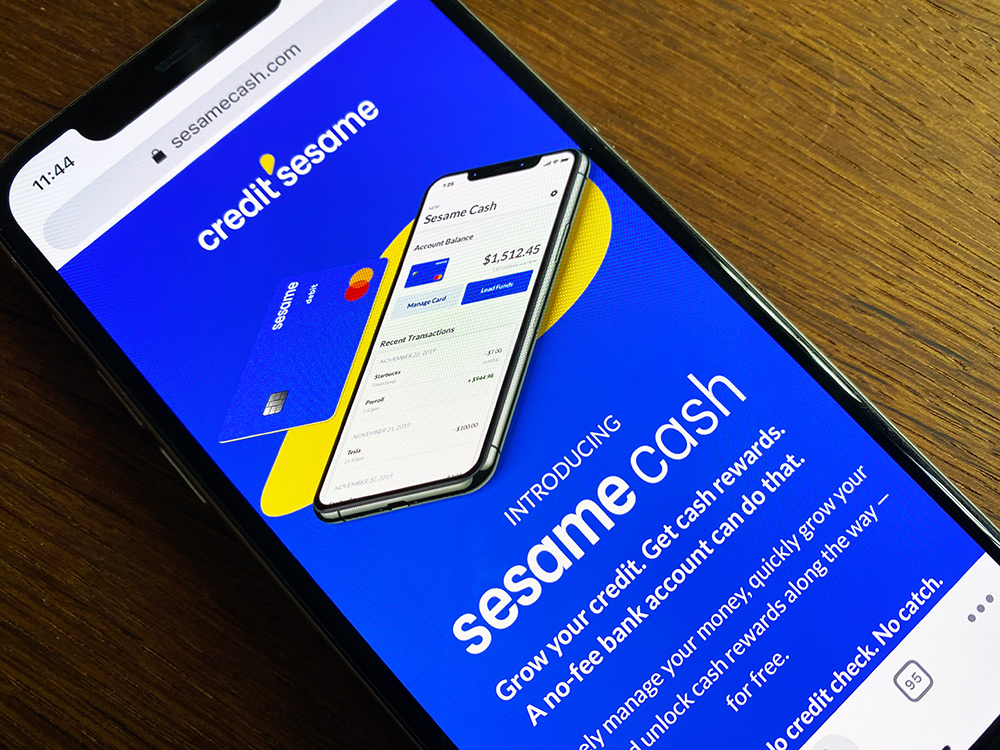 To most people, Credit Sesame is a place to get their credit score and receive credit monitoring.
But the company isn't only useful for managing your credit. You can manage your money, too, with a Sesame Cash account. 
This digital bank account is perfect if you prefer managing your money online, and if you like the idea of earning rewards for improving your credit habits. This account has features common to other savings accounts, as well as features that you might not find elsewhere. 
There's a caveat, though.
You must sign up with Credit Sesame to be eligible for the Sesame Cash account.
The upside, however, is that getting an account doesn't require a credit check.
Here's what you need to know about the Sesame Cash account to determine whether it's the right digital account for you.
Compare Savings Options
Be sure to check out more savings accounts worth considering:
Earn Rewards When Your Credit Score Increases
The purpose of the Sesame Cash account is to grow your cash and credit. So as an incentive, you're rewarded with cash—up to $100 per month—as your credit score improves.
To be eligible for rewards, your credit score must increase by at least 10 points during each 30-day reward cycle. If your credit score increases by 10 points to 99 points between the beginning and end of a 30-day cycle, you'll receive a $5 cash reward. 
But if your credit score increases by 100 points or more between the beginning and end of each 30-day cycle, you'll receive a $100 cash reward.
Keep in mind though, you'll only receive the cash reward if you have a minimum FICO credit score of 300.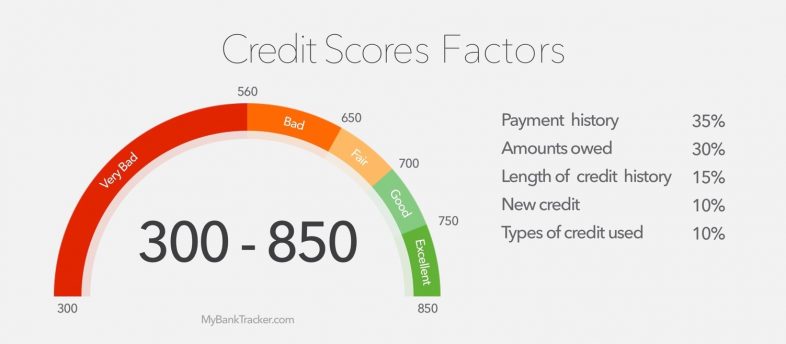 Plus, you must make a minimum cash deposit of at least $25 during each 30-day reward cycle. Or, make a one-time deposit of $100 or more into your Sesame Cash account.
Enjoy Early Paydays and Get Your Check Sooner
With any bank account, the ability to set up direct deposit is a major plus. This eliminates (or greatly reduces) trips to the bank. And typically with direct deposit, you can get your cash about a day sooner. 
The Sesame Cash account takes early paydays a step further. If you have your paycheck direct deposited into this cash account, you can get your money up to two days sooner. 
So if you normally get paid on Fridays, the money might hit your account on Wednesday.
With direct deposits, banks often receive funds from employers a few days before the employee's actual payday. In which case, the bank holds onto the funds until payday. 
You're able to access funds in your Sesame Cash account sooner because the bank doesn't hold onto your cash.
Open an Account With No Minimum Balance
No minimum balance requirement is yet another excellent feature of the Sesame Cash account. 
As you shop around and compare bank account options, you'll find that several banks require a minimum opening deposit. And for accounts that earn interest, some banks require customers to maintain a certain balance to qualify for the highest rate. The Sesame Cash account isn't an interest-bearing account. So you don't have to worry about the latter. 
Some banks have a minimum opening deposit requirement of $25 or $100. With the Sesame Cash account, you can open an account with any amount. Keep in mind, though, an opening deposit of $100 immediately qualifies you for cash rewards. But there's no pressure to put in this much. 
You can get started with as little as $1 or more, depending on what you can afford.
Account Protection With FDIC Insurance
For the Sesame Cash account, Credit Sesame partnered with Community Federal Savings Bank. This bank is an FDIC-member. So there's confidence in knowing that your money is protected. Deposits made to your account are FDIC-insured up to $250,000.
Access Your Cash Anytime, Anywhere
Being able to access money in a digital bank account is a top priority. You want a convenient way to spend funds in your account, too. 
One benefit of the Sesame Cash account is that you'll receive a zero liability debit MasterCard. You can use this card at checkout wherever MasterCard is accepted, whether you're shopping in stores or online. 
And with zero liability protection, you're not responsible for unauthorized purchases in the event that your card becomes lost or stolen. Simply notify the bank of unauthorized transactions.
Not only is there the convenience of having a debit MasterCard. You can also use this card to withdraw cash at over 55,000 ATMs worldwide—free.
Peace of Mind With Identity Theft Protection
Even if you take measures to protect your identity, your sensitive information can fall into the wrong hands. 
As a Credit Sesame member, you also have access to your credit report. Experts encourage consumers to check their credit reports at least once a year. This way, you can detect fraudulent activity or identity theft early.
Identity theft is one of the fastest growing crimes. And once you're a victim, it can take years to undo the damage. When you sign up for a Sesame Cash account, you'll receive $1 million of identity theft insurance. This can help restore your identity if you become a victim.
Pay No Monthly Maintenance Fees
Another major plus of the Sesame Cash account is that the bank doesn't charge a monthly maintenance fee. 
Also known as a monthly service fee, some banks will charge between $5 and $25 a month to cover costs associated with an account. These fees can add up quickly. And with interest-bearing accounts, monthly fees are often more than what some customers earn in interest.
Online banks, however, typically don't charge a service fee due to their lower overhead costs. 
Other Account Fees with Sesame Cash
If you want to avoid bank account fees, the Sesame Cash account might be the perfect fit for you. With absolutely no hidden fees, you're able to keep more of your hard-earned cash. This can help you hit savings goals sooner. 
Along with no monthly service fee and free ATM withdrawals, this account also features no overdraft fees and no foreign transaction fees.
If you use a credit or debit card in a foreign country, a surcharge will sometimes appear on your bill. Some banks tack on this fee whenever customers buy something in a foreign currency.
Convenient Account Features for a Better Experience
As a bonus, the Sesame Cash account also features a number of convenient tools to enhance your banking experience. For example, some account holders are eligible to receive a daily credit score update. This is an extremely useful tool for monitoring credit improvement. 
Additionally, once you download the Sesame Cash account app, you can use your Sesame Cash debit MasterCard with Apple Pay, Samsung Pay, and Google pay. 
There's even an option to temporarily freeze your account if you lose your card to prevent fraudulent activity. And with real-time notifications, you're always in the loop. You'll receive a notification each time there's a deposit, withdrawal, or transfer from your account.
How Does the Sesame Cash Account Compare to Others?
No two bank accounts are alike. So it's important to research different banks. This is the only way to determine which account is right for you. 
Features to compare include fees, since these can eat heavily into your balance. Is there a monthly service fee? If so, does the bank offer a way to avoid this fee?
In addition, does the bank have a network of free ATMs? And for interest-bearing accounts, what kind of return can you expect? And most importantly, do you have to maintain a certain minimum balance to qualify for a higher yield? 
You should also comb through the bank's terms and conditions for a list of other fees. These include overdraft fees and foreign transaction fees.
Final Verdict: Is the Sesame Cash Account Right for You?
Some people prefer an online account because these typically have little or no fees and several convenient banking tools. The Sesame Cash account is great if you're a Credit Sesame member, and you're interested in being rewarded for improving your credit history. 
It's also useful if you receive direct deposits from your employer, and if you prefer using a digital wallet for transactions. 
On the other hand, this account might not be the right fit if you're not interested in joining Credit Sesame, as you'll have to be a member to benefit. In which case, you might consider other online bank accounts, perhaps an account that earns interest.
For those interested in rewards, practicing good credit habits can help you score cash. This includes paying down credit card balances, paying your bills on time, and limiting your number of credit applications. 
Regularly monitoring your credit report and disputing errors can also add points to your score. 
Credit improvement is a marathon, not a sprint. Even so, Credit Sesame has many helpful tools to help you build a strong, solid score.