Comparing Chase Freedom vs. Discover It Cash Back Credit Cards
Compare the Chase Freedom vs. Discover It cash back credit cards and their 5% cash back calendars for 2021.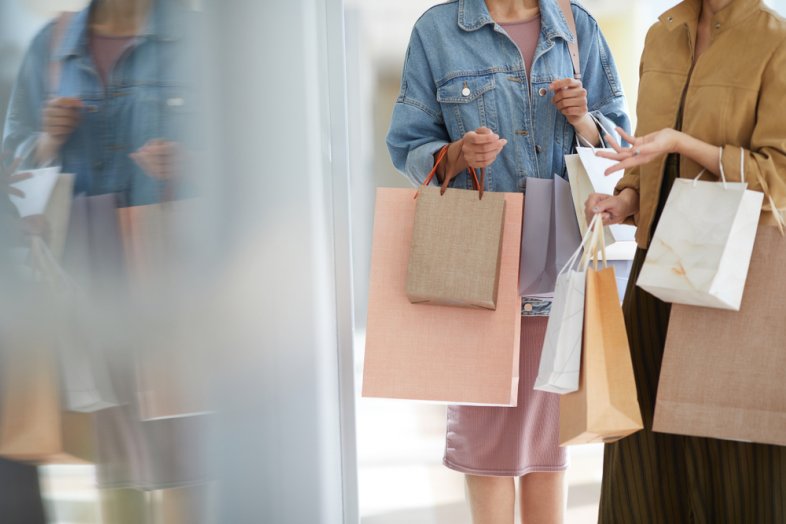 Chase Freedom and Discover It Cash Back are two cash back credit cards that are often compared against one another because of their similar features.
In addition to having no annual fees, both cards offer 5% cash back on purchases in certain categories that change every quarter.
However, if you're considering one of the two cards, their cash back calendars and slight differences in card benefits will drive your decision. Here is our breakdown of Chase Freedom vs. Discover It Cash Back.
Cash Back Programs Focus on Quarterly Categories
Every three months in the calendar year, Chase Freedom and Discover It Cash Back will allow customers to earn 5% cash back in different categories.
You might expect credit card companies to get tricky by having categories that don't make sense (e.g., 5% cash back home improvement in the winter months). However, the categories tend to be quite season-appropriate.
For upcoming quarters, Chase and Discover do not reveal the exact categories that will earn 5% cash back. These categories are usually announced in the weeks before the new quarter arrives. Fortunately, they still provide a general idea of what categories to expect.
For people who want to maximize the amount of cash back that they'll earn during any particular quarter, it would be wise to plan and wait to make the purchases when that quarter is finally here.
Note: Having seen the 5% cash back calendars for these two cards for several years, there is no guarantee that the categories will be the same from year to year. Even if a category will show up next year, it won't always show up in the same quarter as the previous year.
The Chase Freedom and Discover It Cash Back credit cards have limits on the amount of cash back that you can earn under the quarterly categories.
Each quarter, you'll earn 5% cash back on the first $1,500 spent in those categories. That means a total of $75 cash back per quarter or $300 per year.
All spending in these categories after the limit will still earn a base 1% cash back rate. Furthermore, every purchase that doesn't fall within these quarterly categories will also earn flat 1% cash back.
Online Shopping Portals Offer Even More Cash Back
With these two cash back credit cards, it is possible to earn even more cash back on top of the 5% cash back categories.
Both of them have online shopping portals through which cardmembers can shop at major partnered brands. By visiting a brand's website through the online portal, you'll earn additional cash back in addition to the cash back that you'd earn through one of the credit cards.
For example, one of the quarterly 5% cash back categories could be department stores. And, you could earn an additional 5% by using the online shopping portal and shop at the Macy's website. Your online purchase will earn a total 10% cash back, which is a significant amount of savings.
Chase Ultimate Rewards offers an online shopping portal with more than 200 partnered online brands that allow you to earn up to 25% extra cash back.
Discover Deals is a similar online shopping portal that also has more than 200 online retail partners that allow you to earn up to 30% extra cash back.
Even though the two portals seem very similar, there are minor differences.
With Chase Ultimate Rewards, the extra cash back tends to range from 1% to 5%, especially on the most popular retail brands.
On the other hand, the minimum extra cash back from Discover Deals is 5%.
However, Discover Deals doesn't have some of the major retail brands. For instance, Chase offers extra cash back through Home Depot, Lowe's, and Staples -- Discover Deals does not.
Ultimate Rewards vs. Discover Deals
| Online retailer | Ultimate Rewards (Chase Freedom®) | Discover Deals (Discover it®®) |
| --- | --- | --- |
| Apple | 2% bonus cash back | 5% bonus cash back |
| Home Depot | 2% bonus cash back | None |
| Lowe's | 3% bonus cash back | None |
| Macy's | 3% bonus cash back | 5% bonus cash back |
| Staples | 2% bonus cash back | None |
| Walmart.com | 2% bonus cash back | 5% bonus cash back |
Essentially, with Chase Ultimate Rewards, you're likely to earn extra cash back from more online brands. But, with Discover Deals, you're likely to earn a higher percentage of extra cash back on the participating online brands.
Know the Important of Spending Categories
When it comes to earning cash back, it is important to understand how each merchant categorizes its transactions. As long as the merchant's category matches the bonus cash back category, you'll earn the correct amount of cash back.
Tip: The category of the goods or services purchased does not matter. What matters is the establishment's merchant category. If you earn bonus cash back at supermarkets, you can buy gift cards there and still get the bonus cash back -- it doesn't have to be groceries.
To find out a merchant's category, you can:
Ask a store manager or cashier -- they're most likely to know the store's merchant category.
Make a small purchase as a test. You can check your card's transaction history, which will list the type of purchase.
Use the Visa supplier locator tool to look up a specific merchant location. The tool will tell you the category of that location. Although this tool is most accurate for Visa credit cards, it shouldn't be that much different for other credit card networks.
Discover Card Benefits Outshine Chase Freedom Benefits
Besides their cash back programs, Chase Freedom and Discover It Cash Back have other benefits that can sway your choice between the two popular cash back cards. These perks may come in handy during emergencies and save you some money.
Visa Signature Benefits with Chase Freedom
The Chase Freedom card comes with Visa Signature benefits that are useful for people who travel. You get the following benefits:
Trip cancellation/interruption insurance
You'll get reimbursed for prepaid travel expenses (up to $10,000 per claim) if your trip is canceled or cut short because of a qualifying reason.
This coverage is handy if you or a family member becomes sick before or during a trip. It also reduces your financial loss if severe weather disrupts your travel plans.
Lost luggage insurance
You're covered up to $3,000 per passenger if a travel carrier loses or damages your checked or carry-on luggage.
Travel accident insurance
You are eligible for accidental death or dismemberment coverage of up to $250,000.
Personal concierge
You get free access to concierge agents who can help you with research on shopping, entertainment, and dining.
With Chase Freedom, be aware that not all cardmembers will get a Visa Signature version of the card. In order to get the Visa Signature card, you have to qualify for a credit limit of at least $5,000. This will be determined by your credit score.
Otherwise, you will receive a Visa Platinum version of the Chase Freedom card, which doesn't come with the benefits in the list above.
Standard Discover Benefits Help Save a Little Money
Discover cards are often very popular because they come with standard benefits that are great for almost anyone. These perks are part of the reason that your might consider the Discover It Cash Back over the Chase Freedom card.
No foreign transaction fees
When you use the card for an international purchase, you won't have to pay a foreign transaction fee. This fee is typically 3% of the purchase.
Free monthly FICO credit scores
You can check your FICO credit score at no cost. Normally, you have to pay to get it. This way, you can track your credit for free.
Cash back at the register
In the same way that you can get cash back at a store with a debit card, you can do so with a Discover card. It will be counted as a regular purchase.
You can get up to $120 every 24 hours with this feature. If you tried to get cash with a typical credit card (at the ATM), you'd be charged a cash advance fee and possibly be subject to higher interest rates.
No late payment on the first missed payment
You're forgiven for your first missed bill payment. A late payment fee can cost up to $39.
No penalty APR
When you miss a payment, most credit cards will hike up your interest rate to a higher penalty APR (normally around 30%). With Discover It Cash Back, you're not punished for being forgetful.
Your Credit Score Affects Which Card You Get
Cash back credit cards tend to require higher credit scores when compared to credit cards without rewards programs. If you have bad credit, you may not even be able to qualify for a cash back credit card.
Chase Freedom lists its credit score requirement as "excellent."
Generally, a credit score of 700 or more would allow you to qualify for Chase Freedom. Discover It Cash Back requires at least "fair" credit. Therefore, you might be able to get the card if you have a credit score of at least 650.
Of the two cards,Discover It Cash Back is available to more people because it accepts lower credit scores.
Verdict: Discover It Cash Back Delivers a Better Overall Package
The Discover It Cash Back simply has a more useful list of benefits compared to Chase Freedom. The free FICO credit scores and the fee-friendly policy are very attractive. In the long run, you're more likely to make use of the Discover perks.
From the perspective of the cash back potential of these two credit cards, they're mostly identical.
You'll likely end up with a similar amount of cash back. Therefore, the cards' other benefits play such a major role in the comparison between them.