Which Cash Back Credit Card is Better: Chase, Discover or Citi?
Of Chase Freedom, Citi Double Cash, and Discover It, which is best? MyBankTracker compares cash back credit cards to help you come to an informed decision.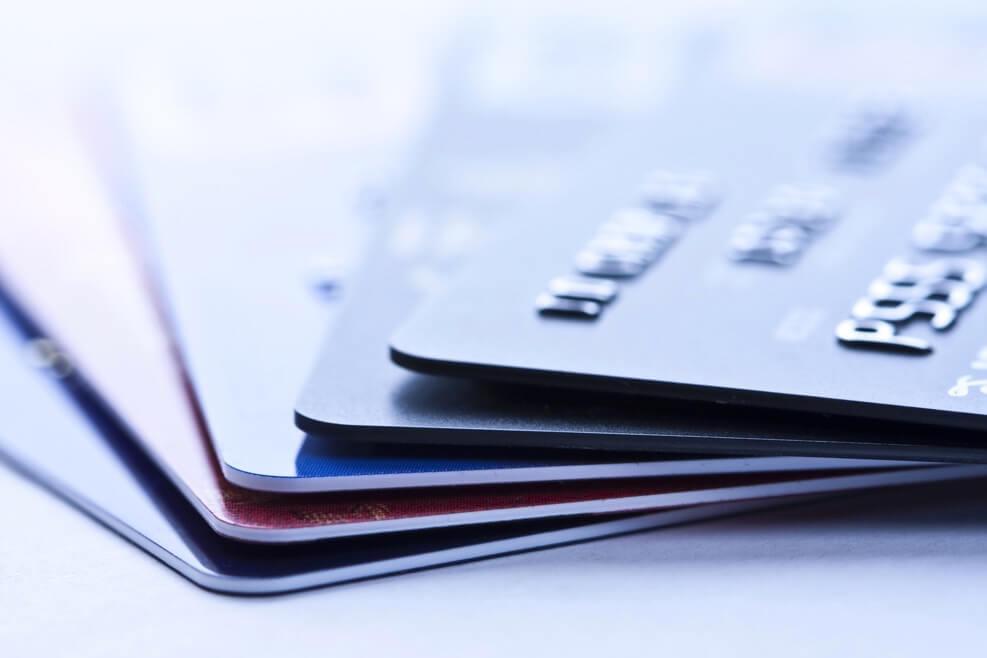 If you're going to use a credit card to make a purchase, you might as well earn rewards while you're at it, right? It seems easy enough.
The problem is, there are countless rewards credit cards out there. And if you don't choose the right card, you might not even earn that many rewards.
The key to maximizing your rewards is to understand what type of rewards you want the most and then finding that type of rewards card that benefits you for the purchases you already make in your regular life.
Do this and you can get paid for what you already planned to buy.
As for the types of rewards out there, cash back rewards are some of the most flexible you can get. Read on to find out about how these rewards work and to discover which cash back rewards card will work best for you.
What Are Cash Back Credit Cards?
Cash back credit cards are credit cards that offer you a percentage of your spending back as a reward.
These percentages tend to vary per merchant and/or type of purchase. For example, you may earn 3% cash back for purchases made at grocery stores and 1% for everything else.
Although the name is "cash back," you can redeem the rewards in a variety of ways. You can choose from points, miles, or statement credits. The beauty of these options is that you can choose the redemption type that fits best with your lifestyle.
Let's look at an example here. If you're an avid traveler, you might consider a card that allows you to redeem cash back rewards for miles.
But let's say you have specific sites you prefer to book on and specific airlines that don't work with those miles. Then you'll want a card that gives you statement credits.
Those statement credits can be used almost as a refund for your travel purchase. In other words, make the purchase, get the statement credit, and your balance will be adjusted accordingly.
This is just one example and the point is to highlight the type of thinking you would want to do for yourself.
Pin down the types of rewards you want to earn, the places you tend to spend money so you can earn as much as possible for those rewards, and then you'll be able to start finding the right card for you.
We'll go into more detail about how to maximize your rewards below, but first, let's take a look at some of the top cash back cards in the game.
Top Cash Back Credit Cards
In the world of credit cards (and especially rewards credit cards), the benefits are not all created equal. In fact, you might find in your research that certain card names come up a lot more than others.
This is largely because some credit cards lead the way far and above others when it comes to benefits. Below are a few such credit cards.
Chase Freedom
offers 5% cash back on certain categories. These categories usually change every 3 months. The bonus categories could include gas in one quarter of the year while they could include department stores in another.
The 5% cash back categories tend to be season-appropriate. All other purchases earn a flat 1% cash back rate. With no annual fee, it's good card to have around when you are able to earn the higher cash back rate.
Read Chase Freedom Card Editor's Review
Citi Double Cash Card
is designed with a simple cash back program. You earn 1% cash back on everything you buy. You earn another 1% cash back on the payments made toward your card balance.
You can earn an effective 2% cash back on all purchases. It has no annual fee. This card is ideal for people who don't spend too much on any particular category - they prefer to earn a decent cash back rate on all spending.
Read Citi Double Cash Card Editor's Review
Discover it
Discover it is very similar to the Chase Freedom card. You'll be able to earn 5% cash back in categories that change every 3 months. All other purchases earn 1% cash back.
Discover it does have a very consumer-friendly fee policy. In addition to no annual fee, there is no late payment fee for the first time, no foreign transaction fees, and no penalty APR. You even get a free FICO credit score every month.
How to Maximize Your Cash Back Rewards
We've already gone into this a bit, but let's dive deep now on how you can maximize your cash back rewards with whatever card you choose. A little bit of work goes into the beginning of this process, but once you're finished you'll be smooth sailing to those rewards.
Hold Off On Large Purchases Until You Choose Your Favorite Card
Are you traveling soon? Getting ready to do a home renovation? Looking at buying new appliances or technology? Whatever you do, hold off on these purchases until you choose your favorite rewards card.
Many top rewards cards come with generous signup bonuses - but they often come with an initial spending requirement.
If you hold off on a planned large purchase until you get a new card, then you can use it on the card to hit that spending requirement and receive your signup bonus.
This can amount to tens of thousands of points for you - enough to make delaying gratification for a bit longer worth it.
Discover Your Spending Patterns
To understand which credit card will work best for you, it's best to understand where most of your money goes. You can easily do this by reviewing your monthly bank statement and credit card statement.
Start by seeing which purchases come up most often. Then look at where these purchases are made.
For example, if you spend a lot on food, you'll want to differentiate between grocery spending and restaurant spending. These are two different categories that will offer two different cash back percentages on many cards.
Or, let's say a lot of your spending is on travel, but includes airfare and hotels and rental cars. Now you're looking at travel spending that could be rewarded if you're often using the same airlines and hotels.
Many people can simply browse their statement to get a clear picture of where their money is going. But if you want to be really organized about it, categorize your spending.
Divvy it up to see what percentage of your money goes where. And note the merchants - many rewards cards categorize your spending by merchants, not items, so it's important to know which retailers are getting the majority of your money.
Find the Card(s) That Will Reward You for the Spending You Already Do
Once you understand where most of your money goes, you'll want to select the credit cards that offer the most rewards for that type of spending.
For example, some credit cards give bonus cash back percentages for categories like dining, while others may offer that for gas and groceries or travel.
This is how some people end up acquiring more than one credit card. If you spend a significant amount of money on more than one type of spending, you could get one rewards card to use for each.
Just make sure you can manage having more than one card. Having more cards won't hurt your credit score - unless you rack up high balances. For some, managing more than one card might not be worth it.
Decide What Types of Rewards You Want
After you've figured out what types of categories you want to earn rewards for, then you'll want to decide what types of rewards you want.
This will come down to rewards types (cash, travel, etc.) and redemption types (points, miles, statement credits, gift cards).
I like to think about rewards in two ways: how they'll benefit my finances and how they'll help me get things I couldn't have had as easily otherwise.
For example, cash back rewards can be helpful if I'm working to catch a break on my monthly expenditures. I can use my cash back card to buy only what I already needed, then redeem in the form of a statement credit to reduce the balance I have to pay back.
But on the other hand, let's say travel is high on my wishlist. I could use a credit card that rewards me for travel and gives me travel rewards to help me save money on my next trip.
As you think about this for yourself, think about what you need and what you want in the next year and the next few years. Then you can utilize these rewards in a way that truly adds value to your life.
If You Choose More Than One Card, Pick the Right One When You Shop
This probably seems obvious but bear with me. We all seem to be in a rush all the time and it's easy to just grab the first card you see in your wallet. Don't do that.
If you've already put all this work into finding the right card for you, why not then make sure you're using it correctly?
If you have more than one card and one rewards you a bonus percentage for groceries, have it ready when you're at the grocery store.
If you also opted for an airline credit card, make sure you book as many trips with that airline (and that airline credit card) as you can. By paying this extra attention to which card you use and when you'll be able to get the most rewards possible.
Be Careful With Your Spending
There's no question that rewards credit cards can be a great tool, but only if used wisely.
If you find that you're not able to pay off your balance at the end of each month, you'll likely end up paying more in interest charges than you earned in rewards. What's worse, you could fall into years of debt.
When it comes to credit cards of all kinds, pay off the balance each month. Only then will you know you can avoid debt. And, if you're in a situation in which that's not possible, consider switching to a balance transfer credit card to lower your interest and pay the debt off faster.