Southwest Rapid Rewards Performance Business Credit Card 2023 Review
Our review of the Southwest Rapid Rewards Performance Business Credit Card looks at the rewards program, fees, travel perks, and how to earn a Companion Pass.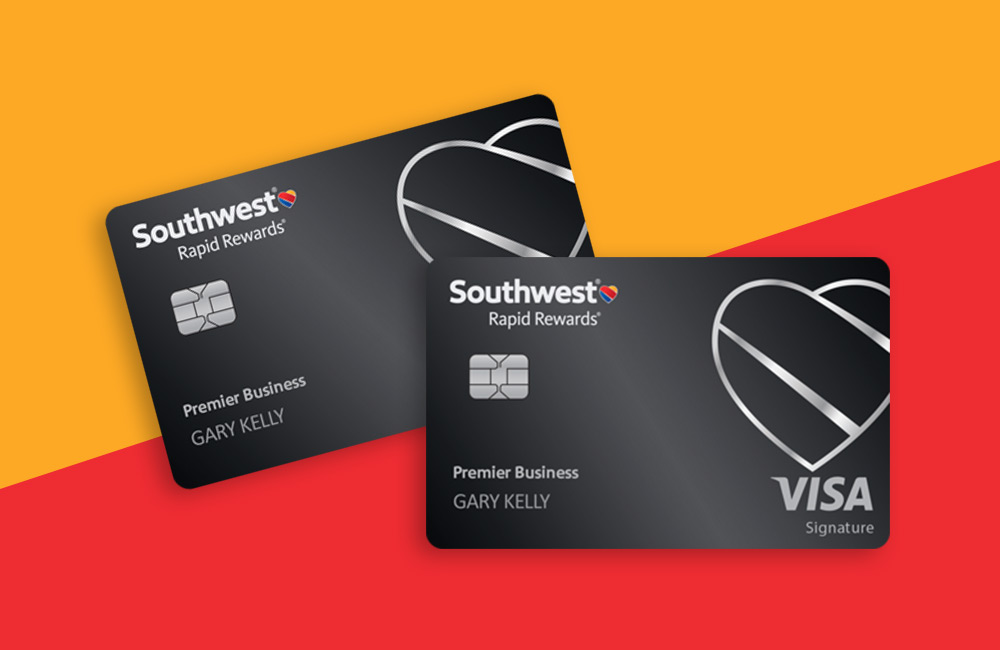 Southwest Rapid Rewards Performance Business Credit Card
If you're traveling for business, why not make it rewarding by earning points on every trip?
The makes that easy, by offering three points per dollar on Southwest Airlines flights. You can also earn points on advertising and other business purchases, with no cap.
Besides earning points toward award flights, this card also includes some notable travel perks, such as:
This card could be a good fit if you're a Southwest loyalist or you want to earn the Companion Pass faster.
There is a $199 annual fee to keep in mind.
If you're looking for a new business travel rewards card, our review will show what you can expect with the Southwest Rapid Rewards Performance Business Credit Card.
Southwest Rapid Rewards Performance Business Credit Card Pros & Cons
Earn Unlimited Points for Award Flights
The Southwest Rapid Reward Performance Business Credit Card simplifies points earnings for travel.
When you make a qualifying purchase with Southwest Airlines, you can earn unlimited three points per dollar. That rewards rate applies to flights but you can also earn three points per dollar on:
In-flight purchases
Southwest gift cards
Southwest Vacations packages
Purchases made at participating hotel and rental car partners
Since points are unlimited, the card becomes more rewarding the more you spend. Charge $50,000 in Southwest purchases each year, for example, and earn 150,000 points toward award travel.
You also earn a decent rewards rate on advertising spend and communication services. This card offers unlimited two points per dollar on social media and search engine advertising, internet, cable and phone services.
All other purchases earn one point per dollar and once again, there are no spending caps or limits.
Aside from earning rewards on purchases, you have three other ways to get rewarded with this card:
Qualify for the introductory points sign-up bonus
Receive an annual account anniversary bonus
Add employee cards
The Southwest Rapid Rewards Performance Business Credit Card offers an introductory sign-up bonus. The bonus is generous. Although you'll want to check the minimum spending requirement first.
Anniversary bonus points are added to your account automatically each year. This is an extra points benefit you get just for being a cardmember.
If you have employees, you can issue them cards without paying an additional annual fee. Points earned with employee cards count toward your annual points total.
As the account owner, you can set spending controls to manage where and how employees spend.
Earn Points Toward the Southwest Companion Pass
The Southwest Companion Pass is one of the most attractive benefits of the Rapid Rewards frequent flyer program.
The Companion Pass allows you to pick one person to fly with you free of charge on every trip when a seat's available. You'll still have to pick up the tab for taxes and fees but the fare is free.
Earning the Companion Pass from flights alone can be challenging. 
You'd need to book 100 one-way qualifying fares or earn 125,000 qualifying points.
Points earned on purchases with this card count toward the amount you need to get the Companion Pass.
There are a few exceptions, however.
You won't get credit toward the Companion Pass for:
Purchased points
Transferred/gifted points
Points earned from program enrollment
Tier bonus points
Flight bonus points
Points transferred from Chase Ultimate Rewards
Partner program transfers
Purchased promotional tier qualifying points
But overall, this card could be a great choice if you want to get the Companion Pass faster.
Having that feature unlocked could save your business serious money on air travel.
What Else Do You Get With the Card?
The Southwest Rapid Rewards Performance Business Credit Card doesn't stint on other features and benefits.
As a cardmember, you also get access to these perks:
First and second checked bags free
Up to four upgraded boardings per year, when available
Statement credit toward Global Entry or TSA PreCheck
Earn tier qualifying points toward A-List status
Inflight WiFi credits
No change fees
Unlimited reward seats when you book with international travel partners
Lost luggage reimbursement
Baggage delay insurance
Purchase protection
Extended warranty protection
Travel and emergency assistance services
Travel accident insurance
Roadside dispatch
Auto rental collision damage waiver
Each of these perks adds to the card's value. That's important, considering this card does have a $199 annual fee. Extra benefits help you get more bang for your buck.
There is, however, one benefit that's not available with this card. You don't have the option to transfer points to travel partners.
That can limit award travel destinations, which may be a drawback.
But there is a silver lining.
You can still redeem points for award travel to destinations in the Caribbean, Central America and Mexico with more than 50 international carriers.
Fees
The most important fee to consider is the annual fee of $199.
You'd want to weigh the cost of the card against the value of its benefits and rewards to make sure it's a worthwhile choice.
If you don't travel that often then the fee may not be justified by your spending habits.
There's no introductory APR for purchases or balance transfers. That's worth noting if you don't always pay your balance in full. C
ash advances can also be expensive, based on both the APR and the cash advance fee this card charges.
Compared to Other Business Travel Credit Cards
If you're looking for other travel options, here are three business card alternatives to consider.
Southwest Rapid Rewards Premier Business
The  is a scaled-down version of the Performance Business card.
With this card, you still get an introductory points bonus but it's less than the Performance card.
You also miss out on some of the Performance card's better perks, including upgraded boardings and the TSA PreCheck/Global Entry fee credit. But instead of paying $199 per year for the card, the annual fee is $99.
Read the Southwest Airlines Rapid Rewards Premier Business Credit Card editor's review.
Chase Ink Business Preferred
The  rewards you for both travel and everyday business purchases, for a $95 annual fee.
With this card, you earn three points per dollar on the first $150,000 in combined purchases on travel, shipping, internet, cable and phone services and advertising services purchased on social media and search engines. All other purchases earn unlimited one point per dollar.
What makes this card appealing from a travel perspective are your redemption options. Points can transfer to travel partners on a 1:1 basis through Chase Ultimate Rewards.
Plus, you get 25% more points value when you redeem them for travel through Ultimate Rewards.
Read the Chase Ink Business Preferred Credit Card editor's review.
Capital One Spark Miles for Business
The  offers miles instead of points. Members earn unlimited two miles per dollar on every purchase.
Like the Performance Business card, this card also includes a statement credit for Global Entry and/or TSA PreCheck. Employee cards are also free.
The annual fee is $0 the first year, then $95 thereafter. You'll pay no foreign transaction fees and redeeming miles for travel is easy. You can book with no blackout dates or restrictions and use your miles as needed.
Read the Capital One Spark Miles for Business Credit Card editor's review.
Business Credit Cards vs. Personal Credit Cards
Business credit cards and personal credit cards aren't the same.
For one thing, personal credit cards offer more consumer protections than business cards. Aside from that, they differ in terms of the kind of rewards they offer, the fees they charge and the perks they included.
Business credit cards are meant to be used for business purchases. A personal credit card is designed for personal use.
You can apply for a business credit card using your personal social security number. But once your account is open, it can be reported to the business credit bureaus.
Applying for a Business Credit Card
Applying for a business credit card is a similar process to applying for a personal card. What differs is the type of information the credit card company asks for.
Generally, you'll need to provide:
Your name
The name of your business
Personal and business address information
Social security number or tax identification number
Number of employees, if any
Annual revenue, if any
What industry the business is in
Length of operating history
Remember:
You don't need to be an established business to get a business credit card.
Even if you have yet to get it off the ground, you can still apply for a business card and be approved.
The credit card company will look at your personal financial situation, including your income and credit score.
Keep in mind that using your Social Security number to apply for a business credit card may require you to agree to a personal guarantee.
A personal guarantee means you're personally responsible for any debt your business accrues on the card.
Final Verdict
The is most likely to appeal to business travelers who fly Southwest regularly and want to earn solid rewards.
This card is also a good choice if you're angling to earn the Companion Pass.
However, keep in mind:
You might think twice about this card if you travel internationally more than domestically.
And of course, the annual fee is something to keep in mind if you'd rather keep fees as low as possible.
Overall, this card has the most potential for business owners who charge Southwest Airlines purchases and don't mind paying an annual fee to enjoy premium card extras.