Is a Credit Card Annual Fee Worth Paying It?
Learn why some consumers shun the idea of paying an annual fee for a credit card while others maximize the useful benefits to make it worth that annual fee.
/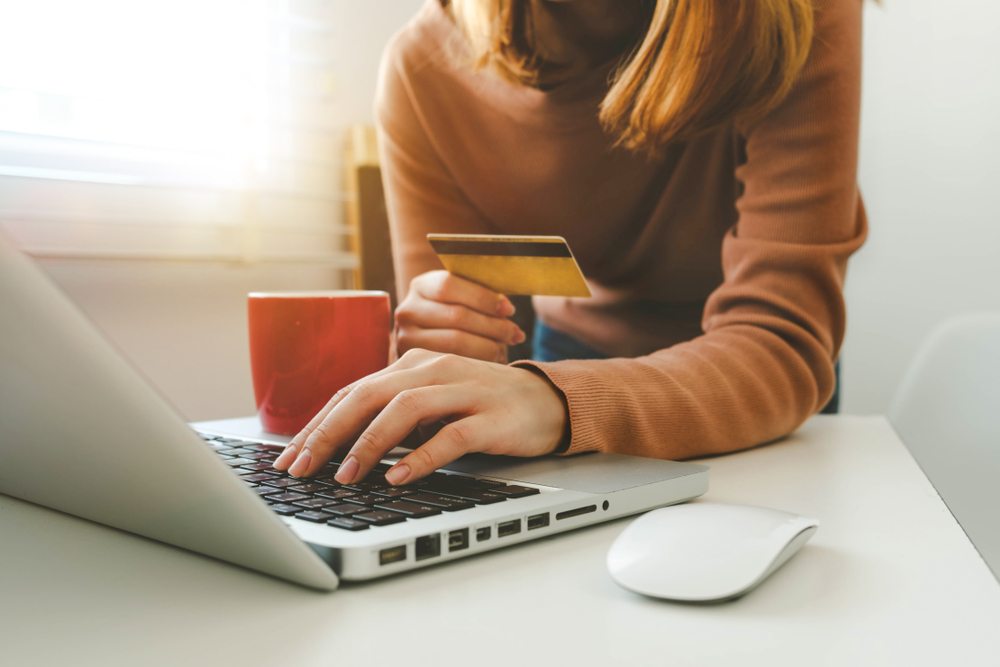 Some consumers shun the idea of paying an annual fee for a credit card while others maximize the useful benefits to make it worth that annual fee.
Annual Fees Usually Mean Better Perks
The annual credit card fee is a dreaded expense that automatically deters a majority of consumers from applying. Depending on spending habits; the annual fee can open the doors to a money-saving venture.
Credit cards that typically carry an annual fee are those that carry extraordinary points or cash back earning rates, are dedicated airline or hotel cards, or resemble prestigious cards that offer exclusive benefits and complimentary perks.
It's important to not be blinded by the attractive introductory offers and first-year fee waivers, which downplay the cost of the annual fee. Instead, look at the long term usage and value of the card to determine the ultimate worth of the annual fee.
Below are examples of measuring costs and benefits of cards with annual fees:
The Supercharged Cash Back Credit Card
*See Rates & Fees. Terms Apply.
Before jumping at a credit card that offers an insane amount of cash back, analyze the true value behind the cost of an annual fee to determine whether or not the fee is worth paying.
For example, the Blue Cash Preferred card from American Express has received plenty of buzz due to its attractive cash back rates.
For a $95 annual fee (see Rates & Fees; terms apply), you will earn 6% cash back at supermarkets on purchases up to $6,000 annually and 1% thereafter, 3% cash back at U.S. gas stations, transit, 6% at select U.S. streaming subscriptions, and 1% cash back on all other purchases.
However, don't forget to account for missed cash back earnings had you not signed up for a credit card with an annual fee.
The Loyalist's Airline Card
The obvious, and most important, factor that justifies the annual fee for a travel company-branded credit card is frequency of use of this company's services.
Airline and hotel credit cards tend to carry annual fees in exchange for accommodation upgrades, the ability to earn more points, and many other perks that may be hard to quantify.
Dig a little and you can find out how much these benefits compensate for the cost of fees.
The United MileagePlus Explorer card is an example of an airline card that makes it relatively easy to determine whether or not the $95 annual fee is worth it.
On the two complimentary United Club passes per year, cardmembers save at least $78 (a one-time pass is $39 online or $50 at the door).
The MileagePlus Explorer card also grants a free checked bag for the cardmembers and one guest on the same reservation - saving $50 per round trip per passenger.
Like most other airline credit cards, the MileagePlus Explorer card offers 2 points per dollar spent with its airlines - United or Continental in this case - and 1 point per dollar spent on everything else.
This is difficult to quantify as each airline membership rewards program has its own miles-to-airfare conversion ratio and airfare tiers.
To get a better idea of the value of the miles, compare the miles redemption cost to the ticket price of airfare - remember to note the dates, times, and seating class.
In general, analyze your tendency to maximize the quantifiable perks on a travel rewards credit card.
On the United MileagePlus Explorer card, the free checked bag privilege would be enough to recover the $95 annual fee on two roundtrip flights. The non-quantifiable perks would be a nice bonus.
The Affluent Luxury Card
Cards that symbolize prestige and luxury are among the most difficult to compute the dollar worth of the enormous basket of benefits and privileges.
Typically, such cards are for consumers who value the idea of getting things done rather than their costs.
One card that has been a popular status symbol is The Platinum Card® from American Express, which charges an annual fee of $695.
*See Rates & Fees
. Terms apply.
The card advertises 10 points per dollar on purchases made through partnering merchants, 2 points per dollar on travel booked online, and 1 point per dollar on everything else. An unremarkable rewards structure to say the least.
However, the other perks of the Platinum Card belong in the upper echelons of card services.
The card offers dedicated concierge and customer service that will help cardmembers in ways such as shopping assistance, making dining reservations at some of the world's finest restaurants, book tickets to exclusive events and experiences, and planning your travel itinerary.
Travel benefits (enrollment may be required; terms apply) include various statement credits for popular brands and services, complimentary hotel amenities and rates, access to airport lounges worldwide, and access to villas and private jet clubs.
The level of flexibility, convenience, and recognition provided by the Platinum Card may be worth the $695 annual fee (see Rates & Fees; terms apply), especially if the cardmember is an extremely busy person. Some even consider their card to be a personal assistant.
See the rates & fees for the mentioned American Express cards: The Platinum Card from American Express (Rates & Fees; terms apply) and Blue Cash Preferred from American Express (Rates & Fees; terms apply).