4 Reasons Why You're Missing a Credit Card Sign-Up Bonus
Learn about the most common reasons that you're missing a credit card sign-up bonus that you're expecting after meeting the requirements by the deadline.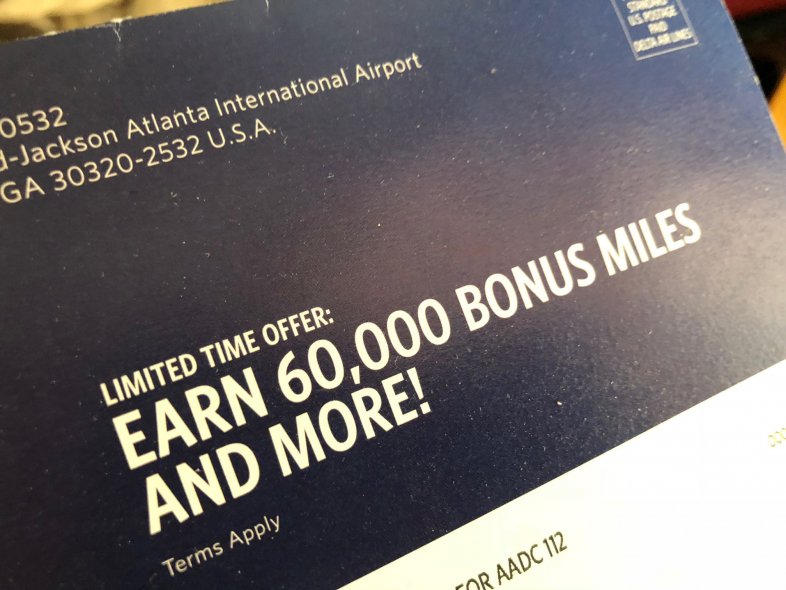 Sign-up bonuses are one of the main reasons people choose a credit card.
A good sign-up bonus can be worth hundreds of dollars.
Credit card companies are keenly aware of the role sign-up bonuses play in enticing consumers to choose their card over competitors.
That's why:
Virtually all credit cards have "fine print" that describe the terms under which a sign-up bonus will be paid.
If you're not entirely aware of what those terms are, you can easily fail to qualify.
Let's clear up some of the mystery behind those sign-up bonus terms.
If you've been patiently waiting for your bonus to come in – but it hasn't yet arrived – you'll need to understand the many reasons why, and where possible, what you can do about it.
1. Processing Time
In most cases, this is the reason why your sign-up bonus hasn't yet paid out.
With a typical credit card sign-up bonus, you'll need to charge a minimum dollar amount of purchases to the card within a certain time frame of card approval.
For example, a card may offer to pay a $300 sign-up bonus after you spend $3,000 in purchases within three months of opening your account.
Many consumers mistakenly believe their sign-up bonus will be paid as soon as they meet the required terms. They may assume, for example, that the bonus will be paid within days of meeting the terms.
The truth is:
That almost never happens.
In most cases, you'll have to wait several weeks – typically anywhere between 6 to 12 weeks – before the sign-up bonus is paid.
The table below provides examples of the sign-up bonus waiting period for several major credit cards:
Credit card sign-up bonus disbursement times
| Issuer | Sign-up bonuses should be |
| --- | --- |
| American Express | 8-12 weeks |
| Bank of America | 8-12 weeks |
| Capital One | Within 2 billing cycles |
| Chase | 6-8 weeks |
| Citi | 8-10 weeks |
| Discover | Within 2 billing cycles |
If processing time is the reason why you haven't received your sign-up bonus yet, it's one of the easiest obstacles to overcome.
You can simply wait until the required processing time has passed for your sign-up bonus to arrive.
But before it gets to that point, you should carefully read the credit card terms and conditions before accepting any credit card.
It will spell out exactly when the sign-up bonus will be paid.
It won't change the outcome of when you'll receive your bonus, but it will help you to better manage your expectations.
2. You Didn't Meet the Spending Requirement
There are a whole bunch of reasons how this happens, often without you even noticing.
You didn't make enough purchases
Maybe, at the time you signed up for the credit card with a sign-up bonus with a $3,000/three month purchasing requirement, you assumed you would easily qualify because you typically spend well over $1,000 per month on a credit card.
And maybe during two of those months, you easily surpassed that threshold. But in one of the three months, your credit card activity was light, because you didn't have much need.
By the end of three months, your spending totaled only $2,877.
Simply put:
You didn't fulfill the requirements to qualify for the bonus.
Refunded purchases
Maybe you spent $3,500 in the first three months of opening the account, which would certainly qualify you for the bonus described above.
But part of that spending was a TV for $700 that you returned to the merchant for a full refund.
That's too bad:
Credit card companies deduct refunds from your qualifying purchases. In this case, your purchase activity was reduced to $2,800, which didn't qualify you for the sign-up bonus.
Ineligible transactions
Consumers typically focus on total purchase activity for sign-up bonus qualification purposes. But credit card issuers have a long list of ineligible transactions.
Typically excluded are:
balance transfers
cash advances
traveler's checks
foreign currency purchases
money orders
wire transfers
similar cash-like transactions
In addition, use of the card for the purchase of lottery tickets, casino gambling chips, race track betting and similar activities are prohibited.
Also excluded will be payments made by check drawn on your credit card account, interest payments, fees – including the annual fee – and unauthorized or fraudulent charges.
Timing errors
In this case, you simply miscalculated the spending requirement deadline.
You calculate the deadline to be August 27, but the credit card issuer calculates it as August 22. If you did meet the required spending by the 22nd, so you're not eligible for the sign-up bonus.
Last-minute purchases not posted to your account
This is a problem that's completely beyond your control.
If the cutoff date is the 22nd, and you make a purchase on the 20th, but the merchant doesn't submit the purchase until the 24th, it hits your account after the deadline.
Look:
You may already experience this. Pending credit card transactions can take a few days to actually post to your account.
3. Wrong Frequent Flyer or Loyalty Account Number
This is a cause more commonly affecting travel programs.
If the bonus requires participation in a frequent flyer or loyalty program, and you enter the wrong account number, your purchase activity won't count toward the sign-up bonus.
4. Abuse, Misuses or Gaming of a Sign-up Bonus Offer
You're a completely honest person as most people are. But not everyone else is, and the credit card companies are well aware of that fact.
For that reason, they're careful to monitor any potential misuse of a card eligible for a bonus or any other benefit.
An example of the fine print from American Express:
"If we in our sole discretion determine that you have engaged in abuse, misuse, or gaming in connection with the welcome offer in any way or that you intend to do so (for example, if you applied for one or more cards to obtain a welcome offer (s) that we did not intend for you; if you cancel or downgrade your account within 12 months after acquiring it; or if you cancel or return purchases you made to meet the Threshold Amount), we may not credit Membership Rewards points to, we may freeze Membership Rewards points credited to, or we may take away Membership Rewards points from your account."
Credit card issuers are serious about the abuse of their programs, to the degree that they'll even consider canceling your credit card entirely if you're determined to have committed any infractions.
Noticed as well that the language also references "if you cancel or return purchases you made to meet the threshold amount."
That means being careful about making returns even after you qualify for the sign-up bonus.
The Best Resolution: Call the Credit Card Issuer
Before we get to that, let's start by saying that you need to completely familiarize yourself with all the details and terms of any credit card sign-up bonus offer.
The best solution to any potential problems is prevention, and that can only happen at the very beginning.
Make sure you're aware of any requirements or restrictions, and be fully prepared to meet them.
For example, if the cutoff date for purchases to qualify for a sign-up bonus is the 17th of the third month, plan to have all your purchases done by the 10th. That will give you an extra week of breathing room. And if the purchase requirement is $3,000, plan to have at least $4,000 by the cutoff.
But what happens if you've done everything right, and the promised bonus still doesn't come?
That's when you call the credit card issuer. Many times, discrepancies can be solved simply by making contact.
So:
Call the number on the back of your credit card, and make sure you're directed to the proper party.
Fixing the issues with your sign-up bonus
You may need to call multiple times if you can't reach a representative who can (or is willing to) help you.
But if you do reach representative, and you're not satisfied with the outcome, never be afraid to request a conversation with one of the higher-ups.
Sometimes the first representative you speak with simply doesn't have the authority to help you.
But a manager may have the ability to work out your situation.
If all else fails, you do have the option of contacting the Consumer Financial Protection Bureau (CFPB), which is an agency of the US government specifically established to help consumers deal with credit-related issues.
Just be aware:
If you go this route, you'll need to make sure you can prove that you fully complied with all requirements of the sign-up bonus program, and didn't commit any of the infractions that might exclude you from rightfully collecting on it.
Conclusion
Sign-up bonuses are one of the main reasons to select a particular credit card.
But never assume getting the bonus will be automatic, or that the issuer will be flexible in bending the rules.
They certainly want your business, but sign-up bonuses do involve a cost to the issuer. The spending requirements that come with the bonuses help to offset that cost.
With that in mind, do your best to fully comply with all requirements – starting with being fully aware of what they are before you open an account – then contact any necessary parties after the fact if the bonus still hasn't been paid.