The Best Credit Cards to Use for Travel to Costa Rica
Find out which credit cards are the best when traveling to Costa Rica and learn how you can use them effectively during your trip.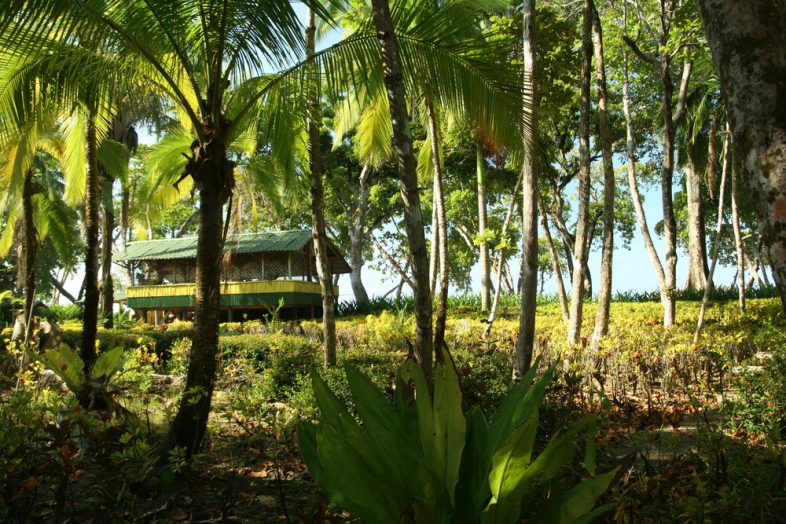 Costa Rica is a vacation destination that works on many levels.
First, it's a warm and sunny place during its dry season from December to April, making it a perfect place to get away from the North American winter.
And even during our summer, Costa Rica goes through a "green season" of rain that's great for exploring the rainforests and taking on its whitewater rivers.
Other great activities include zip lining, going horseback riding, visiting hot springs.
Finally, Costa Rica is known for its exceptional cuisine, which features many tropical fruits, fresh seafood, and exotic flavors.
Best Credit Cards to Help You Earn a Trip to Costa Rica
Now that I have your attention, the next thing you need to know is how you can take the most affordable trip to Costa Rica.
Thankfully, Costa Rica is not as far from the United States as many other international destinations, and it enjoys excellent airline service from most US carriers.
Here are the top credit cards and strategies to get you an award trip to Costa Rica:
JetBlue Plus Card
JetBlue offers service from New York and Boston to the beach resorts near Liberia, and from Orlando and Ft. Lauderdale to the San Jose, the capital of Costa Rica.
And one of the great things about JetBlue's TrueBlue frequent flyer program is that you can redeem your points for any flight.
The number of points you need will be related to the cost of the flight, and JetBlue is a relatively low-cost carrier.
This card offers a sign-up bonus to new cardholders and it features 6x points on all JetBlue purchases, 2x points at restaurants and grocery stores, and 1x elsewhere.
Benefits include a free checked bag, a 50% savings on in-flight purchases, and 10% of your points back each time you redeem.
You also get 5,000 points each year on your account anniversary, and a $100 statement credit towards a vacation package purchased from JetBlue.
Finally, you can earn Mosaic elite status when you use your card to spend $50,000 in a calendar year. There's a $99 annual fee for this card and no foreign transaction fees.
Citi Premier
This card offers ThankYou Reward points that can be used to buy airfare through the Citi ThankYou Travel Center, or you can transfer your points to miles with 14 different airlines.
There's a $95 annual fee for this card that's waived the first year, and no foreign transaction fees.
The card allows you to earn 3 points per $1 at restaurants, gas stations, supermarkets, and on air travel and hotels. All other purchases earn 1 point per $1.
One of the ways to get to Costa Rica ist to transfer your points to JetBlue for one of their flights.
Another option is the Flying Blue program of Air France and KLM. Although these airlines don't actually fly to Costa Rica, they are partnered with Delta and Alaska, which both offer service.
It only costs 30,000 Flying Blue miles round trip for an award ticket in economy class.
You could also transfer your ThankYou points to Singapore miles for use on its partners United and Copa of Panama.
These award flights cost 35,000 miles round-trip. Another option is to redeem your points directly with the Citi ThankYou Rewards travel center.
When you do this, your points are worth 1.25 cents each, and you'll have more options than you would when searching for traditional frequent flyer awards.
Chase Sapphire Preferred
The Chase Sapphire Preferred is another good option to earn miles for a trip to Costa Rica. 
The rewards program is suitable for consumers who travel and eat out regularly.
Points are earned in the Chase Ultimate Rewards program, which allows you to transfer points to miles with seven different airline partners, and points with four different hotel programs.
For example, you can transfer your points to United, which offers round-trip awards to Costa Rica for 35,000 miles in economy and 60,000 miles in first class.
You can also reach Costa Rica with their partner Copa of Panama.
Another option is to transfer your points to the Flying Blue program of Air France and KLM.
Just as with ThankYou points, you will need 30,000 miles for a round-trip, economy class award flight with it's also partners Delta and Alaska.
You also have the option of transferring points to the British Airways Avios program, which is partners with American and Alaska.
The Avios program has a distance based award chart, so you pay less for your award trip to Costa Rica the further south you live.
Once you have your airfare booked, consider transferring your Ultimate Rewards points to Hyatt, for use at the Andaz Peninsula Papagayo Resort outside of Liberia. This resort is a particularly great value at only 15,000 points per night.
Finally, you can redeem your Ultimate Rewards points directly for airfare, hotel, car rentals or activities.
Just use the Ultimate Rewards travel center and your points are worth 1.25 cents each toward travel reservations.
This card has a $95 annual fee and no foreign transaction fees.
Which Credit Cards to Use in Costa Rica
Once you reach Costa Rica, you will still want to have the right credit card for your purchases.
Nearly all merchants there that accept credit cards accept Visa and MasterCard, and most accept American Express.
The Discover card is accepted in some places, but not as much as the others.
Like any trip outside of the United States, you'll want to use a credit card that has no foreign transaction fees.
All of the cards mentioned above have no foreign transaction fees, but be careful. Many other cards impose a 3% fee on all charges processed outside of the United States.
Nevertheless, Costa Rica is part of the developing world, and you will still find many shops and stores that don't accept credit cards or those who simply prefer cash.
You should never use your credit card to access cash from an ATM, as it will likely be subject to large cash advance fees, and a very high cash advance interest rate.
In addition, interest will alway be incurred on cash advances. Unlike new purchases, there is no grace period for these transactions.
Instead, you should take always have an ATM card with you to access cash.
An ATM card that works in the United States will work at nearly any ATM machine in Costa Rica.
You can also bring U.S. Dollars with you for exchange, but you are unlikely to receive as good of an exchange rate as you would with your debit card or credit card.
There is a popular expression in Costa Rica called Pura Vida, which roughly translates to "The Good Life."
And if you are able to use your credit card rewards to book an award trip for your vacation there, then you will come to understand exactly what that expression means.
More: Best Travel Credit Cards