How Does Car Insurance Differ when You're Leasing vs. Financing a Vehicle?
Find out whether car insurance coverage requirements may differ when you're choosing between leasing or financing a vehicle.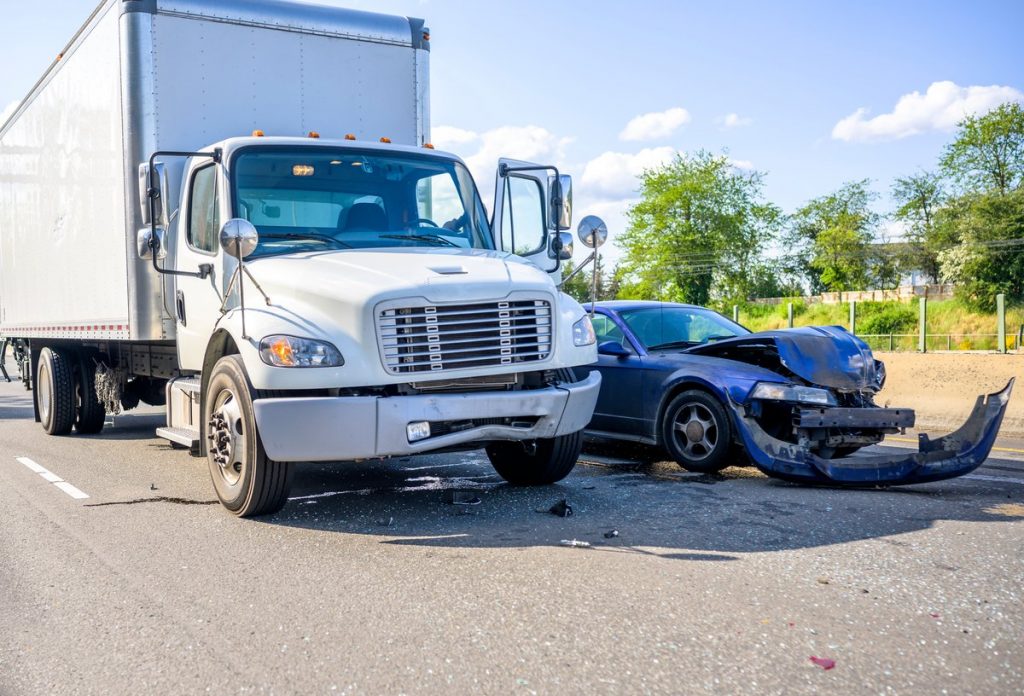 Most consumers are familiar with what's involved with car insurance when financing a vehicle.
But what about leasing?
Are there special provisions, and how does car insurance differ when you're leasing vs. financing a vehicle?
Car Insurance When Leasing vs. Financing a Vehicle
There are more similarities than differences between leasing versus financing a vehicle, where car insurance is concerned.
We'll look at both individually, highlighting the differences you need to be aware of.
Leasing a vehicle
Leasing may seem like a good idea at first glance, and it can be for some.
But there are costs associated with leasing a vehicle that aren't always obvious upfront.
Car insurance is one of those costs.
There are restrictions when it comes to car insurance for leased vehicles as well.
The most basic is the liability insurance requirement.
While you might be able to have state minimum mandated car insurance coverage for a financed vehicle, most leasing companies will require a policy that will carry limits of 100/300/50.
That will be comprised of $100,000 liability coverage for bodily injury to one person, up to $300,000 for liability coverage for bodily injury to more than one person, and $50,000 to cover property damage.
Comprehensive and collision, as well as gap insurance (all three described below), will be a requirement as well.
In exchange
On the positive side, a lease will mean lower car payments each month, without any interest added. And you won't have to worry about the car losing value because you'll be trading it in within a few years.
However, there are restrictions with leases.
A big one is the mileage cap.
Precisely because you'll be returning the vehicle at the end of the lease term, leasing companies limit how many miles you can drive the vehicle.
For example, they may allow you up to 36,000 miles for a 36-month lease. If you exceed the mileage cap, you'll pay a fee for the overage.
In addition to the mileage cap you'll also be required to pay for any damage to the vehicle.
Most leases also require an upfront payment, similar to a down payment. Usually referred to as a "cap cost reduction", it can be several thousand dollars, and serves to keep the lease payments lower than they would be without it.
And of course, the biggest limitation of all with car leases is that you have nothing to trade in at the end of the term.
Financing a vehicle
When you're financing a vehicle, you may not be required to carry such high liability limits like you would for leasing.
It may be possible to carry the state minimum liability amounts, which will result in a much lower premium.
But much like a lease, the lender will require you to maintain collision and comprehensive coverage.
And if the amount of your loan exceeds 80% of the value of the vehicle, you'll also be required to have GAP insurance added to your policy.
Buying a vehicle and financing it can seem more expensive than leasing, at least in the short run.
That's because buying a vehicle will reflect the total cost of acquisition of the car.
That means:
You need to pay the full price of the vehicle, from a combination of your down payment, the trade-in value of your previous vehicle, and the loan amount.
That combination can produce a larger down payment and/or a higher monthly payment than would be the case if you leased the same vehicle.
The financing of a vehicle does have advantages over leasing it. First, at the end of the loan term, you'll own a vehicle free and clear. You can either continue driving it with no monthly payment or trade it in for a new one.
Second, there's no mileage cap to limit your driving.
And third, you won't be charged for damage to the vehicle at the end of the term.
The Different Coverages and Optional Coverages
The state you live in will be a major piece in your car insurance puzzle.
Depending on where you live, different coverages may be required or be optional. From there, you can factor in lender requirements, depending on if you're leasing or buying/financing the vehicle.
All states (except New Hampshire) require you to have at least liability coverage in your policy. But whether your vehicle is leased for financed, the lender will require the following provisions:
Collision
This will cover damage to your vehicle sustained while it is moving, regardless of who is at fault – but especially if you are judged to be the at-fault party.
Deductible amounts are generally $250, $500, or $1,000 depending on what premium you choose.
The higher the deductible, the lower your rate will be.
Comprehensive
This provision will cover your vehicle for damage sustained while it's parked.
That includes:
theft
vandalism
collisions with animals
damage from falling objects
weather-related hazards, like storm damage
Comprehensible also has deductibles, and while they can match those of your collision coverage, they can also be different.
Guaranteed Auto Protection (GAP)
If your car is ever stolen or totaled in an accident this provision will cover any balance shortfall on your loan or lease.
This is most important when the vehicle is totaled after an accident. Car insurance companies will pay a claim up to the value of the vehicle. But if the amount of the loan or lease exceeds that value, there will be a shortfall.
GAP coverage will keep you from having to pay the difference out of your own pocket.
Uninsured/under-insured motorist
Despite state laws to prevent it, a large number of drivers have no car insurance.
Many more have only minimal coverage.
This provision will protect you if you're involved in an accident with either type of driver. Some states require this coverage, but many don't.
However, it's almost certain the lender or leasing company will require it.
Does Coverage Change if You Buy the Vehicle at the End of the Lease?
Buying your leased vehicle after the lease ends is a good option.
This is especially important if you've exceeded your mileage cap or there's damage to the vehicle. By buying the vehicle at the end of the lease term, you'll avoid those penalties.
Leasing also gives you the ability to test drive a vehicle for an extended period of time without buying it. You may have found that you love the vehicle you're leasing and can't imagine driving any other because that one is perfect for you. That's fine, we get it!
Once you decide to buy your leased vehicle, you'll want to get estimates on the value of the vehicle.
Then wait until the end of your lease agreement when the leasing company will discuss the process of buying with you.
Your lender will most likely contact you 90 days before your agreement is up to find out your next move.
If the buyout price of the vehicle is comparable to or below its true value, the purchase may be worth making.
Coverage requirements may change
The only difference in your insurance will be coverage, and the news on this front is generally positive.
For example, once you own the vehicle, you carry the state minimum required liability limits, if you so choose. If you decide to buy the vehicle for cash, you can remove other coverage provisions required by the leasing company (or a lender), like collision, comprehensive, and GAP insurance.
(We're certainly not recommending canceling collision and comprehensive unless your vehicle is worth less than $3,000, but it's always an option with a vehicle you own free and clear.)
Just make sure you remove your leasing company from your leased vehicle policy. You'll also need to add a lienholder as additional interest to your policy if you finance the purchase.
Of course, if you pay cash to buy out the lease, you won't need to add a lienholder at all.
Tips on Choosing a Car Insurance Policy
Strategies to save money on car insurance are similar, whether you lease or finance a vehicle, or even if you own it outright.
Maintain a clean driving record
The single biggest factor that will determine your car insurance premium is your driving record.
If you have one or more at-fault accident or moving violations within the past three years, your premium will be much higher than it will be with a clean driving record.
For that reason, drive carefully and keep your record clean. It's the most important strategy for keeping your car insurance premium low.
Maintain good or excellent credit
Insurers will look to your credit score to determine your rate.
Whether you have a loan, lease, or pay outright, your rate will go up if your score goes down.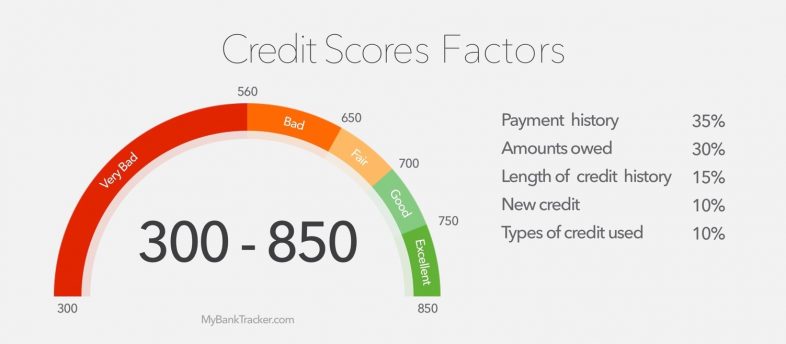 In fact, on a national level, having bad credit means paying an average of 71% more for a full coverage policy than drivers with good credit.
Shop around and consider discounts
It pays to shop for a new policy every two or three years. Just because the company you're with now had the lowest premiums way back when, doesn't mean they still do.
It pays to shop periodically. You'll want to compare prices as companies can charge hundreds to thousands of dollars more or less for the same policy.
Insurers also provide multiple discounts on premiums. Check with your insurer to see how many discounts they have available and compare them with those offered by other companies.
Sometimes you'll pay less for a policy with a different company just because they have a bigger discount on some factor that's unique to your own driving profile.
Be careful using coverage amounts as a savings strategy
When it comes to deciding how much coverage you need, your net worth is where you should start. Your net worth should be matched with your liability limits.
For example, if your net worth is less than $50,000, choose at least 50/100/50 liability coverage. If your net worth is between $50,000 and $100,000, choose at least 100/300/100. If it's more than $100,000, even consider 250/500/100.
You can save money by lowering your liability limits. But with too little coverage, a major claim or lawsuit could force you to pay for any out-of-pocket expenses.
Tread lightly here!
Bottom Line
Leasing a vehicle can be less expensive than buying and financing the same car.
It's likely you'll save money on the down payment, as well as enjoy the benefit of a lower monthly payment. But you'll never own the vehicle, and at the end of the term, you'll have nothing to trade in for the next car.
You should also expect car insurance to be more expensive and somewhat more complicated with a lease compared with a financing arrangement.
The leasing company will require certain provisions in your policy that would be optional when financing the vehicle.
Be sure you calculate the cost of your car insurance premium before leasing your next vehicle. You may find the cost of car insurance makes the leasing arrangement less attractive.