Co-op Insurance: How It Differs From Standard Homeowners Insurance
Learn how co-op insurance differs from standard homeowners insurance because this coverage is still needed even with the co-op's master policy.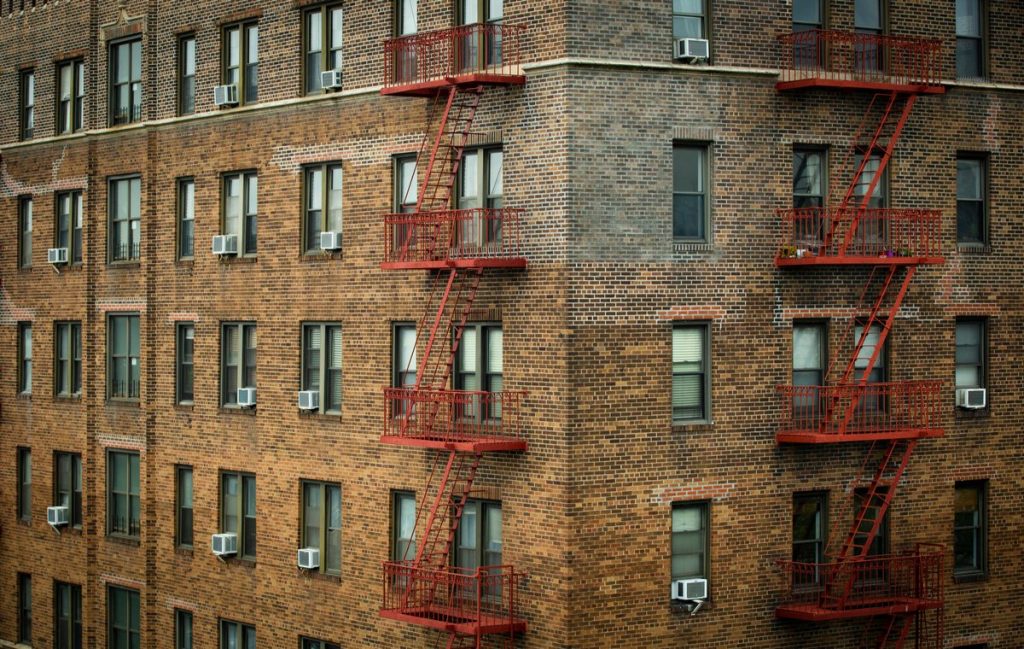 If you live in a co-op, you'll need -- specifically -- co-op insurance, which is technically different from typical homeowner insurance.
However, you can expect a very similar type of coverage for your property.
Here's what you need to know about co-op insurance.
What is a Co-op?
To understand co-op insurance, it's important to first understand how co-op properties differ from other types of properties.
Cooperative housing, or a co-op, is a type of housing ran by a corporation. These are often found in larger cities like New York City. But they differ from a rental apartment because the building isn't owned by a landlord. Instead, it's owned by a corporation.
If you buy into a co-op, you buy a piece or share of the property. This is your individual unit.
Co-ops have a board of directors made up of unit owners. And similar to other types of properties—such as a single-family home or condo—co-op owners build equity in their units.
Master policy
Since a corporation owns the actual building, there's a co-op master insurance policy.
It's also important to understand how master policies work because they influence the type of insurance you'll need as a co-op owner.
The co-op's master insurance policy covers the exterior structure of the building. It covers common areas, too. These include hallways, elevators, and other shared spaces. This policy also extends to the walls inside your unit, the doors, plumbing, and windows.
The corporation's master policy, however, doesn't cover items within your unit.
This is why you need your own co-op insurance.
What is Co-op Insurance?
Co-op insurance is a policy designed to cover items within your unit. These policies protect an individual unit against different types of losses and damages.
In total, a co-op insurance policy covers 16 perils such as:
Fire
Windstorms
Theft
Lightning
Vandalism
Smoke damage
Explosions
Here's a look at what you can expect from a co-op insurance policy.
Dwelling coverage
Similar to standard homeowners insurance, co-op insurance provides dwelling coverage. But coverage with a co-op policy isn't as extensive. It only protects damage that occurs within the walls of your unit.
For example, let's say a fire destroys your kitchen cabinets, flooring, and appliances. The dwelling coverage part of your co-op insurance pays for damages.
On the other hand, dwelling coverage with a home insurance policy covers the entire physical structure or the actual home. It also provides coverage for other structures on the property such as a pool, a shed, or a detached garage.
Personal belongings coverage
In addition to protecting the structure within the walls, co-op insurance also provides personal property protection.
This covers the cost to repair or replace personal belongings damaged by a covered peril. This includes items not permanently attached to the walls:
Furniture
Clothes
Electronics
Jewelry
Artwork
Co-op insurance also helps cover losses or damages to appliances within the unit.
Understand, though, that personal property protection has sub-limits. This is the maximum your insurance company will pay for a specific item.
For example, your insurance company might cover jewelry up to $3,000 per item, or perhaps electronics up to $1,500.
If you have high-value items in the unit, you'll need to add an endorsement or rider to your policy. This increases the sub-limit of certain items.
When filing a claim, insurance companies often pay the actual cash value (ACV) of damaged items. This accounts for depreciation.
But if you add an endorsement or rider to the policy, you can insure the replacement cost value (RCV) of an item.
Liability coverage
Your co-op insurance policy also includes liability coverage. This offers protection if someone is injured in your unit, or if you cause damage to another person's property.
For example, someone might slip and hurt themselves in your unit. If so, you're likely liable for their medical costs and their legal expenses. This part of your co-op insurance reduces your out-of-pocket burden.
Additional living expenses
One benefit of co-op insurance is that it also provides coverage for additional living expenses.
If a covered peril damages your co-op, it might become unlivable during renovations. If so, this part of your policy covers your extra living expenses.
You might rent another home or stay in a hotel. Additional living expenses also pays for restaurant meals while you're living elsewhere.
What Does Co-op Insurance Not Cover?
Although co-op insurance policies offer a lot of coverage, they don't cover everything.
To reiterate:
Your co-op's master insurance policy covers the unit walls, doors, windows, and shared spaces outside of your unit.
Therefore, your individual co-op insurance policy doesn't protect these areas.
It also doesn't offer protection against the following:
Sewer backup
Floods
Earthquakes and other earth movements
Mold
Wear and tear
Pollutants
You can, however, buy additional riders or endorsements to protect against some of the above.
Since many co-op master policies cover plumbing, you're not responsible for issues related to a water backup.
But if you live in a flood zone or an earthquake-prone area, consider getting earthquake or flood insurance.
While the co-op's master policy might include coverage for both to protect the actual building, their policy doesn't protect your personal items within the unit.
Be Aware of the Deductible
Keep in mind:
A co-op insurance policy will have a deductible. This is your financial responsibility before your insurance provider pays a claim.
Deductibles vary, but can be as low as $500 per claim. Therefore, if it costs $9,000 to repair damage to your unit, your insurance provider only pays $8,500.
How to Determine Amount of Coverage for a Co-op
Since you're not responsible for the entire structure as a co-op owner, you don't need as much insurance coverage as someone purchasing a single-family home.
Still, it's important to have sufficient coverage.
This includes getting enough insurance to cover losses or damages to items within the unit (kitchen cabinets, appliances, personal property, flooring, and fixtures you own). Before getting a policy, take a home inventory to estimate the cost of replacing items in the unit.
You can work with your insurance provider to determine the right amount of coverage.
For example, your policy might include $50,000 for unit damage, $35,000 for personal belongings, and $100,000 for personal liability.
Keep in mind, you can increase your coverage as needed. This might be necessary after upgrading the unit with high-end materials. Or, you might increase your liability protection as your assets increase.
Tips to Save Money on Co-op Insurance
Co-op insurance doesn't cost as much as standard homeowners Insurance. Depending on your location you might pay as little as a few hundred dollars per year, or as much as a few thousand dollars per year.
Here's a look at ways to save money on co-op insurance costs:
Raise your deductible
A low deductible limits your out-of-pocket expense when filing a claim. But it will also increase your monthly premium.
To save money, consider increasing your deductible from $500 to $1,000. For example, according to Insure.com the average annual cost of homeowners insurance nationally for a policy with $300,000 coverage and $1,000 deductible is $2,540.
Adjust your coverage amount
Periodically take a home inventory to ensure the right amount of coverage.
Over-insuring your units and belongings can result in paying more than necessary for insurance.
If you don't have expensive valuables in the unit, choose a policy that pays actual cash value instead of replacement cost value to save money.
Shop around
Different insurance companies offer co-op insurance, yet rates aren't the same from provider-to-provider. Get rate quotes from at least three insurance providers to compare prices.
Bundle your policies
You can also save by getting co-op insurance through the company that provides your auto or life insurance. Many insurance companies reward customer loyalty with a multi-policy discount.
Conclusion
Co-op insurance is different from homeowners insurance, although it offers some of the same protections.
Before buying a co-op insurance policy, make sure you understand what your co-op's master policy covers. This coverage can vary among buildings.
Once you're ready to buy co-op insurance, take inventory of your belongings to make sure you get enough coverage to protect the dwelling inside the walls—and your personal items.