Homeowners Insurance Claims: Actual Cash Value vs. Replacement Cost
Learn the difference between actual cash value and replacement cost when it comes to how homeowners insurance policies will pay out your claims.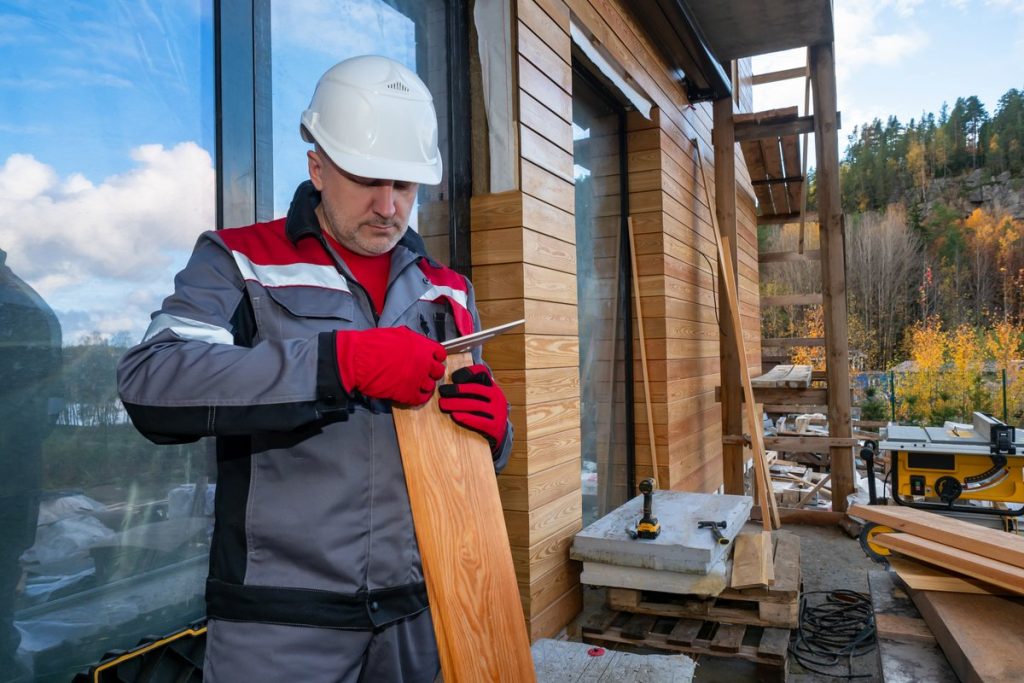 Home insurance is a vital type of policy that protects your house from losses and damages. 
While typical homeowners insurance coverage comes in various levels and protect against 16 named perils, the way you're paid after a covered peril differs.
Depending on your policy, your provider will either pay the actual cash value (ACV) or the replacement cost value (RCV).
What's the difference between these two policies, and which option is right for you?
Here's what you need to know about actual cash value and replacement cost, including how it works with personal property and dwelling coverage.
What is Actual Cash Value?
Actual cash value is the replacement cost of an item minus depreciation. Depreciation is when an item loses value over time, often due to age or wear and tear.
Many home insurance policies only apply actual cash value to personal property. This includes belongings like furniture, clothes, electronics, and jewelry.
So if theft or a fire results in the loss or damage to your TV, your provider will likely pay the actual cash value. This is the value of your TV in its most recent state—before the loss.
To illustrate, let's say you paid $750 for a TV three years ago. Today, your insurance company might determine the actual cash value to be $550. And if so, this is what they'll pay to replace the item.
For dwelling coverage
Actual cash value can sometimes apply to dwelling coverage, too.
Dwelling coverage is the most important part of a home insurance policy. It protects the actual home or structure. It also protects other structures on the property such as a shed, a detached garage, and a fence.
You need enough dwelling coverage to completely rebuild your home.
Coverage for personal property is usually 50 percent to 70 percent of dwelling coverage.
Coverage for other structures is 10 percent of dwelling.
But although you can have an actual cash value policy for dwelling, this isn't recommended.
Since an actual cash value policy takes into account depreciation, the amount you receive from the insurance company might not be enough to rebuild your home—if your property depreciates.
An actual cash value policy for dwelling only makes sense when purchasing an older, historic home. These properties usually require materials that aren't easily available today.
For this reason, they're often too expensive to insure with a replacement cost value policy.
What is Replacement Cost Value?
If you have replacement cost insurance, your provider will pay to replace an item at today's prices. This could be more or less than the original cost.
For example, let's say you bought a washing machine 10 years ago at $500. Today, the replacement cost might be $800. If so, the insurance company reimburses the higher amount.
Most home insurance policies automatically apply replacement cost to the actual structure or dwelling. In which case, the insurance company will pay to repair or rebuild your home with similar quality materials. This applies whether you have a one-year-old home or a 10-year-old home.
You can get replacement cost coverage for personal property, too. This provides additional coverage for belongings that don't depreciate as quickly such as jewelry, collectibles, and artwork.
What You Need to Know About Personal Property Riders
Regardless of whether you choose a RCV or an ACV policy for personal property, you're only covered up to your total personal property limit (50 to 70 percent of your dwelling coverage).
In addition, many insurers have sub-limits for certain items, which is the most they'll pay per item per claim. So you might need broader protection for high-value items. And if so, you can add an insurance rider or endorsement to your existing policy.
Riders (also called endorsements and floaters) allow you to insure certain items separately. These add-ons let you increase the coverage limit of an item, and you also extend your protection to include other scenarios like accidental loss.
So while a replacement cost policy is enough extra coverage for some items, certain high-value items need separate insurance (a rider) to protect their full value.
What You Need to Know About Deductibles
Regardless of whether your home insurance is an actual cash value or a replacement cost policy, you'll have some out-of-pocket expenses.
Every home insurance policy involves a deductible, which is what you pay out-of-pocket before your insurance provider pays a claim.
Deductibles vary, so you can choose a policy with a low $500 deductible, or a deductible up to $1,000 or $2,500.
Some people choose a smaller deductible because they'll pay less out-of-pocket when filing a claim. However, a lower deductible will have a higher premium.
To save money on a monthly basis, consider a higher deductible. This makes sense when you have money in savings to cover this cost after filing a claim.
How Do Insurance Reimbursements Work?
Another thing to keep in mind is how insurance providers handle reimbursements and payouts.
Typically after filing a claim, an insurance company will pay out the actual cash value of an item.
Once you've replaced or repaired the item, you'll then submit receipts as proof.
At this point, the insurance company sends an additional payment to cover any extra money you've spent.
Before this, though, your insurance provider will likely request a list of lost items and their values. They'll review your list and then determine the amount to reimburse.
If damage occurs to your home, an insurance adjuster will visit your property to estimate the repair cost, and then submit this information to the insurance company for review.
To avoid problems when filing a claim for personal property, it helps to keep detailed information about your personal belongings.
This includes:
make and model numbers of electronics and other items
dates of purchases
original prices of items
original receipts
It also helps to have photos or a video of the property inside the home. This is key because some insurance providers require some proof of ownership.
Here are a few tips for a simpler claims process, and to help you save money:
Ask your insurance company about their claims process
The claims process can vary from insurance company to insurance company.
Some companies require proof of ownership before paying a claim, whereas others will decide a settlement amount without any proof.
Understanding how your provider operates can prevent claim issues.
Review your coverage
Periodically take a home inventory and calculate the value of your personal property.
If you buy expensive items and need broader coverage, switch your personal property from actual cash value to replacement cost value.
Or, add a personal property rider to insure certain items separately.
Update dwelling coverage
If you make significant improvements to your home like upgrading the property with high-end materials, talk to your provider about increasing your dwelling coverage.
This ensures you're able to completely rebuild your house after a major peril.
Shop around
Replacement cost value is more expensive than actual cash value. So if you choose the former, shop around and compare rates with different providers to save money.
Ask about discounts
You can also save on home insurance by taking advantage of available discounts.
Most providers offer discounts for bundling your services.
You might also qualify for a discount if you have a low claims history, good credit, or if you add safety features to the home. These include a burglar alarm or deadbolt locks.
Conclusion
Insuring your home and the contents inside can provide peace of mind. But it's important to get the right type of coverage to reduce your out-of-pocket expense.
You'll pay more for a replacement cost policy.
Yet, these policies offer more comprehensive coverage, especially for personal property. Your provider can help determine the right amount of coverage for belongings.
In the meantime, take inventory of the contents in your home and estimate the value of these items. Also, consider a rider for high-value items for added protection.