9 Common Homeowners Insurance Riders to Consider
Learn about the most common and important homeowners insurance riders to provide added coverage for things that are not typically found with a standard policy.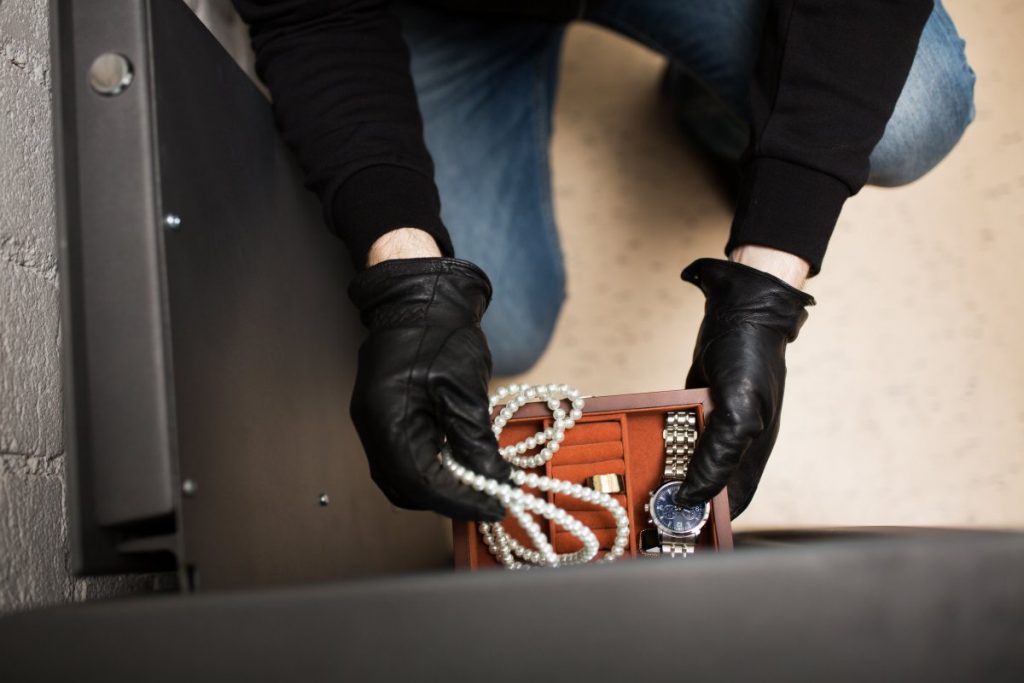 Homeowners Insurance Covers the Basics
The same way you get insurance to protect your vehicle after an accident, homeowners insurance protects your primary residence. 
These policies are required when financing a home through a mortgage company.
But even if you've paid off your mortgage, these insurance policies are highly recommended. Anything can go wrong with your property.
And unfortunately, some losses are extremely costly. This is how a homeowners insurance policy helps.
These policies cover certain losses and damages to your home. These include theft, fire, and wind damage. Policies include different types of coverage, too.
For example:
personal property coverage
liability coverage
dwelling protection
other structure protection
A policy will even rebuild your home if it's completely destroyed.
Yet:
Homeowners insurance doesn't cover everything.
So it's important to have a conversation with your insurance agent to see whether you'll benefit from adding a rider.
What Is a Homeowners Insurance Rider?
Simply put, a homeowners insurance rider is additional coverage for other parts of the home and certain high-value items.
Some people think riders aren't necessary since standard homeowner insurance policies cover personal belongings.
But there are two things to keep in mind.
a standard homeowners insurance policy doesn't cover all personal belongings
you have to pay a deductible before the policy covers a personal belonging
Sometimes, the insurance deductible is more than (or close to) the cost of the belonging, which doesn't really help you. 
To illustrate, let's say someone steals a wedding ring valued at $1,000. If you have a homeowners insurance deductible of $1,000, you won't get anything from the insurance company.
Another benefit is that riders have their own or separate deductible. This is typically lower than the deductible on a standard policy.
Common Types of Homeowners Insurance Riders
Here's a look at common homeowner insurance riders:
1. Jewelry rider
If you have high-value jewelry, perhaps a wedding ring or a family heirloom, talk to your insurance company about adding a jewelry rider. 
Although a standard policy usually replaces jewelry after a theft or other covered event, the policy only provides coverage up to a certain amount.
This coverage can be as little as $500 or $1,000. 
If you have a higher deductible policy, you must take this into account, too.
Talk to your insurer about the value of your jewelry to ensure getting adequate coverage.
Items you can insure include necklaces, rings, watches, etc.
The benefit of a jewelry rider is that they have flexible deductibles. These deductibles can be as low as $0.
2. Specialty items
Not only can you add a rider for jewelry, but you can also add a rider for specialty items in the home and personal collections.
This includes artwork, antiques, coin collections, instruments, and even furs. 
Again:
Many standard homeowner insurance policies will cover some of these items. But there are limits to how much they'll cover to replace or repair.
If you add a rider, you'll receive coverage up to each item's appraised value.
Talk to your insurance agent for recommendations on riders to protect your collectibles or speciality items. 
3. Water back up
Unknown to some, a standard homeowners insurance policy limits the type of water damage it'll cover.
Policies often cover water damage caused by a burst pipe or a broken appliance within the home. 
The policy, however, does not cover water damage caused by a backed up water drain or sump pump.
To protect yourself in the event of this type of back up, you'll need to add a water back up rider to your current homeowners insurance policy.
4. Building code coverage
If you file a homeowners insurance claim to repair your property, the policy pays to repair your home to its original state.
But depending on the age of your property, its original state might not be up to current building codes.
If not, a contractor will need to bring the property up to code. 
This can be costly.
And unfortunately, your homeowners insurance policy will not cover this cost.
You'll have to pay the difference out of your own funds. 
If you add building code coverage, though, you're protected in this circumstance. Your policy will pay to bring your home up to code.
5. Business property coverage
Do you operate a small business on the property?
If so, you probably have a lot of business equipment in the home. This can include computers, supplies, materials, and other electronics.
For this reason, it's a great idea to have additional coverage to protect your business equipment. 
Standard policies do offer some coverage, but it's limited.
Your current policy might only cover up to $1,000 for business property. If you have $3,000 or $5,000 worth of inventory damaged or lossed due to theft, you're not compensated for the entire loss.
6. Identity theft coverage
Surprisingly, you can also add an identity theft rider to your homeowners insurance policy. 
Identity theft has been one of the fastest-growing crimes. This is when someone steals your personal information and uses it for fraudulent purposes.
Notably:
They can open credit cards in your name, loans in your name, etc. 
If you're a victim, it takes a lot of time and money to undo the damage.
An identity theft restoration rider helps cover some of the legal fees incurred restoring your good name.
7. Landlord rider
Keep in mind that a standard homeowners insurance policy protects a primary residence only.
If you move out of the property and rent it out, you'll need additional coverage. 
One option is to purchase a separate landlord's insurance policy to protect the home. Before doing so, speak with your insurance agent.
Instead of purchasing a separate policy, you might be able to add a landlord rider or rental income property rider to your current policy.
This protects the property in the event of losses or damages. It doesn't, however, protect your tenants personal belongings from theft, fire, or storm damage.
So, encourage tenants to purchase a renter's insurance policy. 
8. Accidental loss coverage
Accidental loss rider is another insurance endorsement to consider.
Your standard homeowners insurance policy may not cover accidental loss of a high-value item. So if you lose an expensive jewelry piece or other personal belonging outside the home, the policy will not compensate the loss. 
The exception is if you add an accidental loss rider.
If you lose a covered item, the insurance policy will pay the replacement cost, after you pay the deductible.
9. Lawn and garden rider
If you have a yard, it's also wise to consider adding a rider that covers your landscaping.
This helps covers certain damages to your yard after a storm or other event.
It can pay the cost to fix your landscaping, such as tree removal after a wind or ice storm.
Other Types of Insurance to Add
Along with adding an insurance rider to help reduce your out-of-pocket expense, you can also consider earthquake or flood insurance. Both events aren't covered by a standard homeowners insurance policy. 
If you're financing the property, your mortgage company may require earthquake or flood insurance depending on the location of the home.
But even if your mortgage company doesn't require these, it's worth looking into getting a policy. 
In the event of external flooding or an earthquake, you'll have to pay for damages out-of-pocket without coverage.
Even if your city is a declared disaster area — meaning you're eligible for federal assistance — the assistance you receive from the government might not be enough to cover all repairs and damage.
Final Word
Protecting your assets is one of the best financial decisions you can make.
But while a standard homeowners insurance policy offers a lot of protection, it doesn't cover everything.
So it's important to do an audit of your personal situation to see whether you'll benefit from additional coverage. 
Speak with your insurance agent to discuss your options and get quotes.
Insurance riders are relatively inexpensive, costing less than $100 a year.