How to Create a Home Inventory for Homeowners Insurance
Learn how to create and maintain a home inventory list to track the valuable belongings that need coverage under your homeowners insurance policy.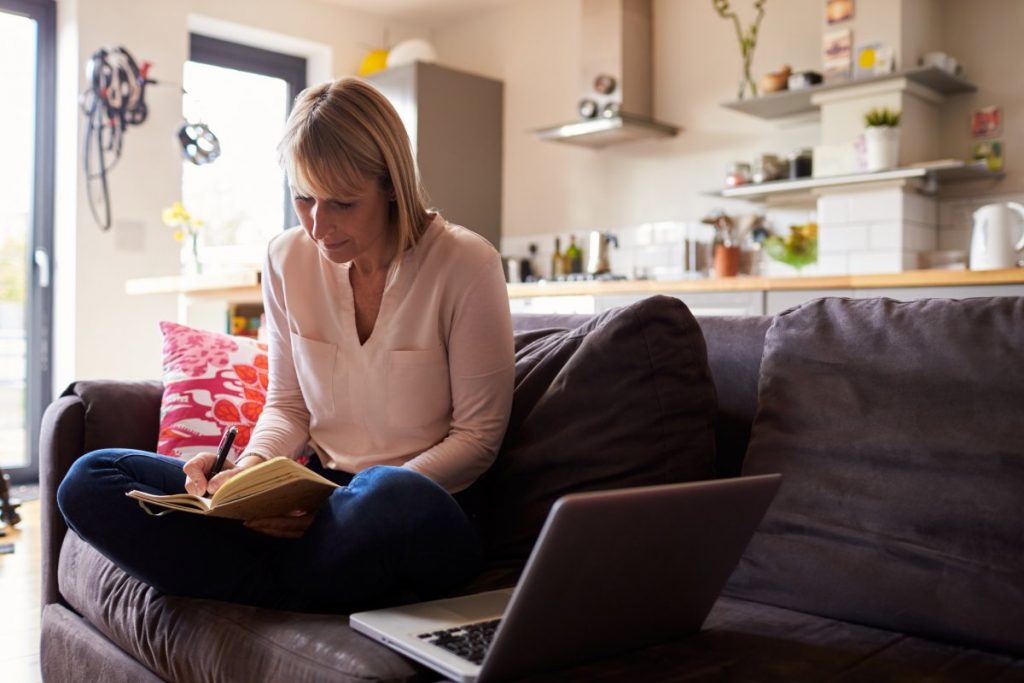 If you own a home, homeowners insurance (although not required by law) is must-have protection.
And, If your home sustains losses or damages, you'll call your home insurance provider and file a claim. The provider will review your claim, and then offer reimbursement to cover your losses.
Insurance can provide funds to replace personal belongings such as clothes, furniture, electronics, and more.
But unless you have a photographic memory, keeping track of personal items in your house can be challenging.
If a major disaster like a fire or storm completely destroys your home, you might be unable to recall everything you had in the property.
Also, some home insurance providers will require "proof of ownership" before issuing funds to repair or replace a covered item.
For this reason, you need to keep good records with a home inventory.
What is a Home Inventory, and Why Is It Important?
A home inventory is basically a list of your personal belongings in the home. You'll provide this list when filing a home insurance claim.
Even though home insurance protects against losses and damages, insurance fraud is a problem.
Some insurance companies use a home inventory or other proof of ownership to help mitigate this fraud.
If you don't have proof of ownership when filing a claim, there's a chance that your insurance company will not cover the cost of lost items.
This can significantly reduce your claim amount, meaning you'll have to replace some of your personal items out-of-pocket.
Creating an inventory makes it easier to file a home insurance claim. It also helps you receive reimbursement faster for property you've lost.
How to Create a Home Inventory for Homeowners Insurance
Depending on your amount of personal belongings, creating a home inventory can be a slow, tedious process. But, you'll be thankful for this inventory in the event of filing a claim.
You'll essentially create a record of your personal belongings. And not just a record of larger items—but smaller items, too.
Here's how to get started:
1. Decide how to organize your home inventory
Different tools can work when creating a home inventory. Some people prefer a written inventory, whereas others prefer something digital or on the computer.
If you're using a written inventory, you can use a notebook and create different columns. Sample columns include:
name of the item
make and model
serial number
purchase date
purchase price
If you prefer a computer spreadsheet, you can use similar columns to organize the inventory.
Using a spreadsheet might be better than using paper. Unlike a paper inventory, you can create a backup copy of a spreadsheet or upload it to a cloud server. In which case, it's retrievable even if you can't access your computer.
You can also use home inventory apps.
Several app-based programs allow you to easily create inventory lists, upload photos, and provide detailed information about your personal belongings.
This is an option if you're not familiar with spreadsheets, yet you prefer a digital inventory.
2. Start with one room at a time
As you create your inventory, start with one room at a time. This way, you don't overlook or forget to add items to your list.
Go through each room and write down every item in the room. This includes larger items such as furniture and electronics, and smaller items like rugs or decorations.
Take your time to avoid getting overwhelmed. Maybe take inventory of one room per day.
You can take inventory of your living room one day, and maybe your kitchen the next day. As far as your kitchen, don't forget to include plates, glasses, and silverware in your inventory.
3. Provide descriptions
For each item in your inventory, provide a detailed description. This includes brand names.
For electronics, you should also include the make, model, and serial number. A home inventory should also have other details, too.
These include the date of purchase and the purchase price of the item.
Understandably, you might not know this information off-hand. If possible, go back and review credit card or bank account statements. This might work if you can remember the month of a purchase. For certain items, complete a quick online search to check prices.
But if you don't have this information, you can provide realistic estimates.
4. Include items outside of your home
Also, don't forget to include items outside your home. This consist of items stored in your garage, basement, or attic.
Home insurance policies also protect against personal items stored away from the property. Items stored outside the house can include tools, bicycles, and sporting equipment.
5. Take photos
Also, don't forget to take detailed photos or videos of your personal belongings. This can speed the claims process.
Videos and photos are also helpful because maybe you forgot to include an item on your inventory. If so, showing proof of ownership can improve the odds of receiving reimbursement for this item.
Don't forget to photograph or video smaller belongings, too. These can include jewelry like your wedding ring, high-value earrings, or high-value knickknacks.
What You Need to Know About Expensive Items
If you have a lot of high-value or expensive personal items, consider adding an insurance rider or endorsement to your policy. These provide extra coverage in the event of loss or damage.
Expensive items can include jewelry, furs, musical instruments, and collectibles.
What you might not realize is that most standard homeowners insurance policies only cover items up to a certain dollar amount.
For example, your standard policy might cover jewelry up to $1,500 per item. Yet, you might own jewelry pieces valued at $5,000 or more.
In this case, talk to your insurance company about increasing your personal property coverage.
You can add riders or endorsements to insure the full replacement value of certain personal items.
Tips for Creating a Home Inventory
Keep a backup
One important thing to remember regarding a home inventory is to keep a backup.
If using a spreadsheet on your computer, you can store a backup in a cloud server, or print a hard copy. Put the hard copy in a fireproof safe. If you prefer a written inventory over an app or spreadsheet, keep this in a fireproof safe, too. You can also keep another copy at an offsite location.
Perhaps a friend's house or inside a storage unit.
Update your inventory periodically
Some people will update their inventory every time they move into a new home or apartment.
But depending on how often you purchase new items or redecorate, you might need to update your inventory more often—maybe quarterly.
Don't forget to include clothes
When creating an inventory, some people focus on larger, more expensive items like furniture, electronics, and jewelry. But don't forget to include photos of your clothes, too.
In your inventory, include the number of items per category.
For example, you might include 10 pairs of jeans, 15 pairs of shorts, 30 tops, and so forth. Include information about brands and prices, especially if you own a few expensive pieces.
Keep receipts
Although insurance companies will accept price estimates for items on your inventory, it also helps to maintain copies of receipts as confirmation.
This can speed the claims process.
Contact your insurance provider
It also helps to ask your insurance provider about requirements for filing a claim for personal belongings.
Watch out:
The rules can vary from company to company.
Some companies are strict and require receipts. Others are more lenient and will accept an estimation of price or value.
Conclusion
Insurance is something you don't want to use. Yet, it comes in handy in a worst-case scenario.
Over the years you'll accumulate several personal belongings.
In which case, it can cost tens of thousands of dollars to replace them after a covered event.
But while homeowners insurance will replace personal belongings, you often have to provide proof of ownership when filing a claim.
Creating a home inventory might seem tedious, but it's an invaluable tool to make the claims process easier and faster.