Connecticut Car Insurance: Get Coverage at the Lowest Rates
See the average car insurance premiums for drivers in Connecticut and learn how to obtain the right coverage and the lowest rates.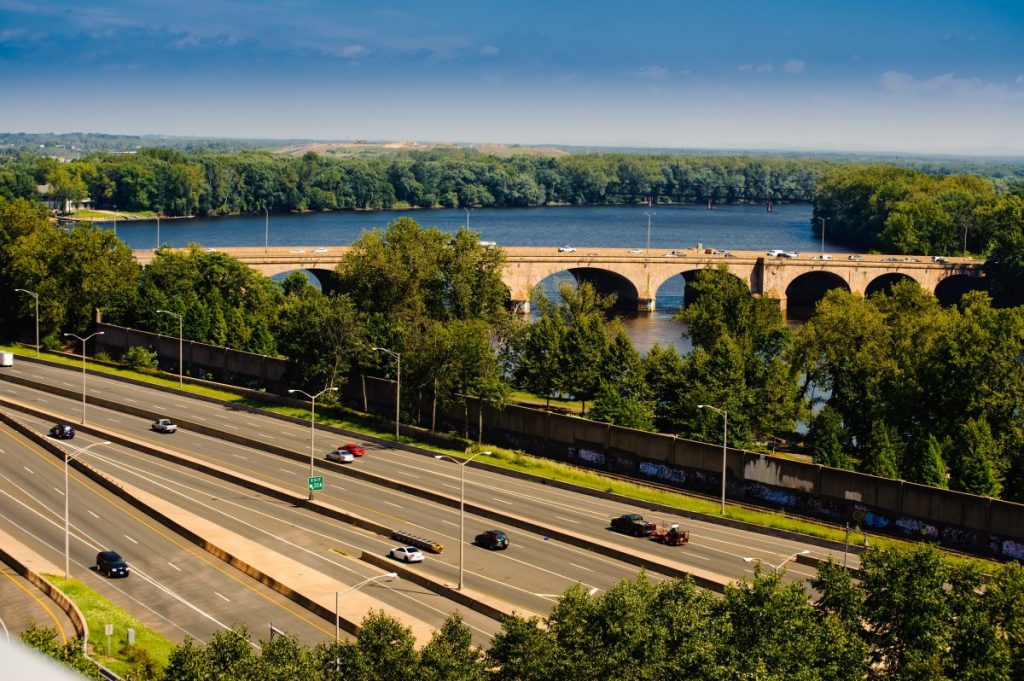 Connecticut is one of the most expensive states to have car insurance in.
The average Connecticut car insurance rate – with "full coverage" – is an eye-popping $1,771 per year.
With high car insurance rates, it's even more important to find the right amount of coverage for a price that works for you.
Below is a guide in which we'll be helping you find the right rate to match the type of coverage you'll need.
Average Car Insurance Rates in Connecticut
Statewide average premiums in Connecticut for three popular car insurance coverage levels (all premium information we'll be providing comes from our sister site, CarInsurance.com.)
"Full coverage" –100/300/100***, with comprehensive and collision coverage, including a deductible of $500: $1,771 per year
Liability only, with 50/100/50: $868 per year
Liability only, using the state minimum coverage levels: $761 per year
(***100/300/100 refers to liability coverage levels.
The first number represents bodily injury or death to one person in a single at-fault accident.
The second number represents bodily injury or death to two or more people in a single at-fault car accident.
The third number refers to property damage caused to other vehicles in an at-fault accident. Full coverage also includes collision and comprehensive coverage, which pays for repairs to your vehicle no matter who is at fault.)
It's important to understand you're unlikely to pay the average rate for car insurance in Connecticut.
In fact:
The premium you'll pay may not even be close.
Averages are based on the general population, but each driver's premium will be determined by factors unique to the driver him/herself.
Factors that Will Affect Your Connecticut Car Insurance Premium
Below are seven factors that will determine the premium you'll pay for Connecticut car insurance.
Gender
In most states, gender will play a large role when it comes to your premium.
However, in Connecticut rates are around the same amount regardless of gender.
A 30-year-old male will pay $106 per month for state mandated minimum coverage, while a 30-year-old female will pay $104 per month for the same policy.
Your age
Like most states, age in Connecticut is a major factor in determining your rate. This mostly affects drivers under the age of 25 the most.
An 18-year-old male driver living in Hartford will pay $448 a month, or $5,376 per year, for state minimum coverage. A 30-year-old male also living in Hartford with the same coverage will pay $104 a month, or $1,248 per year.
Insurance rates will also go up once you pass the age of 65. A 75-year-old male will pay $130 per month, or $1,560 per year, while a 30-year-old male with the same policy will pay $104 per month, or $1,248 per year. The difference isn't as pronounced as it is with younger drivers, but is a factor.
Driving history
Your driving history will be the biggest factor in determining your insurance rate.
Speeding no more than 10-15 miles over the limit will produce a 17% premium increase. Speeding 30 miles over the limit will produce a 30% premium increase.
The impact of driving under the influence will have an even greater effect.
The average increase in Connecticut is 48% for a DUI/DWI first offense (subsequent offenses will be much higher and carry serious penalties).
Premium increases based on at-fault accidents can also result in a higher premium.
A typical car insurance premium in Connecticut will increase by 31% after an accident claim that's determined to be your fault.
That's just an average, since the premium increase will vary based on the dollar amount of any property damage claim, or whether or not the accident resulted in bodily injury. That percentage will also change depending on your car insurance carrier, since each company assesses risk differently.
Credit profile
Your credit score will play a large role as well.
In Connecticut, a driver with bad credit will pay 56% more on their premium than a driver with good credit.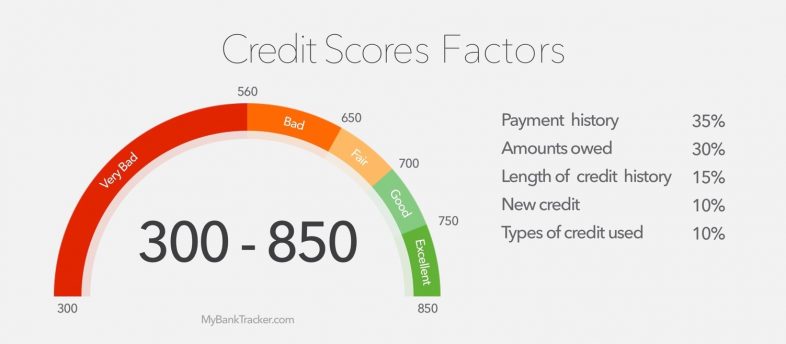 It's important to compare company rates to find the right premium. Some companies charge higher premiums for bad credit than others, so you'll need to shop.
Coverage amount
We previously provided the factors that play into statewide average premiums based on the most popular coverage.
Remember:
A policy with liability limits of 100/300/100 is $1,771 per year, while liability coverage limits of 50/100/50 is $868. State coverage for minimum liability is $761 per year.
There's an important caveat when it comes to coverage however. Even though you can reduce your premium by taking lower liability amounts, it's not always recommended.
The liability coverage in your policy should roughly match your net worth.
For example, if you're a new driver, and you have few assets, you can take the state minimum coverage levels. But if your net worth is something over $100,000, you may want to choose 100/300/100 coverage. If your coverage limits are too low the injured party in an accident that's determined to be your fault can sue you for the excess amounts.
The vehicle(s) you want covered
You can expect to pay more for coverage on a new vehicle than one that's several years old.
Similarly, certain vehicle types, like pickup trucks, luxury cars, sports cars and SUVs are also more expensive to insure.
Sedans and older vehicles are typically less expensive due to lower value. This is especially true if the vehicle is more than 10 or 12 years old, and worth no more than $3,000 or so. If you own a vehicle that fits that profile, you may not need collision and comprehensive coverage. That alone can save you several hundred dollars per year.
The insurance company
The company you choose will be an important factor. The difference in pricing for the same premium between different companies can amount to thousands of dollars.
Below are the average statewide premiums for full coverage (100/300/100) by six major carriers operating in Connecticut:
GEICO: $946 per year
Nationwide: $1,254 per year
State Farm: $1,463 per year
Progressive: $2,026 per year
Allstate: $2,462 per year
Foremost: $2,478 per year
Notice that Foremost, the most expensive provider, charges premiums that are more than double those of GEICO, the least expensive provider.
This is an excellent example of why it's important to shop between carriers before settling on the one for you.
Average Connecticut Car Insurance Rate Based on City
Even within the same state, there can be major variations in premium levels from one city or town to another.
With the statewide average premium at $1,771 in Connecticut for 100/300/100 coverage, average premiums on a local level are as follows:
Bridgeport: $2,333
Hartford: $2,527
New Haven: $2,457
Stamford: $1,829
Waterbury: $2,355
Car insurance will most likely be higher in more populated areas such as Hartford.
More populated areas mean more traffic and greater potential for accidents. Rural and more remote areas will have lower rates.
Auto Insurance Laws in Connecticut
Connecticut car insurance laws require that drivers carry minimum liability coverage limits of 25/50/25 on their vehicle.
The minimum car insurance requirements in Connecticut are listed below:
Minimum bodily injury liability, one person: $25,000
Minimum bodily injury liability, two or more people: $50,000
Minimum property damage liability: $25,000
Uninsured/underinsured motorist bodily injury: $25,000/$50,000
Connecticut is not one of the 12 states with no-fault car insurance laws.
In a no-fault state, drivers typically recover damages and liability against their own insurance providers.
In an at-fault state, like Connecticut, recovery is obtained against the insurance company of the at-fault party.
Basic Information on Optional Coverages in Connecticut
As is the case in virtually every other state, there's a wide range of optional coverages available to add to your policy in Connecticut. The most popular include:
Collision
Though Connecticut requires you to maintain property damage coverage, that's designed to pay for damage to another party's vehicle in an accident where you're at fault.
It will not cover damage to your vehicle.
That's where collision coverage comes into the picture. It will cover the cost of repairs to your vehicle, regardless of who is at fault.
Comprehensive
This provision typically comes along with collision coverage.
The two together also are where deductibles apply. A $500 deductible means you will pay the first $500 of damage to your vehicle and the insurance company will pay everything above.
While collision covers damage to your vehicle while it's in motion, comprehensive covers damage sustained while it is parked. This can include storm damage, falling tree limbs, or even theft of the vehicle.
If you have a loan or lease on your vehicle, the lender will require collision and comprehensive coverage.
Guaranteed Auto Protection (GAP)
If your car is ever stolen or totaled in an accident this add-on can help you cover the loss by paying off the lease or loan.
It's not required (except by lenders on cars with loans greater than 80% of the vehicle's value) but it is recommended if you believe you owe more on your car than it's worth.
There are many other optional coverages available. When shopping for a car insurance policy, request all available options are from the company to see which are right for you.
Tips to Get the Best Rates on Connecticut Car Insurance Policies
Below are the most popular strategies to get the best rates on car insurance in Connecticut:
Drive safely
Poor driving history can have the most impact on your premium. Drive safe and avoid any violations or at-fault accidents.
A clean driving history for at least three years will provide you with the best rates available.
Complete a safe driver course
If you have a poor driving history, your insurance company may allow you to complete an approved safe driver course.
It could lower your premium by 10% or more, but exactly how much the discount will be will depend on the company.
Increase your deductible
You can often save hundreds of dollars per year by increasing your deductible from, say, $500 to $1,000. But be sure you have the extra savings to cover the higher deductible.
Take advantage discounts
Car insurance companies typically have at least a dozen discounts.
Check with your insurance company to see how many discounts they have available and take advantage of any and all that apply to you.
Keep your credit clean
Since you can expect to pay 56% more for car insurance in Connecticut for having poor credit, keeping your credit clean for at least the last two or three years will help you get a better rate.
Shop for the lowest cost provider
As we saw above, the difference between two insurance companies can easily be $1,000 or more for the same coverage.
Shop around and see who has the best rate before settling on the company.
Bottom Line
With such high car insurance rates in Connecticut, it's important to find the right amount of coverage at a price that fits your budget.
But at the same time, you don't want to be stuck with too little coverage, which might open the door to another driver pursuing your personal assets.