Liability-Only vs. Full Coverage: What is the Difference in Auto Insurance?
Learn the differences between liability-only and full coverage policies when it comes to car insurance and which one you should consider based on your needs.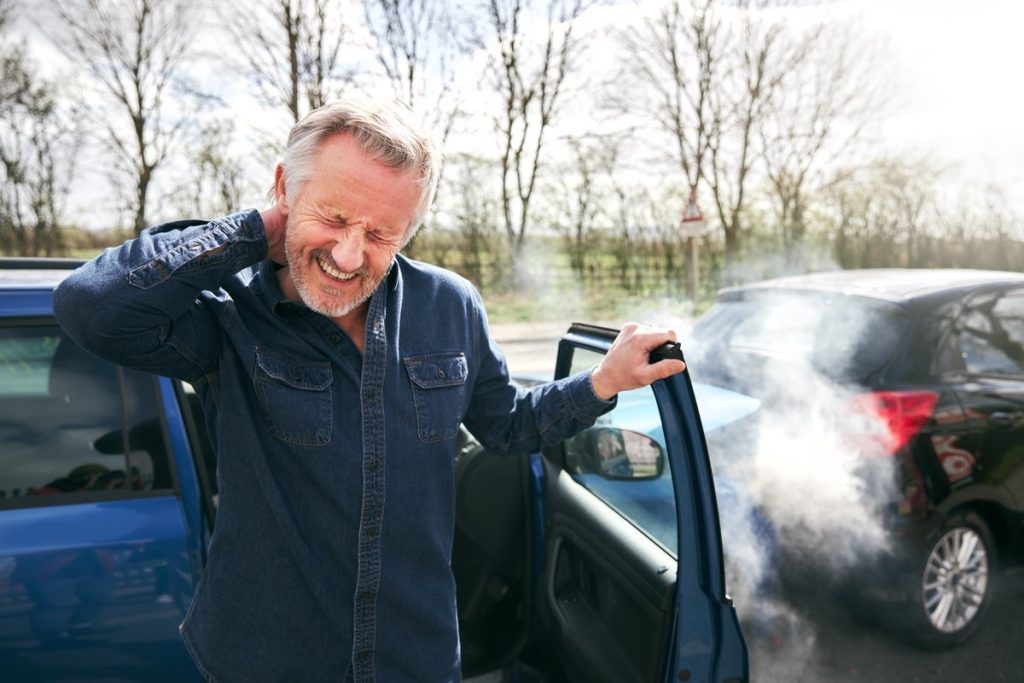 Car insurance is typically sold as something of a package deal.
Most states impose minimum standards for liability insurance, but other provisions are frequently added to the policy to provide protection against additional hazards.
But, it is possible to take a liability-only policy.
Such a policy will meet state minimum car insurance requirements, though it won't provide the same level of protection you'll get from a policy with full coverage.
What is Liability-Only Coverage?
There are two parts to liability insurance:
bodily injury (BI)
property damage (PD)
Both are required in virtually every state as part of state minimum requirements.
The higher your liability limits, the more protection you'll have in an accident.
Bodily injury liability
This covers medical bills in the event that you injure someone with your vehicle, up to your policy limits.
Medical and funeral expenses, as well as lost income and legal defense for a lawsuit regarding injuries caused by your vehicle will be covered under BI as well.
Property damage liability
Up to your policy limits, any damage that your vehicle causes to another party's vehicle will be covered under PD.
This provision will also cover if your vehicle is responsible for any damage done to someone's home or other property.
Legal defense will be provided if a lawsuit for property damage caused by your vehicle is brought against you.
But property damage liability will not cover repairs to your vehicle or full replacement if it's totaled.
However, neither bodily injury liability nor property damage liability will cover costs for any injuries to yourself, or damage to your own vehicle.
It also excludes damage sustained from collisions with animals, as well as from storms, vandalism, floods and theft.
The basic levels of coverage
State minimum is the least amount you'll need to carry to legally drive on the road.
The minimum requirements are usually 25/50/25:
$25,000 is for bodily injury for one party
$50,000 for bodily injury to two or more parties
$25,000 covers property damage that you cause
Commonly, the next liability coverage limit will be 50/100/50:
That translates into:
$50,000 for bodily injury for one party
$100,000 for bodily injury to two or more parties
$50,000 in property damage that you cause
Full coverage typically carries 100/300/100 to cover injuries and property damage sustained by the other party in an accident determined to be your fault.
But it also adds comprehensive and collision, which will cover damage to your car.
What is Full Coverage?
Full coverage exceeds the state minimum and liability insurance levels.
Under a full coverage policy, not only will others be covered by any damages that you may cause, but you and your vehicle will be covered as well.
Once again:
That's because full coverage typically adds collision and comprehensive, as well as other types of coverage provisions.
However, any of the provisions below can be added to a policy that offers either state minimum required coverage, or liability limits below 100/300/100.
Here's a rundown of each provision:
Collision
This will cover damage to your vehicle sustained while it's moving, regardless of who is at fault – but especially if you are judged to be the at-fault party.
Deductible amounts are generally $250, $500, or $1,000 depending on what premium you choose. The higher the deductible, the lower your rate will be.
Comprehensive
This provision will cover your vehicle for damage sustained while it's parked.
That includes theft, vandalism, collisions with animals, damage from falling objects, and weather-related hazards, like storm damage.
Comprehensive also has deductibles, and while they can match those of your collision coverage, they can also be different.
If your car is worth less than $3,000, you may not need to carry collision and comprehensive. That's because the cost of the added coverage can match or exceed the benefit you'll receive on a claim.
Guaranteed auto protection (GAP)
If your car is ever stolen or totaled in an accident, gap insurance will cover the balance on your loan or lease. This is most important when the vehicle is totaled after an accident.
Car insurance companies will pay a claim up to the value of the vehicle.
But if the amount of the loan or lease exceeds that value, GAP coverage will keep you from having to pay the difference out of your own pocket.
GAP coverage is typically required by a lender when either your vehicle is leased, or if the amount of the loan at purchase exceeds 80% of the vehicle's value.
Uninsured/underinsured motorist
Even though car insurance is required in nearly every state, a large number of drivers operate without it. Many more have only state minimum required coverage.
If you're involved in an accident with a driver in either situation, uninsured/underinsured motorist coverage on your policy will cover what the at-fault party's insurance doesn't. A few states even make this a requirement.
MedPay (medical payments)
MedPay offers medical and funeral expenses of covered drivers and passengers after an accident, typically up to $25,000, no matter who's at fault.
It also provides you and your passengers with coverage of medical expenses if your health insurance limits are exceeded.
Do note:
MedPay is optional in most states, though it is required in others, typically those with no-fault insurance laws.
PIP (personal injury protection)
PIP, also known as no-fault insurance, is somewhat similar to (but not identical with) MedPay.
While MedPay covers medical and funeral expenses, PIP also covers lost income, child care expenses, survivors' loss benefits, and household services.
No-fault states require that drivers carry a certain level of PIP in order to operate on the road. Under no-fault laws, drivers must first recover damages from their own policies before seeking any from the at-fault party in the accident.
How to Choose Between Them
Choosing which kind of coverage and how much should be based on your net worth.
You'll want to have enough coverage to protect your assets in the event of a major accident or lawsuit. You may not need a lot of coverage – until something happens and you end up needing a lot.
Here's a better idea of how you should base your coverage:
You have little to no assets
If you have no savings or assets, you may be able to get by with state minimum coverage.
Even if your net worth is less than $50,000, state minimum coverage may be just enough. But keep in mind that minimum liability may not be enough to cover any serious injuries or replace a newer car.
But you probably will be considered "judgment-proof."
That means:
You have no real assets, therefore if someone took you to court, there wouldn't be anything for them to take.
As your net worth increases
If your net worth is between $50,000 and $100,000, choose at least 50/100/50. That level will provide a sufficient amount of coverage to protect the financial assets you do have.
If your net worth is more than $200,000, choose at least 100/300/100. Owning a home, expensive jewelry, and collectibles takes you out of the "judgement proof" category. That means you'll want to have enough coverage to keep those assets protected in the event you cause an accident that leads to a major lawsuit.
For even more protection, there's 250/500/100. You may not consider yourself rich, but in the insurance world, owning an expensive home and car makes you a millionaire to your insurer.
And if you still need a higher level, you can also add umbrella coverage to your policy.
It's relatively inexpensive, but it can provide $1 million or more in additional liability coverage if your basic car insurance limits are exceeded in a lawsuit.
Bottom Line
When deciding your policy limits, it's important to note that doubling your liability limits does not mean doubling the amount you'll pay in premium.
In most states, liability limits can be raised substantially at a cost no more than a couple hundred dollars.
If you're at-fault in an accident, or you find yourself in an accident with an uninsured/underinsured driver, you'll want to make sure all your bases are covered to keep yourself out of financial ruin.
That means:
Maintain the highest liability limits you can afford.