Health Insurance Options for Retirees Under Age 65
Find out how you can get health insurance when you're retired and under age 65--consider and compare coverage options that may still be available to you.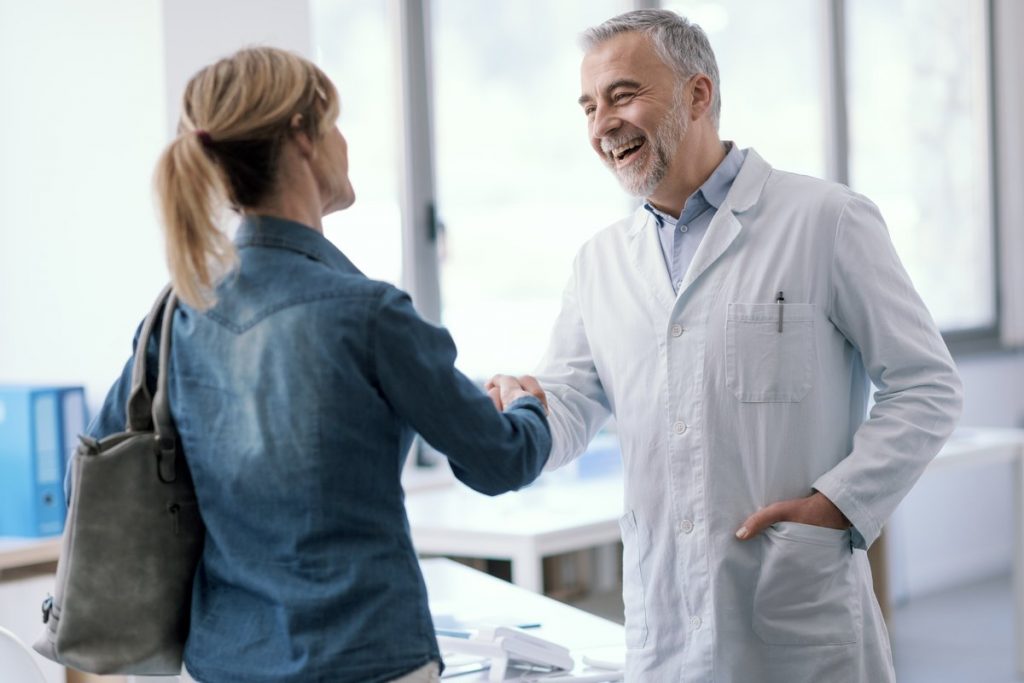 Retiring before you turn 65 can be a great accomplishment. If you've retired early on your own terms, chances are it took a lot of hard work and planning.
Unfortunately, not all early retirees retire voluntarily, though.
Some people retire before age 65 because they get laid off and cannot find another job.
Now:
No matter why you quit working before age 65, chances are you need some sort of health insurance coverage to bridge the gap until you're eligible for Medicare.
Medical expenses can drain your savings accounts quickly or even bankrupt you if you don't have insurance. Health care coverage isn't cheap, though. This is especially true as you get older.
Figuring out which insurance option is most cost-effective can feel overwhelming.
Health Insurance for Retirees Under Age 65
Here are the options you may have available and some things to consider about each one:
Retiree health insurance benefits
COBRA coverage
Spouse's workplace plan
Healthcare marketplace
Off-market health plans
Medicaid
1. Retiree Health Insurance Benefits
Some companies still offer retirees health insurance benefits.
If you're lucky enough to retire from one of these companies, you may have a unique option.
You may be able to get health insurance coverage as a retiree benefit from your previous employer.
These plans may require you to pay some of your health insurance premiums.
That said, they may be more affordable than obtaining coverage on your own.
These benefits may kick in at a certain age, such as 55. Other plans may allow you to start using benefits as soon as you retire. These plans may stop coverage when you reach Medicare age.
Some may continue in a secondary capacity after you sign up for Medicare.
Years employed
Typically, you must have worked for a company for a certain number of years to qualify for retiree health insurance benefits.
Often, this is at least 20 years, if not longer.
If you qualify for these benefits, they may be the cheapest option you have available to you.
2. COBRA Coverage
COBRA continuation coverage may help if you've recently left your job that had health insurance benefits.
COBRA stands for the Consolidated Omnibus Budget Reconciliation Act. The act requires employers with 20 or more full-time employees to offer COBRA health insurance coverage.
This coverage could insure you on your employer's old plan after you quit your job for a certain period.
When you leave your job, your company should send you details on how to sign up if you qualify.
Be prepared for the high cost
This health insurance won't likely be at the same price you paid as an employee, though.
Normally, employers pay for part of your health insurance premiums as an employee benefit.
When you leave your employer, they have no incentive to keep sharing the cost.
Instead, you have to pay the total cost of the health insurance plan, which can be a budget shocker.
Timing is important
If eligible, COBRA coverage may cover you and your family for anywhere from 18 to 36 months.
The timelines for signing up for coverage can be a bit confusing.
First, your employer must notify the benefit plan. Then, the benefit plan must inform you.
After you're notified, you have a limited time to sign up.
If you have questions about the process, call your old employer or the health insurance company for clarification.
3. Spouse's Workplace Plan
Just because you retired doesn't mean your spouse has, as well.
If your spouse is still working a job that offers health insurance, you may be able to get coverage through their workplace.
Have your spouse check to see if their employer's health insurance offers the ability to add a spouse to their plan.
Some companies allow adding spouses and family members. Others do not.
Expect a premium jump
Even if your spouse can add you to their health insurance plan, it may not be cheap.
You may be shocked at the cost to get added to your spouse's plan.
Companies usually subsidize an employee's health insurance. However, that subsidy may not apply to adding a spouse or child.
Even so, this could be cheaper than other options.
You can generally get added to your spouse's health insurance plan during open enrollment. This often occurs at the end of the year for most employers.
That said, you may qualify for a special enrollment period if you or your spouse has had a qualifying life event. In these cases, your spouse may have 60 days before or after the qualifying life event to change their health insurance at work. These events typically involve someone in your household losing coverage for a qualified reason.
4. Healthcare Marketplace
The Affordable Care Act created a health insurance marketplace.
Anyone can shop for health insurance plans from an insurance company at this marketplace.
If your state runs its own marketplace, you have to visit their site to view your options.
Many states do not run their own marketplaces, though. In these cases, Healthcare.gov is the marketplace where you can shop for plans.
These marketplace plans may be subsidized if you qualify for a premium tax credit.
This is based on your location, income, and family size.
You can sign up for a marketplace plan during two times.
Open enrollment
The first is the open enrollment period. This is usually around November or December of each year.
Once you sign up during open enrollment, your new plan starts on January 1 of the following year.
Special enrollment
The other option for signing up is a special enrollment period. You must have a qualifying life event to use this option.
These enrollment periods normally last anywhere from 60 days before up to 60 days after a qualifying life event happens.
This can occur if you lost job-based coverage, had a significant household change, or in other circumstances.
An employer doesn't subsidize this coverage, so the prices may surprise you.
5. Off-Market Health Insurance Plan
Not all health insurance plans are offered on the healthcare marketplaces. Some plans are offered off-market, but you have to be careful.
Off-market plans don't have to follow the Affordable Care Act rules.
These rules mandate a standard level of coverage. This includes vital services such as preventative care and mental health care. The rules also guarantee you can't be denied for a pre-existing condition.
Without these rules, the plans may offer a stripped-down version of health insurance offering fewer benefits.
Make sure you understand the specifics
Those that are educated about these differences may determine these plans are still a good fit.
If you do, you may be able to save some money by choosing a plan with less coverage.
Just be aware you may end up paying for that decision down the road if the plan doesn't cover your medical expenses.
These plans are typically sold on the internet or by local insurance salespeople.
They may be called short-term health insurance plans or off-market health insurance plans.
If you're considering this, carefully read through how the specific plan you're signing up for works.
Ask questions before you apply and sign up for coverage.
6. Medicaid
Some retirees may be able to qualify for Medicaid.
Medicaid is a state-run and state and federal government-funded health insurance program.
Eligibility may vary
In general, you must either have a qualifying disability or have an income below a certain limit to qualify for Medicaid.
Your assets may have to fall below a certain threshold, as well.
If you've had to retire due to health-related or job-related reasons, have an extremely low income and assets of around $2,000 or less, you may qualify for coverage.
Those that qualify for coverage may get free or low-cost coverage.
Each state's program may run differently depending on its rules.
For this reason, there is no general rule of thumb for income eligibility or costs.
Once on Medicaid, you must continue to qualify. If your assets or income exceed the limits, you may get kicked out of the program.
Medicare
Once you reach age 65, you generally have to sign up for Medicare.
If you still qualify for Medicaid, Medicaid generally becomes secondary insurance.
In this case, even more of your health costs may be covered since you'd be covered by two programs.
Consult an Expert
If you're trying to decide which retiree health insurance option is best for you, consulting an expert may help.
Experts can explain the options you have available as well as the pros and cons of each option.
They can help you compare out-of-pocket costs of different plans before you're enrolled in Medicare.
Insurance salespeople may be able to help you understand your options, but their advice comes with conflicts.
Salespeople get paid on commission. They only get paid if you sign up for a plan through them.
This means insurance salespeople may not want to present all of your options to you if it results in them not getting a paycheck.
For instance, you may be eligible under a spouse's plan. If you sign up for that plan, the salesperson does not get a commission.
Ask a financial pro
Instead of dealing with potentially conflicting advice, consult a different type of advisor.
Fee-only fiduciary financial planners may be able to help you examine your health insurance options.
These advisors do not accept commissions and must give you advice based on your best interests.
They avoid conflicts of interest by charging you a fee for their services.
This fee may seem pricey, but it could be worth the peace of mind of knowing you're getting objective advice.