Homeowners Insurance vs. Home Warranty: What's the Difference?
See the differences between homeowners insurance and home warranties and how they work to protect your property.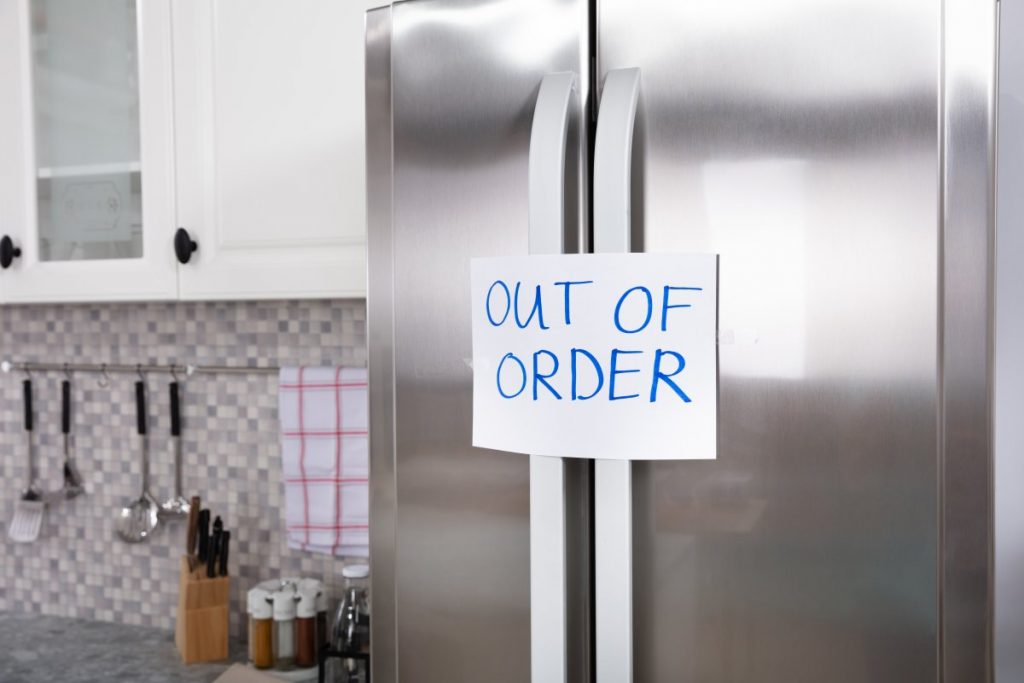 Your home is one of your biggest financial investments. In addition, here is where you might enjoy the most time with your family.
For these reasons, it only makes sense to protect your home.
If you have a mortgage loan, your lender will require a home insurance policy. You're required to maintain this policy for as long as you own the home. But although homeowners insurance offers a lot of protections, it's not the only way to protect your home.
Homeownership involves a lot of expenses. And since you're not a renter, you're responsible for the cost of ongoing repairs and maintenance, which can add up to thousands of dollars for as long as you own the home.
To help soften the blow, you might look into a home warranty.
But, what is a home warranty? How does it differ from home insurance? And most importantly, do you need one?
What is Homeowners Insurance?
To be clear, home insurance and a home warranty are not the same.
In most cases, you're required to carry home insurance, especially if you're financing your house.
A home warranty, on the other hand, is optional coverage.
Homeowners insurance protects your home from damages or losses caused by a covered peril. These events include:
windstorm
hailstorm
lightning
broken pipes
theft
vandalism
explosion
and other events
Home insurance policies include four basic levels of coverage.
There's dwelling coverage, which protects the actual structure and other structures on your property. These include a detached garage or shed.
Home insurance also provides personal property coverage. This protects your personal belongings such as furniture, electronics, and jewelry after a covered peril.
These policies also include loss of use coverage which pays your additional living expenses if your home is uninhabitable. Plus, there's liability protection.
If an injury occurs on your property, this part of the policy pays an injured person's medical bills. It also covers a court-ordered award.
After a covered event, you'll notify your home insurance company and file a claim. You'll pay a deductible, and your home insurance company pays the remaining cost.
A deductible is what you'll pay out-of-pocket before your insurer pays a claim. For home insurance, deductibles average between $500 and $2,500.
Keep in mind:
Home insurance doesn't cover everything.
It doesn't cover flood damage from outside the home or earthquakes. Some policies also exclude windstorm damage. In these cases, you'll need to purchase add-on insurance, if necessary.
What is a Home Warranty?
A home warranty is a plan that covers your home's appliances and internal systems.
Again, owning a home is expensive because you're financially responsible for any repairs.
At any point, an item in your home can break. This includes your appliances and HVAC system, or you might have electrical or plumbing issues.
Items covered by a home warranty include:
heating and cooling system
plumbing
electrical system
larger appliances (stover, washer/dryer, water heater, etc.)
How it works
Most home warranty plans cost an average of $300 to $600 a year.
You can make a one-time annual payment to the warranty company. Or, break up your payments monthly.
If a covered system or appliance breaks, you'll notify the home warranty company. The company will then send a service repair company to your home. In which case, you'll pay a flat service fee.
The service fee can range from $50 to $100 per visit, depending on the warranty company.
To illustrate the potential savings, if you're having problems with your HVAC system, you might pay as much as $150 per hour or more for service. If it takes three hours to repair your system, that's $450.
But if you use a home warranty company, you might only pay $100 for the service call.
The home warranty company will repair the broken item. If the service company can't repair the item, the warranty company pays the replacement cost—but with conditions.
For example, your home warranty company might only replace a broken HVAC system if you can provide proof of regular maintenance or system tuneups.
Pros of Home Warranties
1. Financial peace of mind
Having problems with your HVAC system, appliances, plumbing, or electrical can cause stress and anxiety, especially if you worry about the repair cost.
A home warranty can provide peace of mind because you'll only pay a flat service fee. This is advantageous for everyone, but especially for first-time homebuyers and those who don't have a large cash reserve.
2. Convenient
Since you'll contact the warranty company for repairs, you avoid the hassle of calling multiple service companies to request quotes.
The company can send a service company to your home within 24 hours (or sooner) to fix the problem.
3. Relatively inexpensive
If you have an older home, you might have multiple repairs in a year.
Although home warranties have an annual fee plus service call fees, what you pay within a year might be less than what you would pay out-of-pocket—without a warranty.
Cons of Home Warranties
1. It doesn't cover everything
If you purchase a home warranty, it's important to familiarize yourself with your plan. Although warranties cover a lot, they don't cover everything.
Plus, many warranty plans include a clause that says the company will only replace certain broken items, if they've been properly maintained.
Therefore, you'll need to schedule maintenance on your HVAC (according to a reasonable schedule), and maintain good records.
2. You can't choose the service company
Keep in mind that your home warranty company has relationships with certain repair companies. And unfortunately, you can only choose a service provider within the warranty company's network.
For this reason, the warranty company might partner with service companies that you wouldn't have chosen otherwise.
3. Expensive coverage, if you don't use it
If you're buying a newer home, a home warranty might seem like a good idea.
But if your home is relatively new, meaning you're less likely to deal with major repairs—for at least several more years—you could end up spending hundreds on a home warranty every year, yet never benefit from the coverage.
Alternatives to a Home Warranty
But although a home warranty can provide peace of mind and reduce your out-of-pocket expense, you might consider other alternatives.
1. Save up the money
One alternative is to create an emergency fund or perhaps a sinking funds account for home repairs and maintenance.
A sinking fund is money that's separate from your emergency fund. You can put this cash toward issues involving your HVAC system, plumbing, electrical, or appliances. This is cost-effective if you have a newer home and don't anticipate many major repairs.
Spend the next few years growing this account, and then use these funds when it's time for a home repair.
Saving as little as $25 a week for home repairs equals about $1,300 within 12 months. But, of course, you can always save more.
2. Personal loan or credit
If you don't have enough cash, another option is using a personal loan for a home repair.
Some service companies might extend credit, or refer you to a partner bank where you can apply for a line of credit to cover a necessary repair.
You might even be eligible for special financing incentives, such as 0% financing for a certain number of months.
The downside, though, is that you'll need a minimum credit score to qualify for credit. And after the 0% interest period, you could end up paying a high APR.
Final Word
A home insurance policy and a home warranty both offer protection and help reduce your out-of-pocket expense.
But while home insurance protects your physical structure, personal belongings, and provides liability protection, a home warranty only repairs or replaces certain system components and appliances.
Home insurance is necessary, yet a home warranty might not be right for everyone. These plans come in handy if you expect many home repairs, and you can potentially save thousands of dollars.
But if a home's HVAC, electrical, plumbing, or appliances are newer, it can be years before you have any issues. In which case, you might not benefit from a home warranty plan—at least not at this time.