South Carolina Homeowners Insurance: How to Shop for the Cheapest Rates
See the average homeowners insurance rates in South Carolina based on coverage levels and city -- in additional to optional riders that you might consider.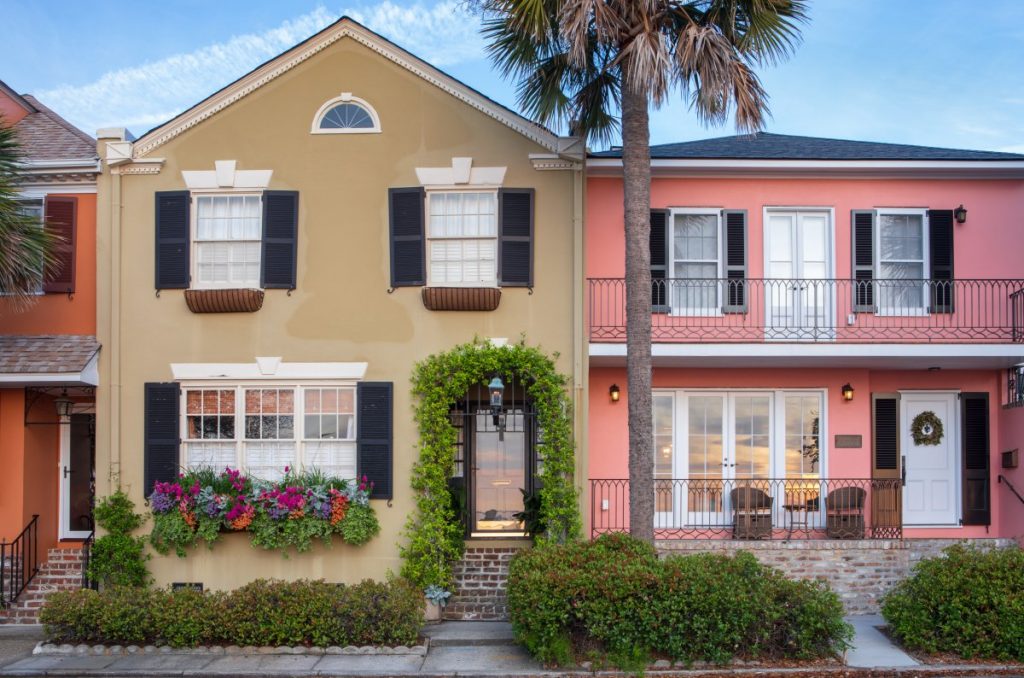 Homeowners insurance in South Carolina offers protection when something bad happens to your property. A major storm can cause extensive damage to your home and personal belongings. And without insurance, you would have to shoulder this burden alone.
Although a policy protects your financial interest, homeowners insurance isn't required by law. Your mortgage lender will likely require a policy for as long as you have the loan, though.
But, what does homeowners insurance in South Carolina cover? Here's what you need to know about these policies, including coverage details.
How Much Is Homeowners Insurance in South Carolina?
South Carolina is one of the most expensive states for home insurance. Homeowners pay an average of $2,678 a year. This is more than the national average.
Rates can vary throughout the state, though, so you're likely to pay more if you live near the coast line. As a coastal state, there's a higher risk for hurricanes and windstorms. Insurance companies charge more due to this higher risk.
Keep in mind, too, other factors also influence home insurance rates. This includes:
the value and condition of your property
local crime rates
building costs in the area
square footage of your home
Average SC homeowners insurance by coverage level
| Coverage | Average annual rate |
| --- | --- |
| $200,000 dwelling/$100,000 liability | $2,039 |
| $200,000 dwelling/$300,000 liability | $2,057 |
| $300,000 dwelling/$100,000 liability | $2,657 |
| $300,000 dwelling/$300,000 liability | $2,678 |
| $400,000 dwelling/$100,000 liability | $3,059 |
| $400,000 dwelling/$300,000 liability | $3,072 |
| $500,000 dwelling/$100,000 liability | $3,478 |
| $500,000 dwelling/$300,000 liability | $3,497 |
| $600,000 dwelling/$100,000 liability | $3,798 |
| $600,000 dwelling/$300,000 liability | $3,816 |
Average homeowners insurance rates in major SC cities
| City | Average annual rate ($300,000 dwelling/$1,000 ded./$300,000 liability) |
| --- | --- |
| Mount Pleasant | $4,198 |
| Myrtle Beach | $3,955 |
| Charleston | $3,948 |
| North Charleston | $3,859 |
| Greenville | $2,667 |
| Columbia | $2,434 |
Types of Homeowners Insurance Coverage
Home insurance policies aren't one-size-fits all. While these policies provide a basic level of protection, there's also the option to customize a policy based on your needs. This typically involves adding insurance riders or endorsements for extra protection.
Home insurance policies protect against the following events:
theft
fire
hailstorm
windstorm
vandalism
explosions
broken pipes
Homeowners insurance in South Carolina includes these four basic levels of protection.
1. Dwelling coverage
This part of your home insurance policy protects the home itself. This includes the actual structure and roof, as well as other attached structures. Attached structures are the garage and porch.
You'll need enough dwelling coverage to completely rebuild your home. As a benefit, home insurance in South Carolina also provides coverage for other structures. This refers to detached structures on your property.
Structures that fall under this category include a garage, fence, outdoor shed, and even your mailbox. As a general rule of thumb, coverage for other structures is 10 percent of your dwelling coverage.
2. Personal property coverage
But covered perils don't only damage the home itself. They can also damage your personal property. In which case you'll need coverage to repair or replace your belongings.
If you lose personal items to a fire, theft, or another covered event, this part of your policy can replace the following items:
furniture
clothes
electronics
kitchenware
jewelry
Typically, personal property coverage is 50 percent to 70 percent of your policy's dwelling coverage.
But while your policy might offer a high level of protection, some policies only cover specific items up to a certain amount. This is often the case with jewelry and other high-value items.
For example, your policy might only replace your jewelry up to $1,000 or $1,500 per item. If you own expensive jewelry, you'll need to add an insurance rider. This rider might cover the item up to its full value.
Extra coverage might also be necessary for other high-value items in the house. These include musical instruments, artwork, antiques, or collectibles.
3. Additional living expenses
Depending on the extent of home damage, your home might be unlivable. If so, you'll need to seek temporary lodging after filing a home insurance claim.
If you must live elsewhere while your property undergoes home repairs, your policy will cover some of your extra living expenses. This includes the cost of staying in a hotel, renting another property, and eating out.
Coverage for additional living expenses is usually 20 percent of your policy's dwelling coverage.
4. Personal liability coverage
It's also important to protect yourself in the event you're sued for an accident that occurs on your property, or if you cause damage to another's personal property.
Personal liability protection covers you in these situations. Most policies include a minimum $100,000 in personal liability. You can, however, increase your coverage up to $500,000.
This helps cover another person's medical bills, if they're hurt on your property. And it can also cover any court-ordered awards you're required to pay an injured party.
What are Home Insurance Deductibles?
When shopping for home insurance, make sure you understand your policy's deductible. This is what you'll pay out-of-pocket before your insurance company pays a claim.
Deductibles vary, but often range from $500 to $2,500.
Should I Consider Flood Insurance?
Since there's a higher risk for floods in South Carolina, you might also consider getting flood insurance.
A standard homeowners insurance policy does not cover flood damage.
Instead, you must purchase a separate policy through the National Flood Insurance Program (NFIP). Or, you can add a flood rider to your current home insurance policy.
Policies are relatively inexpensive per year, especially if you live in a low-risk zone.
Keep in mind:
If you live in a flood zone, your mortgage company will require a policy to protect their investment.
These policies not only protect against rising waters, though. If a hurricane damages your roof or windows—resulting in interior water damage—the policy also pays this repair cost.
Do Home Insurance Policies Cover Hurricanes?
The good news is that most standard home insurance policies in South Carolina also cover hurricanes and windstorms.
These storms can be powerful, causing extensive property damage. Just know that hurricanes and windstorms often have a separate deductible.
Therefore, most insurance providers charge a higher deductible for a named storm.
This not only applies to hurricanes, but also tropical storms. So instead of a flat rate deductible, your deductible is a percent of your home's insured value.
Let's say your home's insured value is $200,000 and you have a 2 percent hurricane/windstorm deductible. In this case, you would pay $4,000 out-of-pocket.
Also, double check to confirm that your standard policy "does" cover hurricanes and windstorms.
If you live in an area that's experienced a lot of windstorms in recent years, your insurer might exclude windstorm protection. If so, you'll need to purchase a separate windstorm policy to protect your home.
How to Save Money on Home Insurance
Here's a look at several simple ways to reduce your home insurance premium and save money.
1. Get a multi-policy discount
Many insurance companies will reduce your home insurance premium if you bundle two or more policies. This involves having multiple policies with the same company.
So if you already have auto insurance, life insurance, or health insurance, contact your insurer to see if they provide home insurance, too.
2. Install safety features
The more protective devices you have on your home, the better. Insurance companies typically offer a discount for certain features. These include a monitored fire alarm, a burglar alarm, deadbolt locks, a fence, security cameras, as well as storm resistant windows and roofs.
3. Limit your number of claims
Before issuing a policy, the insurance company will review your claims history.
If you haven't filed an insurance claim within the last three years, you might qualify for a discount on your home insurance policy.
4. Shop around
But even if you have an existing relationship with an insurance company, it's always wise to shop around.
You can compare rates and coverage amounts, and then choose the company that offers the best price.
5. Maintain good credit
It might come as a surprise, but some insurance providers will also check your credit history before issuing a policy.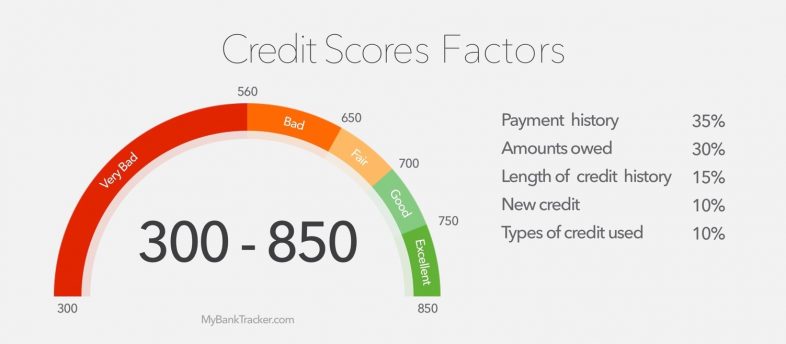 In most cases, people with the highest credit scores qualify for better insurance rates. To maintain your credit, pay your bills on time, limit your number of credit inquiries, and pay down credit card debt.
6. Increase your deductible
You can also lower your home insurance rate by increasing your deductible.
Choosing a low $500 deductible will often result in a higher premium. But if you raise your deductible to $1,000 or more, you'll pay less for insurance.
Only raise your deductible, though, if you have enough in savings to cover this amount.
Final Word
Homeowners insurance in South Carolina isn't required by law, but highly recommended.
Your mortgage company will require a policy. But once you've paid off the home, you can decide whether or not to keep this policy. Keeping one serves to your advantage, though.
Not only does it protect your finances. It can also protect your peace of mind. Just make sure you acquire enough coverage, especially dwelling coverage and personal property coverage.
Also, speak with your insurer if you make significant improvements to your house. This includes increasing the square footage or adding quality materials. You'll need to increase your dwelling coverage for full protection.