How Much Homeowners Insurance Coverage Is Required by Mortgage Lenders?
Find out how much homeowners insurance coverage will be required by mortgage lenders, who will want to protect their investment in your home loan.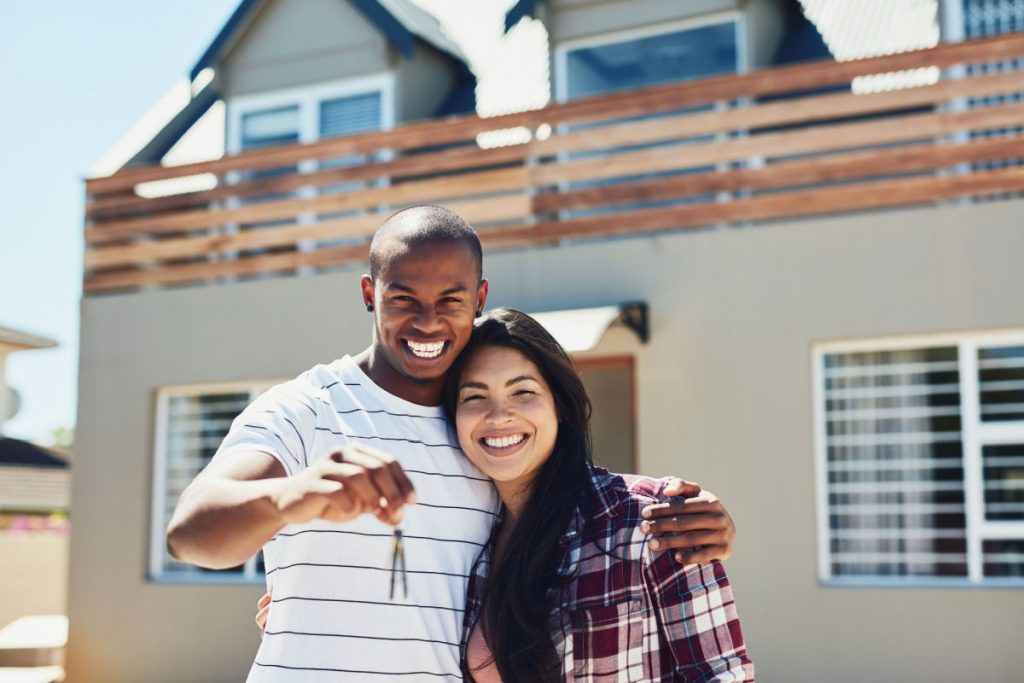 If you're like most homebuyers, you'll probably use a mortgage to buy a house.
Mortgage lending is a profitable business for banks and other financial institutions. And naturally, lenders want to protect their financial interests. This is why they require borrowers to maintain homeowners insurance for the length of their mortgage loans.
To be clear, homeowners insurance isn't required by law. So after paying off a mortgage loan, you can cancel your insurance at any time. This isn't recommended, though.
Homeowners insurance protects the property against losses and damages. Therefore, keeping your policy offers a lot of financial protections.
But although homeowners insurance provides different types of protection, your lender is only concerned with one type of coverage.
Here's what you need to know about home insurance when getting a mortgage, including how much insurance your lender requires.
What Type of Insurance Does a Lender Require?
Before closing on a mortgage, your lender will provide a list of closing instructions. In which case, you're instructed to get property insurance.
Yet oftentimes, mortgage lenders don't specifically mention homeowners insurance in their requests.
Instead:
They instruct borrowers to buy hazard insurance.
Hazard insurance
If you've never heard of hazard insurance, you might think it's a separate policy. But while mortgage lenders tend to single out this coverage, it's important to note that hazard insurance is part of every homeowners insurance policy.
Hazard insurance refers to coverage that protects the house.
It covers losses and damages to the structure, including the cost to completely rebuild your home after worst-case scenarios.
These scenarios include significant damage caused by fire, hail, lightning, fallen trees, explosion, or windstorms.
"Dwelling coverage"
A standard home insurance policy, however, provides four basic types of protection. The most important type—dwelling coverage—protects your structure and other structures on the property.
So when a lender says, "you need hazard insurance," what they're essentially saying is, "you need dwelling coverage."
As a general rule of thumb, you'll need enough dwelling coverage to rebuild your home completely.
Home Insurance and Personal Property
Even though your lender is most concerned with hazard insurance or dwelling coverage, homeowners insurance provides another type of protection. It also protects your personal property.
This refers to contents inside and outside the home. It'll cover damages or losses to furniture, electronics, clothes, and other belongings. Coverage for personal property is usually 50 percent to 70 percent of dwelling coverage.
Beware:
A standard home insurance policy might not provide enough coverage for personal property. This is often the case when you have high-value items in the home.
High-value items might include expensive jewelry, collectibles, artwork, or musical instruments. In this scenario, you can ask your provider about insuring the full replacement cost of these items. Or, you can insure certain items separately with a personal property rider or endorsement.
Riders or endorsements amend the terms of a basic insurance policy, providing additional coverage.
Can Mortgage Lenders Require Insurance Riders?
Insurance riders aren't only for personal property, though.
Depending on the location of your home, your mortgage lender can require other riders, too. This can happen when buying a home in a flood zone, or in an area prone to earthquakes.
Flood insurance
Again, lenders need to protect their financial interests. So you're required to buy flood insurance if you're in a flood zone.
Standard homeowner insurance policies don't cover floods. These policies only cover water damage that originates from inside the home. This includes water damage from a burst pipe or a broken appliance.
To protect your home from exterior flooding, you can buy a separate policy through the National Flood Insurance Program, or you can add a flood rider to your existing home insurance policy.
Either option usually satisfies a lender's requirement.
Earthquake insurance
Similarly, your lender might require insurance that protects against earth movements. These policies are often necessary in areas prone to earthquakes. However, they're also beneficial in areas prone to mudslides or sinkholes.
This protection is also available as a rider or endorsement added to an existing policy.
Do You Need Extra Windstorm Protection?
If you live in an area with frequent windstorms, such as tornadoes, hurricanes, and other named storms, your standard home insurance policy will likely cover this damage.
However, confirm this with your provider.
In some locations, insurance providers no longer offer windstorm protection with a standard policy. Instead, residents in these areas must buy separate protection.
When to Increase Your Home Insurance Coverage?
Since your mortgage lender requires enough dwelling coverage to completely rebuild your house, it's important to maintain adequate coverage. For example, according to Insure.com the average annual cost of homeowners insurance nationally for a policy with $300,000 coverage and $1,000 deductible is $2,540.
Keep in mind:
You might need to increase your coverage in the future.
This is often necessary after upgrading a property with high-end materials or after completing a major renovation like a room addition.
Unfortunately, some homeowners never think to increase their dwelling coverage after renovations.
If you don't increase your coverage—and you need to rebuild the home—the payout from your insurance provider isn't likely to cover the upgrades you've made.
Can You Decrease Your Insurance Coverage?
Once you've paid off the mortgage loan, you can technically decrease your level of dwelling coverage.
Typically, dwelling coverage is a replacement cost value policy, so it's equal to your home's replacement cost without any depreciation.
Although uncommon, it's possible to get an actual cash value policy on your structure instead. This pays the replacement cost of the home minus depreciation.
You might switch to an actual cash value policy if you have an older, historic home, These properties are often expensive to insure under a replacement cost value policy.
Reduced coverage will lower your home insurance premium. Just know that without adequate protection, you'll receive less from your provider to repair or rebuild your home.
Other Coverage With Home Insurance
Along with dwelling coverage and personal property, home insurance provides two other types of coverage.
Loss of use
This part of the policy pays extra living expenses if your home becomes unlivable after a covered peril.
You might have to live elsewhere if a fire, windstorm, explosion, or other event damages your home significantly.
Loss of use pays the cost to live in a rental home or hotel. It also covers the cost of restaurant meals. Loss of use coverage is 20 percent of your dwelling coverage.
Liability protection
You're also protected if someone becomes injured on your property. Liability protection pays their medical expenses, as well as any settlements they win.
A standard policy provides $100,000 of liability coverage. Depending on your assets, you can increase this coverage to $300,000 or $500,000. Another option is to buy an umbrella policy and get up to $1 million in liability protection.
As a bonus, liability also covers any damage you cause to another's personal property.
4 Tips for Shopping for Insurance During the Mortgage Process
Here are a few tips for shopping for home insurance when buying a house:
1. Get multiple quotes
You'll need to provide proof of home insurance before closing. In most cases, your lender will request a copy of the policy days prior.
Don't wait until the last minute to buy home insurance. Contact about three or four providers to request free quotes.
2. Understand how deductibles work
Be mindful that you're responsible for the deductible. This is your out-of-pocket expense before your insurance provider pays a claim.
Deductibles start at $500 per claim, but you can choose a higher amount. A lower deductible increases your insurance premium.
3. Buy your own coverage
If you fail to buy home insurance before closing, or if you let your policy lapse, your mortgage lender will likely buy a policy on your behalf. These policies are more expensive, so it's better to purchase one on your own.
4. Ask about discounts
Different factors influence your home insurance premium such as location, age and condition of the home, your claims history, and even your credit score.
To save money, ask your provider about discounts.
You can qualify for a discount by bundling services and making your home more secure. This includes installing a burglar alarm, a fire alarm, a fence, or deadbolt locks.
Conclusion
Homeowners insurance doesn't only protect you, it also protects your mortgage lender. So it's important to adequately insure your home and maintain coverage.
If you're buying a home but can't get insurance—maybe because you live in a high-risk area—contact your state's insurance department and ask about Fair Access to Insurance Requirement (FAIR) plans. These are state-mandated programs designed to help people who can't insure their homes.