5 Ways Men and Women Think Differently About Money
A plethora of analysis has found that men and women handle money much differently from one another. While not always the norm, it's been cited that both sexes' spending habits lean towards their lifestyles and financial plans for the future.
Five of those differences are highlighted below.
1. The Need to Wear vs. The Need to Eat
In the same world where women wear clothes, men tend to eat. Sometimes called retail therapy, it's a technique of both sexes of self-preservation in which they desire happiness. This has been revealed in a†survey by eBates and TNS Global, in which 64 percent of women concur that shopping lightens their mood, with emphasis on clothing and cosmetics. Men, on the other hand focus their wallets on food, electronics, movies and music.
2. Give and Give More
A 2010 report by the Center on Philanthropy suggests women had a much higher rate of charitable causes to which they donated finances, eclipsing as a whole, those same offerings made my men.
In specific, women-led households with incomes above $100,000 annually, gave nearly twice as much to charities as households led by men.
3. Alcohol and Being Well-Dressed
Alcohol remains more a staple of male spending, as reported by the Bureau of Labor Statistics. In that report, it is suggested an unmarried male of drinking age spends on average of $507 a year on alcohol while a woman spends $216.
However, in the need to feel and look good, women average $524 annually as opposed to $194 for men, the same report states.
4. Special Occasions
Valentine's Day seems to be the big money spender for men, with 64 percent of males handing over big bucks for flowers and candy. According to reports, the amount men spend at $175.61 nearly doubles the $88.78 women spend. Other holidays such as Halloween, Thanksgiving, Christmas and New Year's were not surveyed as to whether men or women outspend each other.
5. From Retirement, to Sales, to Being Broke
Roughly 28.8 percent more money is stashed away by men toward their retirement, particularly in 401(k)s than women. The same can be said for IRAs and other investments, in which men maintain a 72 percent higher balance. While others support this theory, some suggest this comes in line simply because in many cases, men make more money than women.
Meanwhile, data produced by 8coupons.com, concludes women take 40 percent more time to make a purchase, and are more likely to comparison shop for more favorable prices than men.
However, at the same time, men go broke or have the potential to do so when women aren't around. Supported by a recent article appearing on Askmen.com, it is suggested that in environments where women are not present, men feel a greater need to compete. It also says that money and finances, plus how and on what that money is spent, can remain a factor in a how a man might outlast his own counterparts.
(This list was inspired by a recent Buzzfeed.com study.)
Dave Landry Jr. is a business owner and frequent contributor to National Debt Relief, a BBB-accredited organization devoted to bringing aid through debt consolidation, bankruptcy filing and several other services. Dave is fascinated by financial trends, and enjoyed researching the differences between men and women and how they spend their bucks for this article!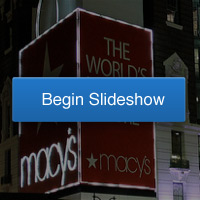 Related Stories:
6 Simple Tricks to Avoid Impulse Purchases for Fall
Discussing Salary With Friends: Would You Do It?
When Making Financial Purchases, Trust Your Brain or Gut?