Banking Perks for the Rich That Will Make You Green With Envy
From jumping the line at your local branch to private wine tastings with your banker, here are banking perks of the famous and ultra wealthy.
Famous faces are known for getting mountains of free stuff and special treatment. And the bank is no exception. Forget cars, jewelry and runway fashions. For the ultra rich, the particular bank they use and the options available are the ultimate status symbols.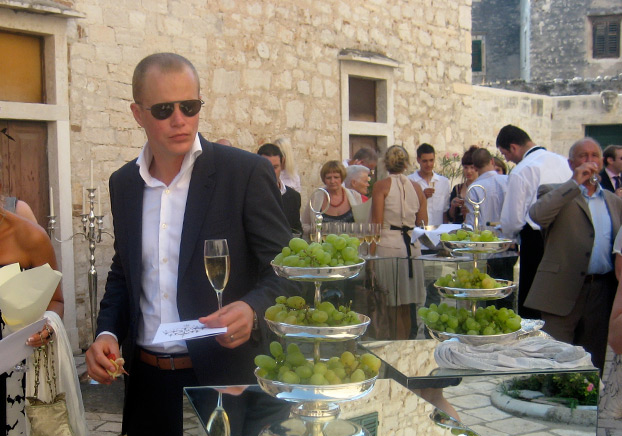 Bank branches have levels, or tiers, of service. Making large deposits and keeping your stacks of cash in the bank has its perks. Your bank will make sure you are taken care of, as financial security (which means less stress), does a mind and body good.
From jumping the line at your local branch to private wine tastings with your banker, here are banking perks of the famous and ultra wealthy.
Wiggle-Room
What is your daily ATM withdrawal limit? Maybe $300 or $500? Non-private banking branches with celebrity sightings may allow higher ATM withdrawal limits. A recent and sad example of this perk is Philip Seymour Hoffman, who withdrew $1,200 from a grocery store ATM the evening before his untimely passing.
Has your debit card ever been declined when making a large purchase? This is a standard security feature at most banks. The situation is handled with a quick phone call and your bank representative increases your POS or Point of Sale limit.
However, the well-off usually don't have this issue. Celebrities are offered higher POS limits, a higher overdraft limit, and may even be able to use out-of-network ATMs for free.
24-Hour Access
The world of private banking can be so exclusive that even some celebrities don't make the cut. The requirements, of course, vary. Some private banking branches require a minimum of $100,000 net worth. Other branches, mostly overseas branches, are by invite or reference only. However, when you become a client, one thing that remains constant is the unheard of access to your banker.
Its been reported from former tellers that private banking clients have direct access to their banker. And we're not talking about an automated system where you are prompted to dial an extension. Clients have their bankers cell phone numbers and even home phone numbers.
In case you can't reach your banker at the branch, any banker available will immediately assist you. There is a 24-hour phone line for after-hours banking needs.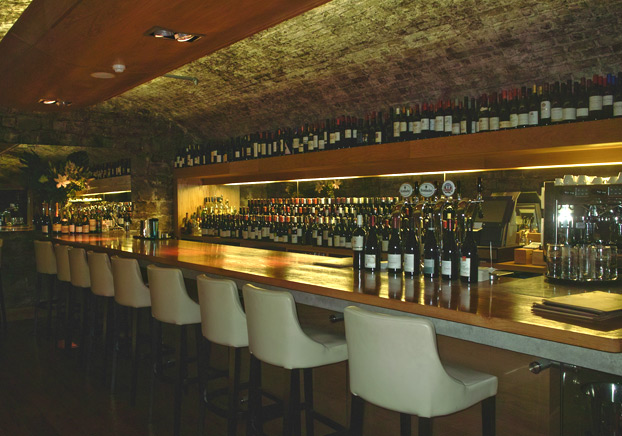 Quality Time
When a private banking client comes into a branch, as their presence is usually by appointment, there is typically no delay. Therefore, they enjoy no waiting, no lines, and lunch, to top it off!
Former tellers reported that private bankers will meet, and even treat, their clients for lunch. And we don't mean lunch at TGI Fridays. For example, in Los Angeles, private banking branches are located commonly in Beverly Hills, Century City, Brentwood and Malibu. So, a casual lunch meeting can take place over steak at Houston's or a light salad at The Newsroom.
This is a very common practice among bankers, as the client has their banker's undivided attention.  One-on-one time with a client allows the banker to get to know them personally, and be able to conduct their business in a more relaxed setting with no interruptions.
Wining & Dining
Leave it to our international neighbors across the pond to top a private luncheon. How about a discussion about investment strategy while sampling wine held in such high regard that its quality was referred to as a major plot point in a "James Bond" movie?
Private banks like Edmond de Rothschild go above and beyond to attract new clients. And no expense is spared. In 2013, CNBC reported that Rothschild held an exclusive event for 20 potential clients. The menu consisted of lobster, the best steak available and an assortment of wines straight from the Rothschild family vineyard.
Other clients may not be so high maintenance. One HSBC Premier customer received a free Kindle upon signing up for Premier account and deposited $50,000. This customer noted that he was very satisfied with their service.
In your banking service tier, what is the best service you have ever received? Let us know on Facebook, Twitter or post a bank review!
Related Stories:
A Bank Teller Reveals Secrets and Debunks Banking Myths
How to Avoid Getting Ripped Off by Your Bank