How to Avoid Various Bank Fees
Many of us have opened an account statement or gone online to track banking activity and found an unexpected charge of some kind.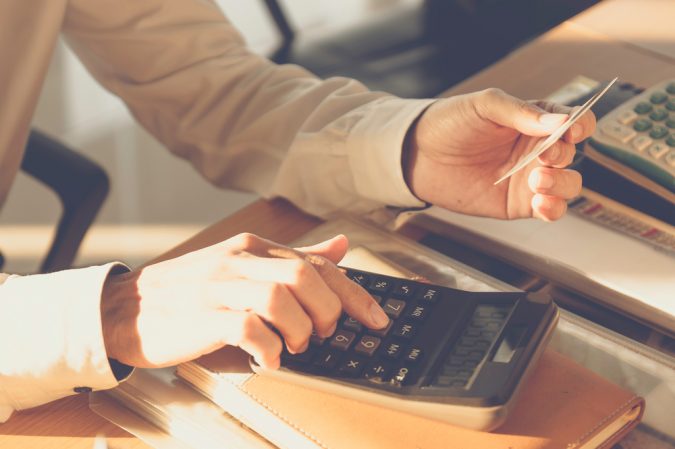 Many of us have opened an account statement or gone online to track banking activity and found an unexpected charge of some kind.
After some investigation, the story usually goes that the terms of certain transactions carry a fee, which was probably buried in fine print or quickly skimmed over by a representative at the time of setting up the account.
Or maybe it was information sent out when the bank made changes to its account terms, and let's be honest: Who really reads through those carefully?
To avoid getting extra charges and feeling ripped off by your bank, take a look at these typical bank account fees to avoid.
ATM usage
Anyone who has taken out money at an ATM outside of their banking network has probably had to agree to a fee charged by the machine provider, and most people probably know that their bank may charge a buck or two (or more) in addition to that fee.
Some banks allow for a small number of transactions per month and a fee for each transaction thereafter.
However, the bank may even charge for a variety of transactions that don't even involve the removal of money from an account.
Taking actions like making balance inquiries or making a deposit could end up costing more than it is worth.
You may want to consider signing up for an online bank like Ally or Capital One 360; they partly reimburse you for out-of-network fees. (*Capital One 360 ATM usage is free, as long as you use a machine within the AllPoint Network.)
Here are the top online banks that have highest savings accounts rates and free interest checking accounts:
Adding cash to in-store purchases
"Would you like any cash back today?" is a question many cashiers ask these days.
Many banks charge for this convenience, although it can cost less than ATM fees.
Be sure to know what your bank's policies are so that you aren't being skimmed for the convenience.
If the fee is reasonable but occurring too often, consider taking out larger amounts less often. Just don't end up spending more simply because you have it.
Overdraft or protection fees
New laws were set forth in 2010 which prevented banks from automatically providing overdraft protection (which resulted in an accepted purchase) but with the added cost of a negative balance and usually a hefty fee of $25 or more.
When the laws changed, consumers were given the option to sign up for these overdraft protection programs, but sometimes, at a cost.
Know what the costs are and weigh the options to decide if it is an expense worth paying.
Monthly or annual fees
Some banks charge monthly or annual fees to have an account.
In some cases, they may waive those fees for anyone carrying a minimum amount each month, but that can be easy to forget about when it's time for a big purchase or activity like a vacation.
Annual fees can really come as a surprise, so it's important to have a clear understanding of the account terms to avoid being slapped with unexpected charges.
Foreign transaction fees
When traveling abroad, it is a good idea to know what, if any, foreign transaction fees are charged when you make a purchase with your debit or credit card.
These charges are similar to the costs of converting one currency into another, but may be even higher than when converting money in cash.
The associated fees can take more than one statement period to roll in, and can come as quite a shock and when least expected.
Non-ATM transaction fees
Even people who use direct deposit to funnel funds into different accounts such as a checking account, a savings account, and a money market account may want to shift some of those distributions around form time to time.
Sometimes banks will charge for transfers between accounts, although a few transactions may be allowed per period.
If you are trying to save money, there is little point in being charged extra to simply shuffle money around unless there is a real emergency or other strong need.
Know if any costs are attached to making big financial maneuvers and be sure your account terms fit your needs.
Stay watchful
Banks are always looking for new sources of income, and current account holders are easy targets.
Beat them at their own game by staying abreast of any changes to account terms, and know the costs before using any new features.
Check statements each and every month for any odd fees and look around for better offers if it seems like your bank is nickel and diming you on transactions commonly made.