10 Expensive Celebrity Business Failures
See the following 10 failed celebrity business ventures.
Failed celebrity business ventures are more prevalent than you might think.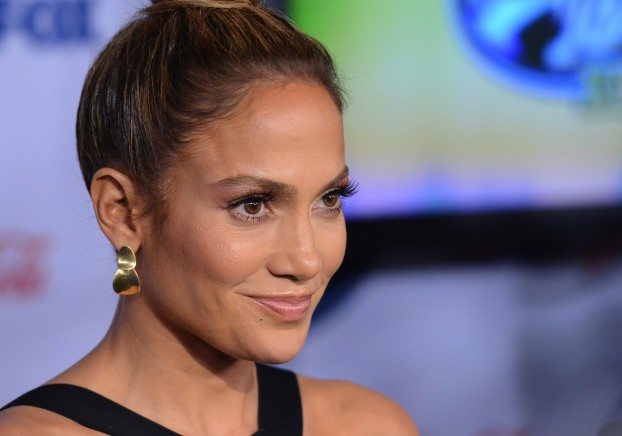 We see successful celebrity ventures all the time, but stars aren't immune to dismal profit margins -- quite the opposite. In fact, when highly publicized star backings flop, the fiscal loss for these stars is steep, and so is the unfortunate exposure surrounding the event.
There have been some spectacular instances of entrepreneurial-wannabe windfalls. Here are ten:
1. Kanye West
Hip hop recording artist Kanye West debuted two fashion lines at Paris Fashion Week in 2011 and 2012 to mixed reviews. His first fashion venture ever, Pastelle Clothing, was intended to be released in the Spring of 2006, however, after four years of development, the line was cancelled in 2009.
His second women's fashion label, DW Kanye West, debuted at Paris Fashion Week in 2011, and though his star-studded audience included the Olsen Twins, Jeremy Scott, and Olivier Theyskens, the line was received poorly by critics including The Wall Street Journal, Harper's Bazaar, The New York Times, and the International Herald Tribune.
His sophomore line debuted at Paris Fashion Week in the Spring of 2012, and was given a much warmer reception by critics who applauded West for a much more improved effort.
2. Oprah Winfrey
Oprah may never admit it, but her network channel, OWN, is off to a very rocky start. Through "The Oprah Winfrey Show" was one of the highest-rated talk show programs in history, Oprah's followers have not followed the Queen of Media as her camp may have initially hoped -- in its very first week, the channel lost 685,000 viewers, and is reported to have suffered $330 million in losses as of May 2012.
3. Jennifer Lopez
Jennifer Lopez may be known as an entrepreneur, but upon further examination, she might not be the most successful one. Though Lopez has proved her talent as a singer and actress, she still has a ways to go before being hailed as a successful restaurateur or fashion designer.
Two of her collections have ceased production, the first being JLo by Jennifer Lopez, a junior miss casual collection which debuted in 2001 and closed in 2007. Though replaced by a new junior's collections called JustSweet, that line closed in 2009 as well, along with Lopez's more high-end collection for women, Sweetface.
Additionally, her Latin restaurant, Madres, located in Pasadena California closed six years after it was opened in 2002. The restaurant garnered negative critic and consumer reviews for taste as well as cost.x
4. The Kardashians
The Kardashian "klan" has grown to become Hollywood Royalty, with their successful clothing store chain, Dash, as well as the many other collections and product endorsements they have had a hand in creating and representing. However, the worst arena for America's most famous Armenia family? Finance.
The Kardashian Kard, a prepaid card by MasterCard was an epic fail, as the card was packaged with large fees, including $60 to $100 to activate the card, an ATM withdrawal fee of $1.50, a card replacement fee of $9.95, and a service center care-live operator charge of $1.50 (the list goes on and on). After pulling out of the partnership with MasterCard within the month, they forfeited an estimated $40 million to $60 million combined.
5. Hulk Hogan
In the '90s, Hulk Hogan reigned supreme as a wrestling superstar. One of the biggest business ventures he embarked on while riding the fame train was "Pastamania," an eatery in the food court of Minnesota's infamous Mall of America. Though we can kind of see the appeal (who doesn't love noodles with names like "Hulkaroos" and "Hulk-U's?") the restaurant didn't even make it to one year.
6. Britney Spears
Britney Spears has suffered quite a few personal train wrecks in recent years, but business-wise, her biggest flop was her Manhattan restaurant NYLA, a combination of New York and Louisiana-style food. Though it initially opened in June 2002 focusing on Cajun dishes from Louisiana (Britney's home state), the chef began replacing dishes with Italian-style food. Though its reputation tanked, the biggest blow to the eatery were the horrible chronic health code violations. Needless to say, the restaurant closed in less than six months.
7. Flavor Flav
In an attempt to compete with chicken chains such as KFC and Popeyes, the colorful TV personality and musician Flavor Flav decided to open a Fried Chicken restaurant in Clinton, Iowa in January of 2011. Titled "Flav's Fried Chicken," the restaurant suffered due to a series of disputes between Flav and his co-founder and partner.
Though Flav didn't give up, and attempted to launch solo-owned franchises in Las Vegas and Michigan, his efforts were ultimately unsuccessful.
8. Nicky Hilton
Nicky Hilton, heiress to the successful Hilton's hotel line, struck out when she attempted to create a luxury hotel of her own, situated along Ocean Drive in Miami. The hotel would have housed 95 luxurious suites, each priced at $1,000 a night during the 2007 Super Bowl; however, the building Hilton has purchased was riddled with issues, and the project filed for bankruptcy projection within a year of being announced. Hilton's contractor later sued, and the property was auctioned off.
9. The Fashion Cafe
The Fashion Cafe was an interesting concept, but was ultimately incapable of holding the public's attention for long. The restaurant, which opened in Rockerfeller Center in New York City, featured celebrity models, such as Claudia Schiffer, Christy Turlington, Elle MacPherson, and Naomi Campbell, who fronted and invested in the eatery, alongside creator Tommaso Buti.
The world-famous supermodels stared as the focal point and inspiration of the diner, which held cases that displayed shoes of the models, fashion accessories, dresses, fashion show footage, and more. The menu was also named after the models, a similar concept to the Hollywood Cafe, which did more of the same. However, most people weren't able to see the connection between models and food -- the restaurant lost money quickly, eventually running out and shutting down in 1998.
10. Kim Basinger
If you're a fan of our celebrity stories, you've probably heard Kim Basinger's name before. The actress invested in an actual town, Baselton, Georgia to be specific, for $20 million in 1989. Basinger envisioned turning the town into a tourist destination (think the Sundance film festival). After purchasing the property however, she was unable to manage the plans to realize her dream, and sold it for a meager $1 million five years later, also declaring bankruptcy.
Related Stories:
10 Stars With Massive Debt
Ouch! Stars Who Were Scammed, Big Time
10 Big Celebrity Tippers