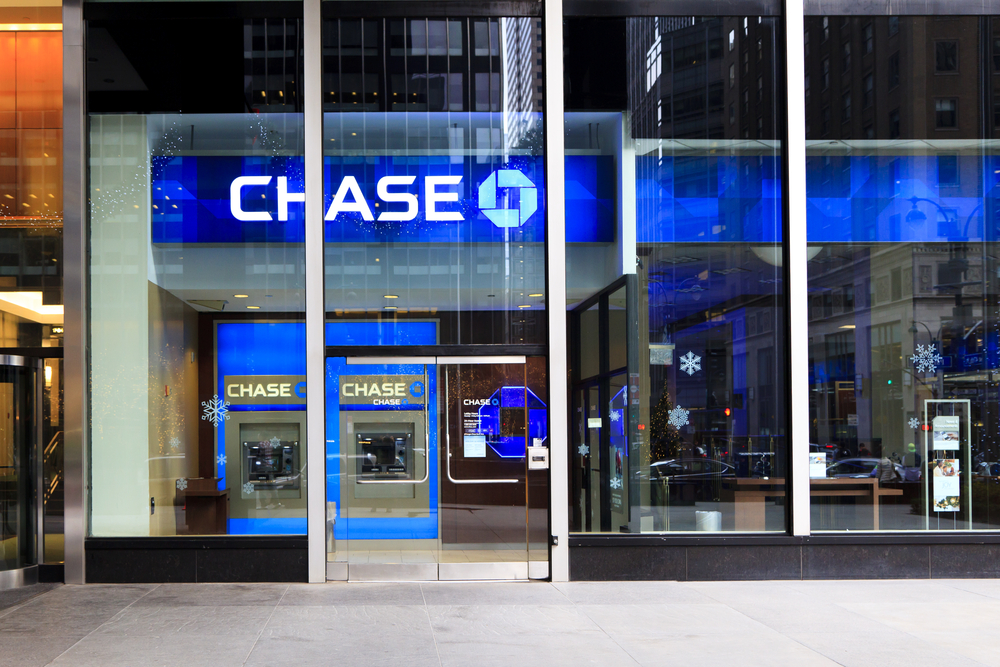 Due to tougher financial regulations following the Great Recession in 2009, Chase tightened its checking account products to the point where it can be difficult for some people to waive their monthly checking account fee.
As a result, Chase customers with basic checking accounts need to pay more attention to their account in order to avoid monthly checking account fees.
Chase Checking Accounts Fees
| | Chase Total Checking | Chase Premier Plus Checking | Chase Student Checking |
| --- | --- | --- | --- |
| Monthly Service Fee | $12 | $25 | $6 |
| Non-Chase ATM while using a non-Chase ATM in the U.S. | $2.50 | $2.50 | $2.50 |
| Non-Chase ATM while using outside the U.S. | $5 | $5 | $5 |
| Overdraft Fee | $34 | $34 | $34 |
How To Avoid The Monthly Chase Checking Fees
Chase Total Checking
Chase Premier Plus Checking
Chase Student Checking
Direct deposits totaling $500 or more made to this account
An average daily balance of $15,000 or more in any combination of qualifying linked
deposits/investments
Up to five years while in college
OR, a $1,500 minimum daily balance in this account
OR, automatic payments to your qualifying linked Chase rst mortgage from your Chase account
OR, a direct deposit made to this account. Direct deposits can be an ACH credit,
payroll, pension or government bene ts such as Social Security
OR, an average daily balance of $5,000 or more in any combination of qualifying linked
deposits / investments
OR, an average daily balance of $5,000 or more in this account
Who knew free checking accounts required such high maintenance?
Similar to how banks have found ways to adapt to the financial rules and legislation, customers also have discovered ways of avoiding bank rules and restrictions. For those who already meet these requirements, there is nothing more they need to do.
See MyBankTracker best picks of free checking accounts.
For others who are struggling to keep their checking account "free," here are two popular ways to meet the fee-waiver requirements of these Chase checking accounts:
Take Advantage Of ACH Credit Transfers
Currently, Chase's computer system considers direct deposits to be ACH credits. Therefore, a transfer from your online savings account or from a PayPal account fulfills the direct deposit requirement because it is an ACH credit.
You have to initiate a monthly ACH transfer of $500 into your checking account. Afterward, you can move the money back to where it belongs. This will mean that you have to keep $500 readily available every month. To keep this from being a monthly task, use monthly scheduled transfers to automate the process.
Disclaimer: Chase may change system protocols and nullify this method at any time.
According to existing "Chase Checking" account holders, an ACH transfer of $500 or more is confirmed to trigger a direct deposit alert and the monthly fee was not charged.
Convert To Chase Checking and Make 5 Debit Card Purchases
Customers who had the Chase Basic Checking, Chase Free Extra, and Chase Free Classic checking accounts could have requested that their accounts be converted to Chase Checking — or closed their account and open a Chase Checking account.
The grandfathered Chase Checking account would allow you to make debit card purchases to waive the monthly fee. It is important to point out that you have to make "credit" purchases with the debit card. There is no minimum spending amount per purchase. So, you can make five small debit card purchases every month to avoid monthly checking account fees.
Tip: Quick trips to the convenience store, drugstore, or dollar store for inexpensive items such as a piece of candy will easily meet the requirement. You can even charge your debit card five times in a single trip if you so desired. Remember that you must select "credit" at the checkout counter.
Find A Better Checking Account
If you feel that it is too difficult for you to avoid an account's monthly fee, it's a sign that the account is not the right fit for you.
Free checking accounts can be found more commonly through online banks. In fact, some of the top online banks offer checking accounts with no monthly fees, unlimited ATM fee refunds, and interest earnings on balances. To see if there's a better checking account for you, our personalized quiz can help you find it.