Free Cash Flow Budget Planner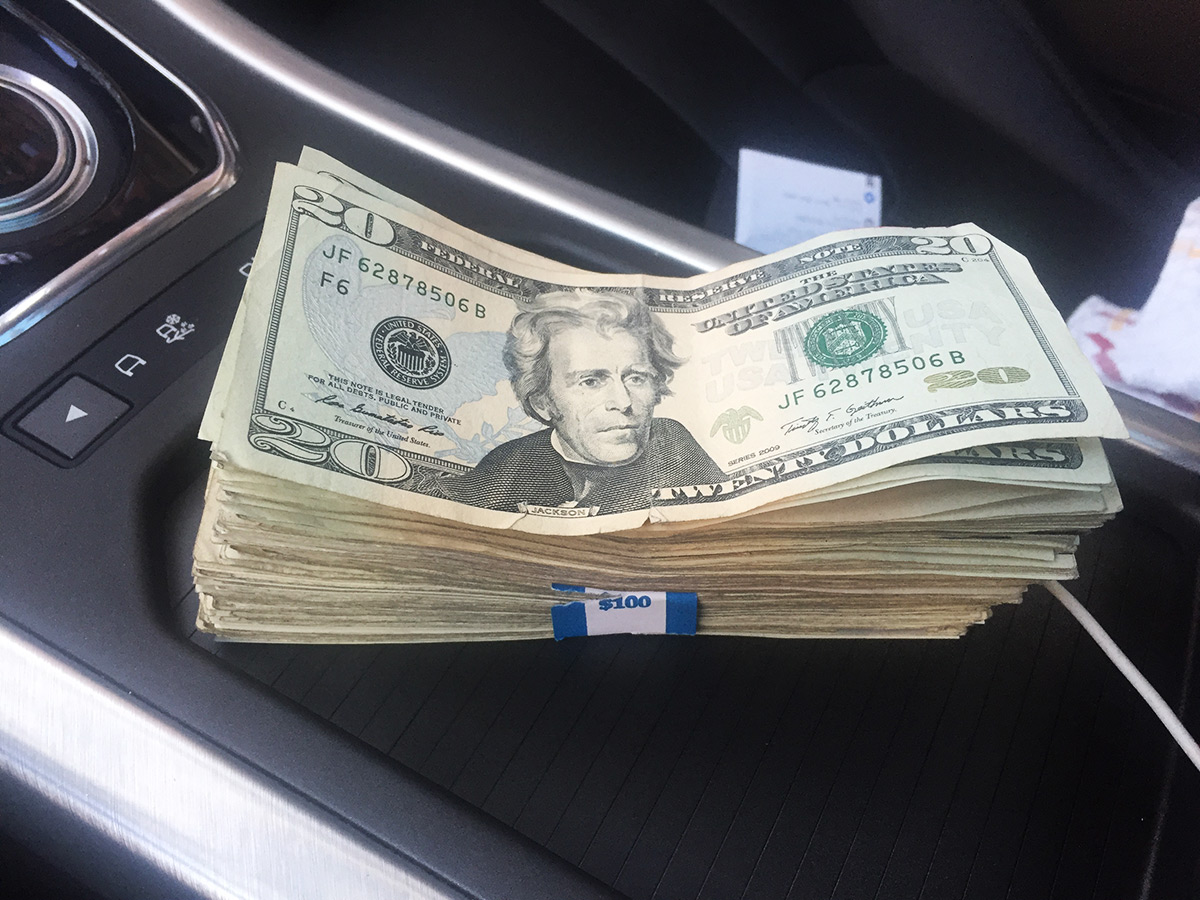 Ready to take on your finances and build your wealth, then focusing on cash flow can help maximize your earnings.
A number of my friends live paycheck-to-paycheck, struggling each month to pay their expenses. The simplistic analysis of their behavior is that they lack basic money management skills. In most cases they are not making a major one-time purchases such as TVs, cars or vacations, and they don't have high-value recurring payments as home owners, but do have monthly rental obligations. Why this matters is that their lifestyle does not drive a structured approach to setting or achieving saving objectives. It is interesting to observe that regardless of their expenses, their spending habits do not change. While they hope for a promotion and a raise, they don't adjust the cash outflow to the reality of their current paycheck. What my friends need is a goal and the simple concept of cash flow. Focusing on the value of cost management each month can make this paycheck-to-paycheck mindset a thing of the past.
Cash flow is the difference in what you earn and what you spend. Having a positive cash flow each month means you successfully spent less than you earned. When you simplify your focus to just cash flow, the key to meeting this goal becomes easy – spend less.
You do not need complicated financial programs or software to manage cash flow, in fact a simple spreadsheet or a brief review of your bank statement will quickly tell you if your debt-versus-deposit ratio is positive or negative each month. If spending less is not an option, then you'd better find another source of income. In the meantime, create a budget (use that spreadsheet you created). That way you can have a better idea of what your recurring expenses are and find areas that you can cut spending. You will be amazed at the amount of money you spend on non-essentials every day, week and month.
Creating a Budget
Having a handle on and understanding of the cost of basics such as rent and your cell phone bill, or how much junk food you eat each month can help you understand where your money is going. To help you get started, I have attached a simple Excel spreadsheet, but I should point out that there are a number of other tools you can use that could be of assistance.
A popular choice is Mint.com, an online personal finance management tool that automatically tracks all of your purchases and assists you in categorizing these purchases to paint a clear picture of where you money is going. Another popular option is Microsoft Money, but for those who are uncomfortable in sharing their personal finances or need the flexibility to create a budget planner that fits their needs, nothing beats Excel.
Budgets will vary person-to-person so make sure when creating yours, really think about your habits. To help out, here is a link to the free budget planner we developed.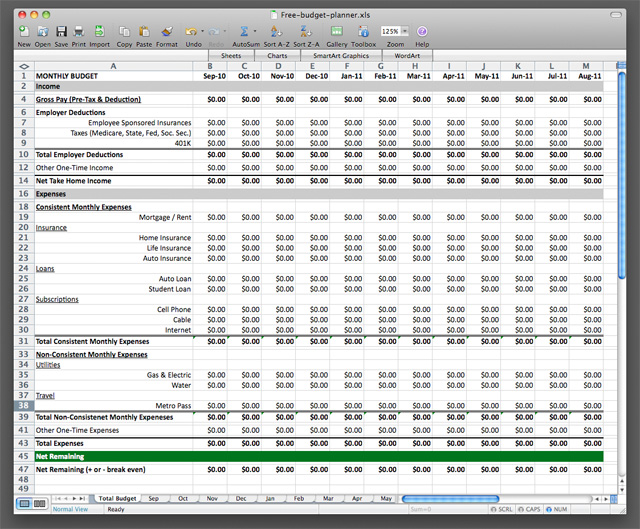 Breaking Down the Budget Planner
1. Determine Your Net-Income
This is how much you take home after taxes and benefits each month. Personally, I like to see what my employer is taking out each month so I list my Gross Income and deduct insurance, medical, 401K and any other deductions or taxes. This will help you understand where your paycheck is going. As you earn more you can see how this changes, especially when you hit a new tax bracket.
To keep it simple, any other one-time income should be placed on a single line. If you have two jobs, I recommend you repeat the first process.
2. Break Down Your Expenses
When creating a personal budget, it is best to start by making a list of the necessities that you need to pay each month. This could include mortgage or rent, utilities (gas, electric, water), entertainment (cell phone, cable) and groceries.
As with income, you will also see a one-time expense row, this is for purchases like dining out or paying a speeding ticket.
3. Optional — Irregular Expenses
Sometimes I find that my electrical bill or expenses for dining out changes each month, if this is the case for you, consider placing these expenses is a separate section. It may help you budget better and find ways to keep cash in your pocket and your cash flow positive.
Applying Positive Cash Flow
By setting up a budget you now have an opportunity to see what it will take to become cash flow positive. As the difference in additional monthly cash grows, look for ways to leverage this newfound cash to pay off credit cards, outstanding debt or increase payments on debts. Remember always pay off the credit cards with the highest interest first.
At this time I am lucky enough to be one of those people in our society that is debt-free. I place my positive cash into a savings account – isn't earning way more exciting than saving!
Cash flow management will help you find more money each month. After a while you will feel like you've started your own business and are now paying yourself a second income.
Compare Best Accounts Now