What to Do if You're Denied a Bank Account?
When you're denied a bank account you may feel panicked. MyBankTracker breaks down why you might be denied a bank account and what you should do after.
Bank accounts are a common part of one's personal financial life but not everyone is eligible to open an account or maintain one they already have. There are a number of reasons you can lose access to a checking or savings account and in the event you do, it is important to research your options for a new place to put your money.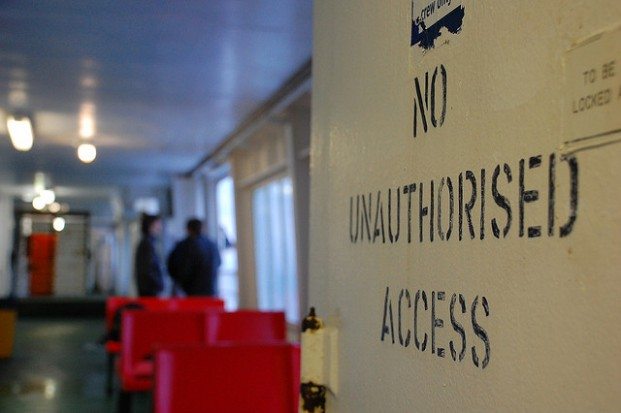 Why Have I Been Denied at the Bank?
It may seem logical to be denied at the bank for a personal loan or a mortgage but if you go in to a branch office or apply online to open a standard checking or savings account, know that you are not guaranteed service if the bank deems you unworthy. The bank will investigate your past activity and if you have a history of writing some rubber checks, been busted for fraud, or have a balance owed on past accounts due to overdraws, you may find yourself rejected.
This is not an uncommon occurrence. There are millions of consumers who have been denied a basic bank account. The information the bank uses to approve or deny accounts comes from a company known as ChexSystems. This company has been in existence for over 40 years and provides the background information on 300 million people. About 80% of banks across the country rely on ChexSystems for account approval.
The consumer reports provided to banks contain:
Details about previous bank accounts closed due to fraud/abuse
Any money owned on an account at the time it was closed that is still outstanding
Details of payday loan history
Summary of bounced checks on previous or current bank accounts
If you are unsure where you stand, you may want to request a free report from the company through their website, Consumerdebit.com. Each consumer had the right to request on free copy a year, much like the major consumer credit reports offered from the credit bureaus. Your credit score is also something else to be considered because while you may be able to get a bank account with a low score, you may be subjected to stricter limitations and higher fees than other account holders.
Bank Denial, What Now?
If you have been denied at a bank, there are still some options that you can use to keep your money flexible and accessible. Some options may also help you restore your bad record. It is important to start the process of getting back on track and working toward a stronger financial life.
Here are some places to look beyond the banks:
Restricted Bank Accounts
Some banks will offer a monitored account where your activity will be seriously limited and frequently monitored. These accounts typically let you deposit and withdraw your money but will not give you additional options such as a debit card or allow you to bank online, including making bill payments. For more on this subject, check out our story on second-chance banking accounts.
Prepaid Debit Cards
If you need access to a credit or debit card but cannot get one via a bank account, you may consider utilizing prepaid debit cards for your specific needs. Be warned though, prepaid debit cards are chockfull of fees including those for purchasing and loading a card. Make sure you are clear about exactly how much different debit cards will cost you and if they are worth it for what you need.
Community Banks/Credit Unions
A bad banking past will follow you but some institutions may be more willing to give you a second chance. Depending on your history, you may find smaller banks and credit unions that will help ease you back onto track.
If you have been denied a bank account, it is important that you begin to prioritize your financial life such as working to improve your credit and get yourself back into the good graces of the banks. While you may not see the need to associate with a bank right now, there are many situations in the future where your inability to open a checking or savings account will be a large road block in your financial life. You may not want to buy a car or a home or a need a loan at the present time but as time goes by, your lack of a bank account can become a hindrance hard to overcome.